Pinnacle Peak Road Overnight Lane Restrictions Planned April 17-26
For 15 years, In&Out Magazine has been the definitive source of "Everything that's going on" in and out of the community. We thank you, our readers, as well as the businesses that support the magazine through advertising, for that opportunity. But with little going on, and many businesses suspending or canceling their ads during the Covid-19 crisis, we are suspending publication of the magazine and web sites for the month of May. 
---

Eastbound Pinnacle Peak Road will be narrowed to a single lane at Interstate 17 during overnight hours this week and next week to accommodate dirt-hauling operations as part of the project to construct a new overpass, ADOT announced.
Eastbound Pinnacle Peak Road at I-17 will be narrowed to one lane only from 10 p.m. Wednesday, April 17, to 5 a.m. Thursday, April 18, and from 10 p.m. Thursday, to 5 a.m. Friday April 19. (The road has two lanes, including a turn lane to take I-17 south, right up to the overpass.)
Restrictions will be lifted over the weekend, then the same single-lane restriction from 10 p.m. to 5 a.m. Monday, April 22; Tuesday, April 23; Wednesday, April 24; and Thursday April 25. The restriction is scheduled to be lifted by 5 a.m. Friday, April 26.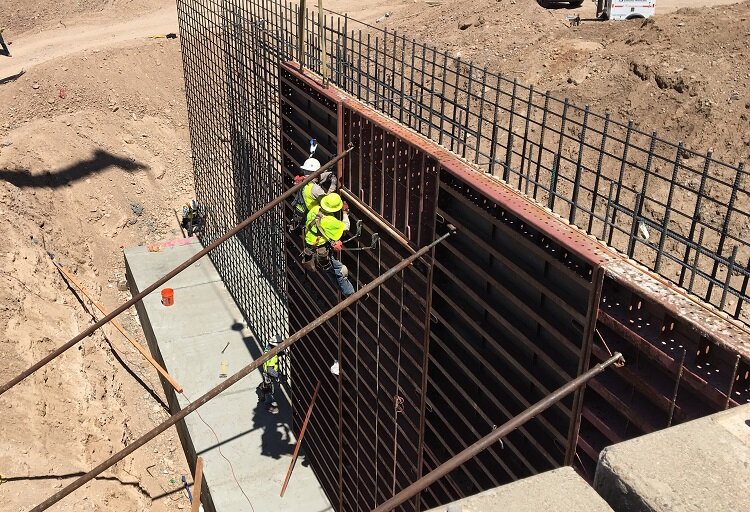 The new bridge will start to take shape over the next month, ADOT said. In addition to building bridge abutment walls, crews this month will pour concrete for two 19-foot-tall pier columns along the center median of I-17 at Pinnacle Peak Road, ADOT said in a statement. The columns will help support the steel-reinforced concrete girders that will hold the Pinnacle Peak bridge deck. Crews are scheduled to place girders in mid-May.
For other lane closures and restrictions related to this project, go here.