2017 Was Warmest Year on Record in Phoenix

The year 2017 goes in the books as the all-time warmest in Phoenix since record-keeping began in 1896, according to the National Weather Service.
Specifically, it was the warmest year for average daily temperature. The new mark, 77.3 degrees, edged out the previous warmest year in the city, 2014, at 77.1 degrees. All 10 of the warmest years have occurred since 1989.
The warmest year in Phoenix as measured by average daily maximum temperature remains 1989, at 89.8 degrees, with 2017 in second place at 89.1 degrees. But 2017 saw the highest average daily minimum temperature on record, at 65.4 degrees.
There were six new record daily highs set during 2017 (including three in November, on the 23rd, 24th and 26th at 91, 90 and 90 degrees), and the record daily high was tied five times during the year.
Phoenix's climate history was first recorded in downtown, then moved to Sky Harbor airport in the 1950s.
Warm spells in 2017 that contributed to the new annual mark:
CHART: NWS
---
Oh, the Views!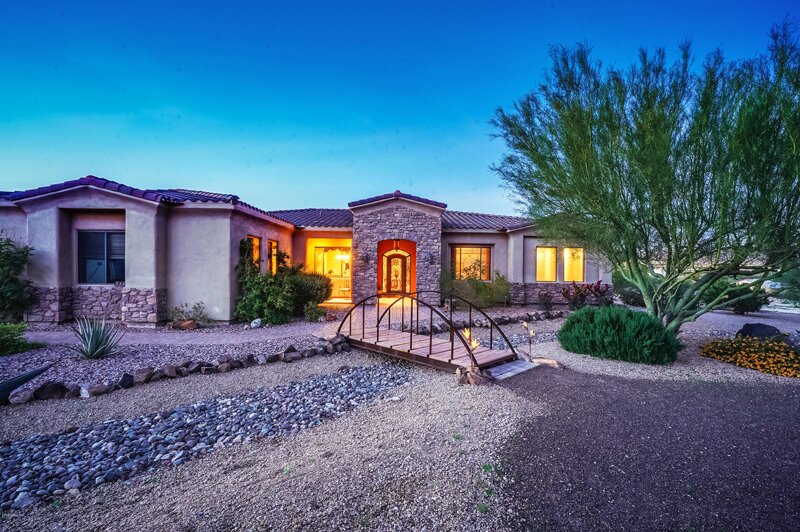 ADVERTISEMENT
Watch Daisy Mountain turn beautiful colors as day turns to night from your covered patio, great room, living room, bedroom…! By nightfall, this luxury home high on the hillside looks onto the twinkling city lights of Anthem below.
5 BEDS | 4 BATHS | 4-CAR GARAGE | 3,774 SQFT | $698,000
3308 W ADAMANDA Drive, Desert Hills
Call 623-297-2557 or CLICK TO LEARN MORE