The Share Table in Anthem Helps Those in Need
For 15 years, In&Out Magazine has been the definitive source of "Everything that's going on" in and out of the community. We thank you, our readers, as well as the businesses that support the magazine through advertising, for that opportunity. But with little going on, and many businesses suspending or canceling their ads during the Covid-19 crisis, we are suspending publication of the magazine and web sites for the month of May. 
---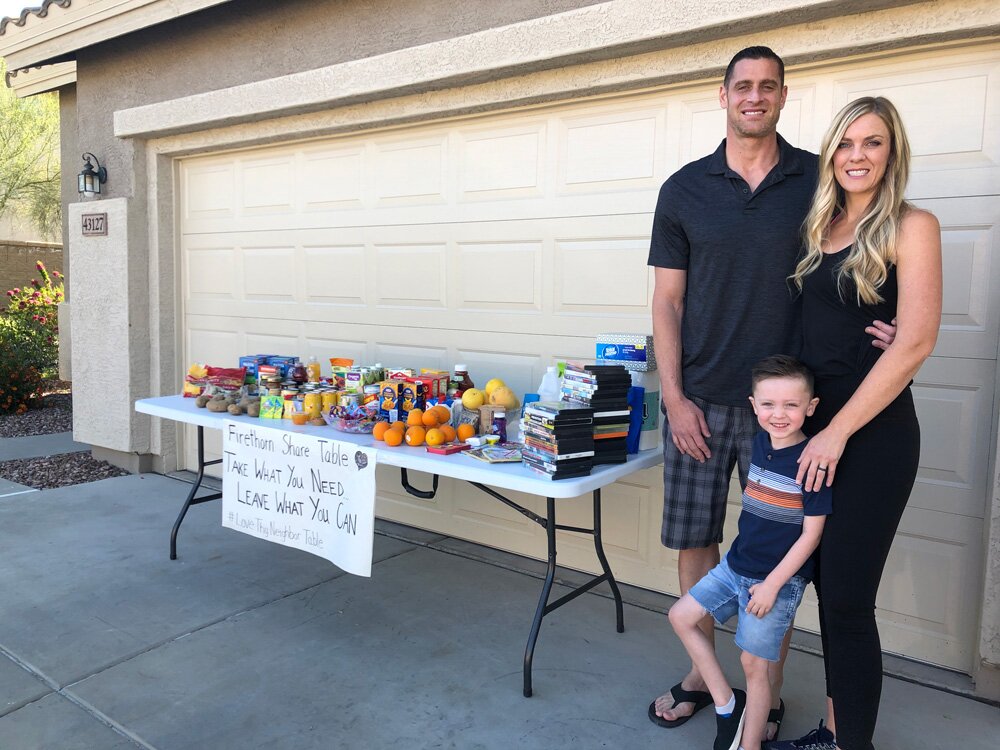 "Take what you need, leave what you can." That's the idea behind a community share table organized by Jen Johansen in Anthem's Firethorn neighborhood.
It started out with a large amount of citrus she received from a friend's property in the Valley, and being that citrus trees are not allowed in Anthem, the idea was born to share the fruit with her neighbors. The share table evolved to include food, toilet paper, paper towels, napkins, DVDs and more, all donated by neighbors. 
"I'm hoping we can continue to collect the items people are searching for in stores and coming out empty handed… cleaning products, hand sanitizer, rubbing alcohol, wipes, toilet paper, face masks," Johansen said. "Over the last few weeks I have been overwhelmed with everything going on and my desire to help those in need. I'm hopeful we can get these essential items to the people who really need them."
Books, puzzles, games, toys or coloring activities are additional ideas for the table, she said, to keep kids and families entertained at home. 
Community Share Table
43127 N. Vista Hills Drive
Anthem