Anthem's Pickleball, Dog Park and Skate Park Project Timelines Set

The Anthem Community Council set a tentative timeline for four enhancement projects expected to be completed in three years, in this order: community center remodel and expansion; pickleball courts; dog park; skate park expansion. [Project Details]
The master-plan projects, all proposed by residents, were already green-lighted by the ACC in May. Staff then did further research to determine a timeline based on several factors, including community support, financial impact, impact on staff, and the best chance to complete the projects on time without impacting day-to-day services at the community center, parks and other facilities, said ACC President Roger Willis at the board's monthly meeting July 26.
While design and construction will be contracted out, the projects will require significant staff time for research, planning and oversight. As one project nears completion, the next will ramp up.
The costs and timing are estimates, board members stressed. The target dates could change after additional planning, said Community Operations Officer Neal Shearer.
|   | Cost | Start | Finish |
| --- | --- | --- | --- |
| Community Center Remodel | $700,000.00 | Underway | Q1 2018 |
| Pickleball Courts | $600,000.00 | Q1 2018 | Q1 2019 |
| Dog Park | $1 million | Q3 2018 | Q4 2019 |
| Skate Park Expansion | $385,000.00 | Q3 2019 | Q3 2020 |
The board deferred for now on a decision on where to build the dog park. Two ACC-owned locations are under consideration: Parker Court, adjacent to the park-and-ride off Daisy Mountain Drive; and Meridian Drive, east of St. Rose church. [Maps & Details]In addition, a $10,000 project to install a shade structure and benches at the skate park is planned for this year.
The projects will be paid for out of the enhancement fund, which is fed by a quarter-percent fee on the sales price of homes. The fund will hold about $1.6 million by the end of the year, according to Community Financial Officer Doug Greenstein. It was used most recently to build Opportunity Way Park on the west side of town. Estimates considered conservative by the board show the fund dipping as low as $275,000 during the three-year construction effort, then rising to $1.5 million by the end of 2022, barring any collapse in the housing market.
"The board is 100 percent committed to seeing all four projects through to completion," Willis said. "Barring any obstacles, all four will be complete by the end of 2020." Discuss this Article on Facebook >
---
This article first published on Anthem News.
---
Brand New Anthem Home for Sale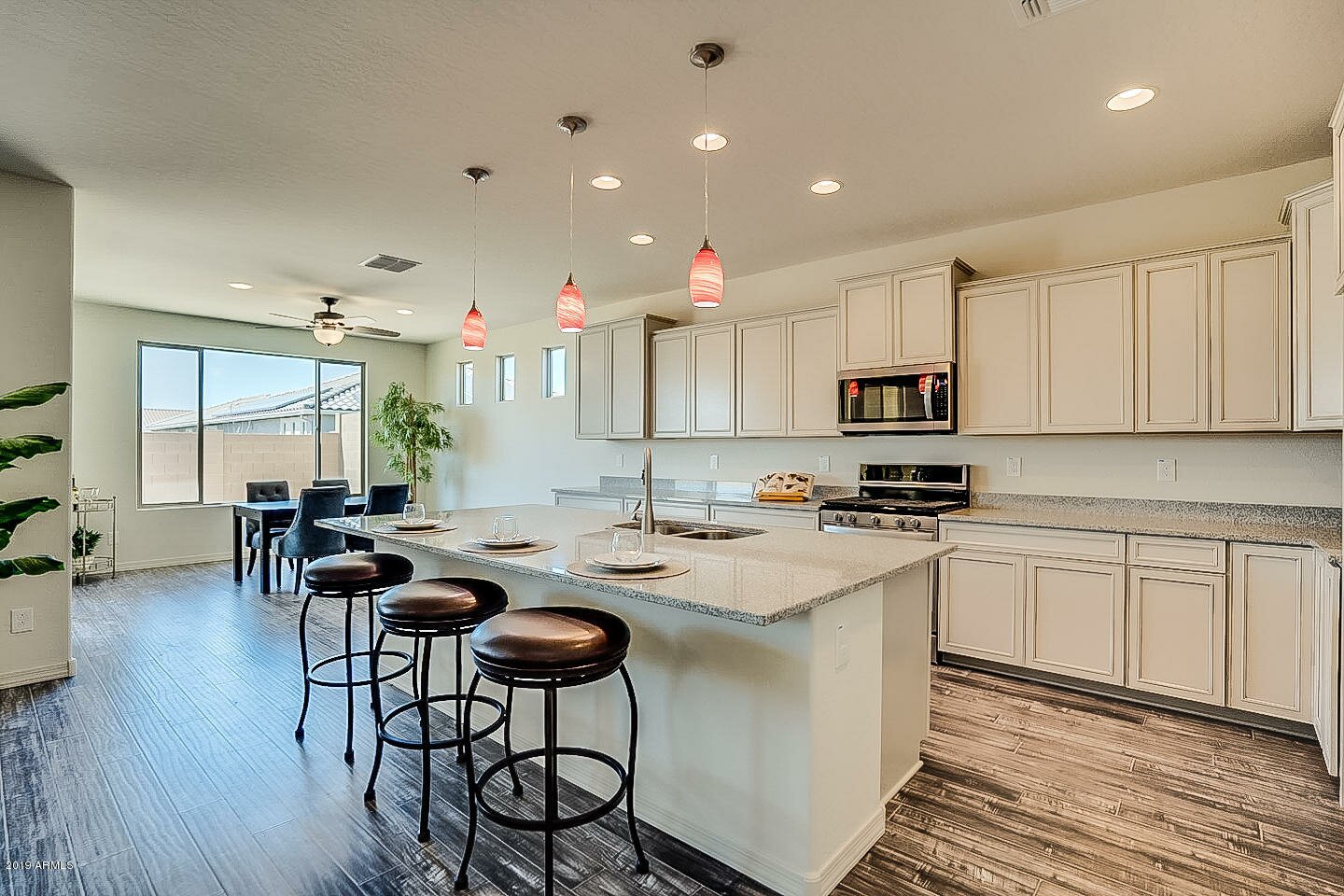 ADVERTISEMENT
This never-lived-in Ravenna model in Circle Mountain, by Pulte, is fresh and ready to make memories. Perfect floorplan! Phoenix utilities.
4 BEDS | 2.5 BATHS | 3-CAR GARAGE | 2,582 SQFT | $415,000
44622 N 41st Drive, Anthem
Call 623-297-2557 or CLICK TO LEARN MORE