Arizona Drought Worsens Weekly

The amount of Arizona in extreme drought jumped from 63 percent last week to 73 percent this week. A year ago, none of the state was yet in that category, the fourth of five levels of severity.
The latest news, amid a 21-year Southwest drought, comes as no surprise. This past winter brought very little precipitation to Arizona — about 17 percent of normal in North Phoenix and similarly scant totals elsewhere.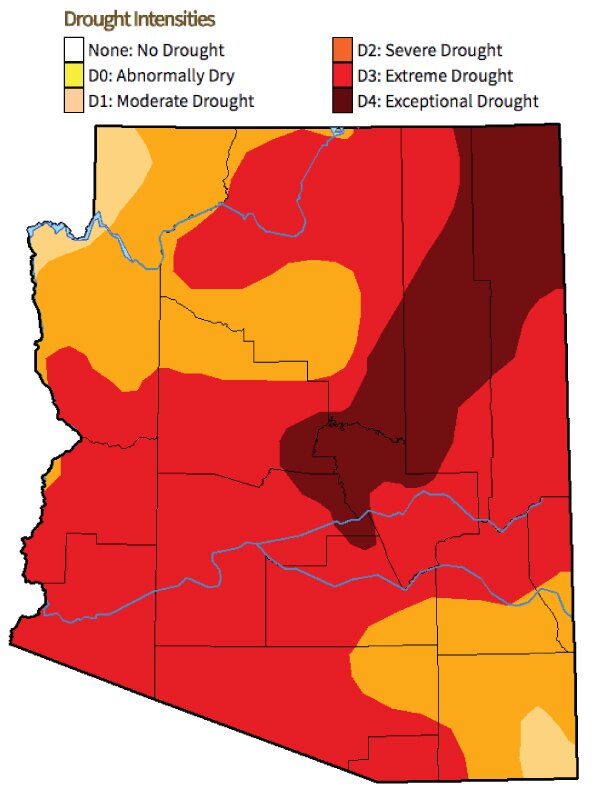 Exceptional drought conditions, the worst of the five stages, now covers 15.7 percent of the state, up from zero three months ago. State and federal officials have completely closed some recreational lands in response, and banned fires and other activities in many other parts of the state.
The analysis, released today, covers data gathered through May 22.
---
Functional, Light & Bright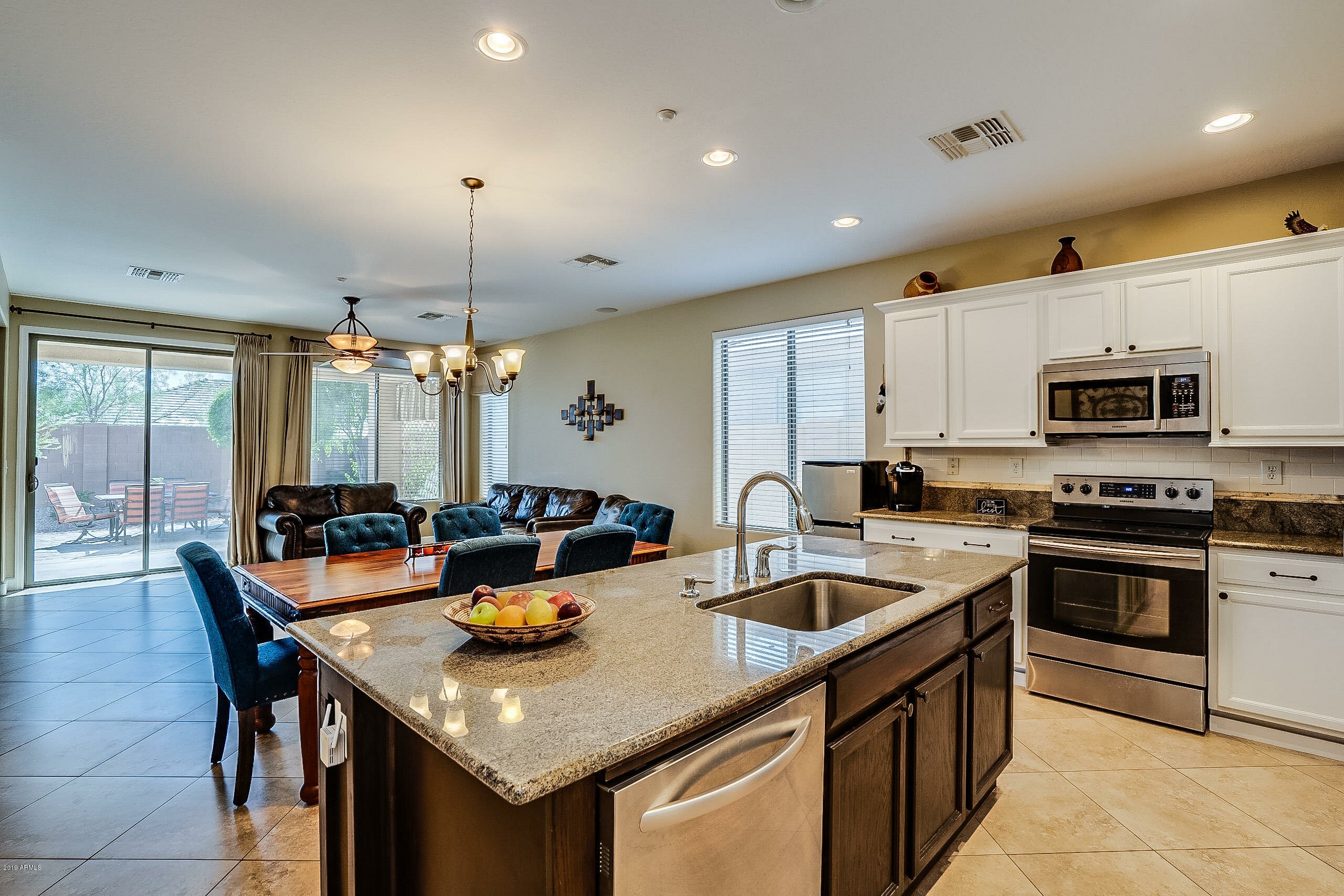 ADVERTISEMENT
Private backyard • Tile throughout • Beautiful grant slab in updated kitchen • Surround sound is ready • Space for huge TV • No pesky niches!
4 BEDS | 2 BATHS | 2-CAR GARAGE | 2,082 SQFT | $335,000
W Eastman Drive, Anthem Country Club
Call 623-297-2557 or CLICK TO LEARN MORE