Community Center Construction Project to Start Soon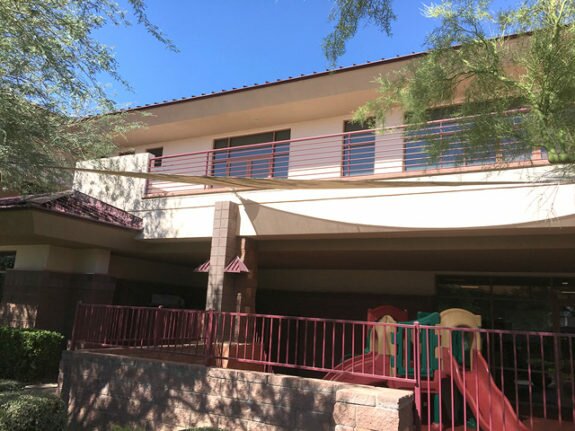 Construction is expected to begin next week on a project to remodel and enhance parts of the Anthem Community Center. Expect some noise and dust, but the center will remain open.
The $841,000 project, under consideration for several years and approved in recent months by Anthem Community Council, will add a new weightlifting area to the gym and reconfigure the front desk and office space on the first floor.
The tentative start date is Monday, Jan. 8, said Dawn Dworak, a management analyst on council's staff. Construction will take place on the first and second floors simultaneously, during the center's normal hours of operation, Dworak said. The project is slated for completion in early May.
---
---
"There will be noise and dust," Dworak said. "We will stay in close contact with the contractor and close areas as needed." For safety's sake, she asks that residents abide by signs, including "employees only" and "construction personnel only." Updates on closures or changing class times or locations will be posted at the community center's web page.
A roughly 900-square-foot balcony on the east side of the building will be enclosed to create a new room for free weights, allowing equipment elsewhere in the gym to be spread out. The first-floor entrance area will be reconfigured with a new automated turnstile that residents can pass through without assistance. Visitors or those missing a key card will find a welcome desk before the turnstile, where ample space will allow card holders to pass by without waiting.
Office space behind the welcome desk will be redesigned to be more open, and new space will accommodate overflow storage often found clogging hallways.
The entire upstairs will be recarpeted, and walls of the entryway and corridors will get fresh paint.
Higher-than-expected construction estimates led council to nix a planned 2nd-floor bathroom. Still, the project cost is about $142,000 above early estimates from the architect. Roughly $170,000 for the project will come from the reserve fund. The rest will come from the community's enhancement fund, which is fed by a quarter-percent fee on the sales price of homes and is earmarked for enhancements that benefit the community, not for operating costs. The fund was used most recently to build Opportunity Way Park.
The project's contractor, Reliance Build, Inc. (RBI), was chosen from among a handful of others during a bidding process in the fall. A revised floor-plan will be posted here as soon as it's available.