Hiral Tipirneni & Debbie Lesko Square Off in April 24 CD8 Election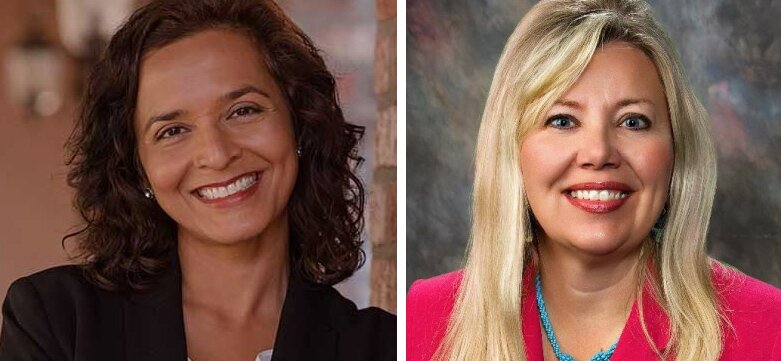 Democrat Hiral Tipirneni and Republican Debbie Lesko won in yesterday's Congressional District 8 (CD8) primary vote for the special election to fill a seat in the U.S. House of Representatives, created by the resignation of Trent Franks in December. The special general election will be held April 24.
CD8 includes Anthem, Tramonto, New River, Desert Hills and parts of the Valley west of I-17 (map below).
With 100 percent of precincts reporting as of this morning, Lesko had 25,508 votes, or 35.8 percent of the total, versus 17,031 votes for her nearest Republican rival, Phil Lovas, according to the Arizona Secretary of State. There were a dozen Republican candidates.
Tipirneni garnered 21,703 votes, or 59.6 percent of the vote, against her nearest Democratic opponent, Brianna Westbrook, who had 14,701 votes. Three Democrats ran.
Overall, 24 percent of registered voters in the district voted.