New River Elementary's New Principal is a Lifelong DVUSDer

Editor's Note: Courtney Fredlund went to DVUSD schools, then volunteered, interned, and became a classroom teacher. Now she's the principal at New River Elementary. The following text was provided by DVUSD.
Courtney Fredlund has been named the new Principal of New River Elementary school. She is thrilled to be a part of New River and looks forward to future endeavors. She has been an educator for nineteen years, and this work is one of her greatest joys.
She is committed to keeping children at the heart of all decisions and to cultivate the whole child through collaboration, dedication, and opportunities. At a young age, she was fortunate to have many opportunities from playing violin to being a swimmer. Through those experiences, she continues to be a lifelong learner and believes in a strength based approach. She believes whole-heartedly in having her own mission statement to drive her choices and decisions. Making the best of each day and keeping children at the heart of every decision is key for her as a Principal.
After receiving her degree from ASU, Fredlund started her career in the Deer Valley District, which is where she went to school, volunteered, interned, and became a classroom teacher. She recently worked in the Kyrene Elementary School District as a classroom teacher and then as an Assistant Principal. As a lifelong learner, the new Principal has obtained Master degrees in Elementary Education and Educational Leadership.
Her vision for New River Elementary school is to use a value system that highlights the best of students, staff, and the community where opportunities and partnerships exist. Fredlund believes in using everyone's strengths and talents as they work together this school year. All students are capable of success through cultivating a growth mindset and nurturing the whole child.
Q&A with New River Elementary School Principal Courtney Fredlund
What is the most important lesson being in education has taught you?
The most important lesson I have learned from being an educator is to continue to be curious. In order to prepare children for a world of opportunities curiosity will lead you to find out more, understand perspectives, be innovative, and achieve new understandings or goals. I constantly have a desire to find out more, try new things, and take on challenges. It is a great feeling!
What advice would you give a parent to help his/her child be successful in school?
One of the greatest things you can do for your child as they go through their educational journey is to keep talking about their school day and take opportunities for them to show you their strategies or skills out in the world. This will help with practice as well as talk through experiences or insights and those in turn can be shared and applied back at school as well.
Who or what inspired you to pursue a career in Education?
When I was a child, I loved going to school! It was a chance for me to learn new things and be involved. It strengthened my ability to interact with peers through collaboration and fostered relationships. I chose education because I enjoy working with children and being able to be part of their journey of learning. To see their eyes light up with wonder and celebrate their accomplishments is one of my greatest joys.
IMAGE COURTESY DVUSD
---
---
Pre-Paid Solar System = Low APS Bills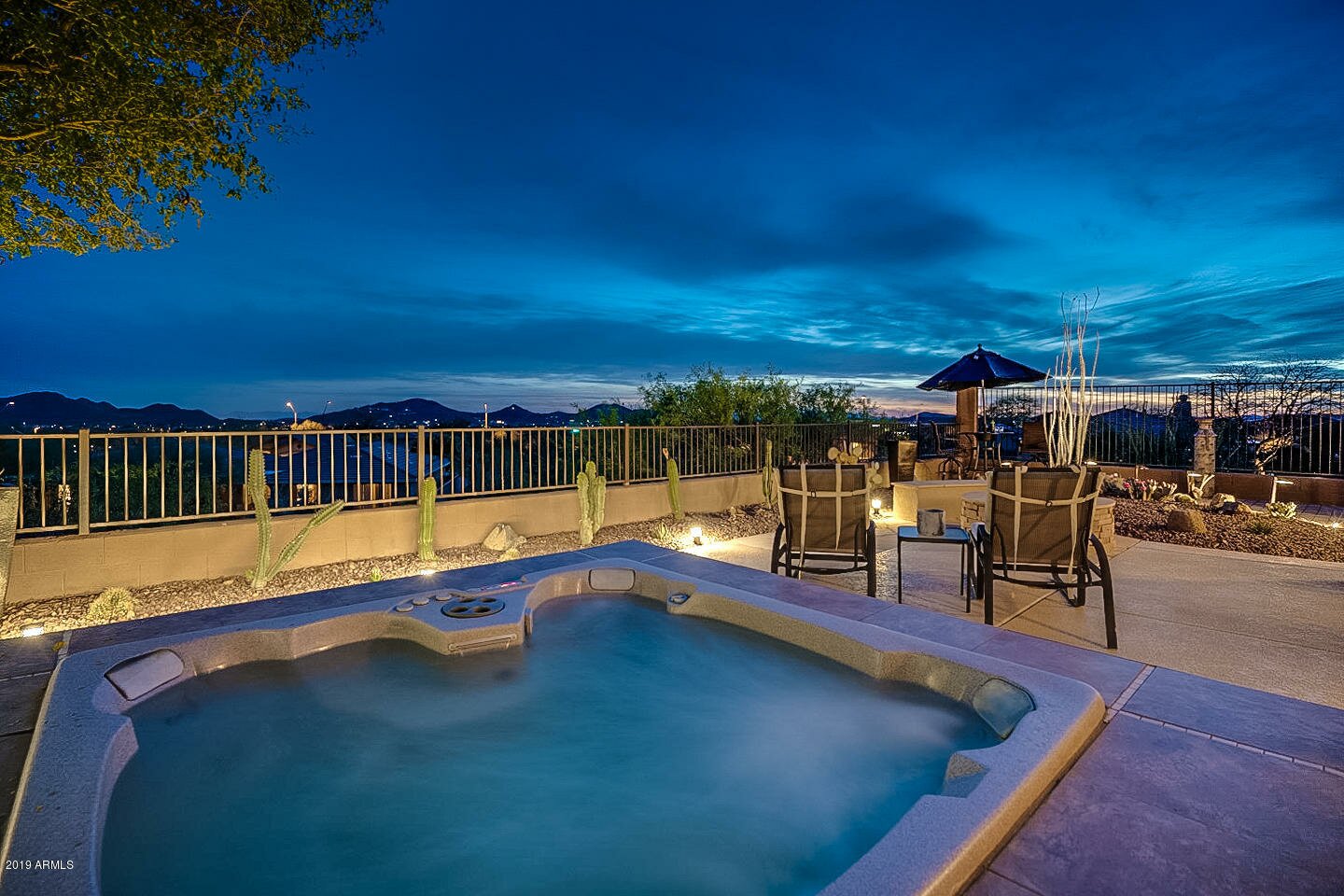 ADVERTISEMENT
A truly special property! Nestled in a tiny, private cul de sac, this contemporary renovated Bonavista has stunning mountain + city light views from the front and back of the home. 
3 BEDS + DEN | 2 BATHS | 3-CAR GARAGE | 2,039 SQFT | $435,000
41401 N MAIDSTONE Ct., Anthem Country Club
Call 623-297-2557 or CLICK TO LEARN MORE