Life is Hard. So is Water.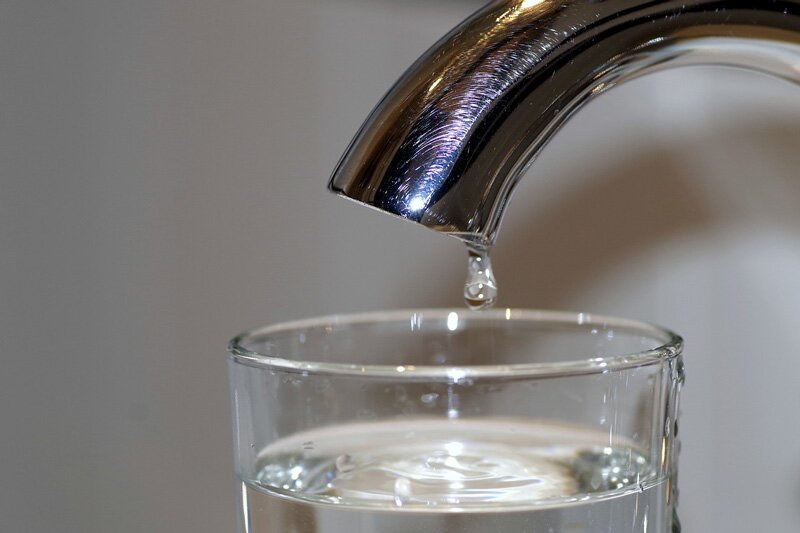 Because I have nothing better to do with the little spare time that I do have, I decided to purchase a water-testing kit (about $35 at home improvement stores) to see if my drinking water had anything to do with my physical and mental deterioration over the last 20 years. Good news (for you at least), my problems are related to getting old. For your appliances and fixtures though, the prognosis is not so good.
The kit tested for hardness, chlorine, alkalinity, pH, nitrites and nitrates, copper, iron, lead, and pesticides. I tested unfiltered City of Phoenix tap water. With the exception of the hardness, all was good. I also tested for something called "coliform" bacteria. You probably don't want to know what that is (OK, it's poop), but that was negative as well.
Now, about that hardness.
City of Phoenix water comes to your home "hard," meaning it has an abundance of calcium and magnesium. (In a similar test, a colleague confirmed the same is true for EPCOR water, which flows into homes on Anthem's east side.) If you have a soft water system, which uses salt and some electrically charged polystyrene beads to remove the minerals, all water goes through that filtration except:
Hose bibs and landscape watering (soft water kills plants)

Cold water at the kitchen sink (soft water isn't good for drinking)

Water to your fridge (ditto)
Adding a reverse osmosis (RO) setup can filter your fridge water and feed a separate "glass filler" at the sink. In this scenario, only the cold water at the kitchen sink is hard. An exception would be "whole house" filtration systems. They filter all the water inside the home.
Hard water can reduce the life of your fixtures, appliances, and the clothes you wash. It's also not so great for your skin. That white stuff you see on your kitchen faucet is also forming inside it and slowly chewing up almost everything it contacts. Those are just the hard facts.