Too Much Recycling Material is Contaminated, Phoenix Trash Company Says

More than 40 percent of Phoenix's recycling is contaminated with non-reusable material, according to Republic Services, which serves Anthem's east side. The company launched an education effort this week.
"Plenty of things that people presume are recyclable—plastic bags, containers with food residue, clothing, toys—are, in fact, not," the company said in a statement. "That means items residents intended to recycle could be winding up in the landfill."
Below, learn what's acceptable and not acceptable in Anthem and Phoenix.
Anthem's East Side
Recyclables should be clean and free of food or liquid, the company says. Among recyclable material for Republic Services customers:
Paper & Cardboard: Flattened cardboard, newspapers, magazines, office paper and common mail.
Metal Cans: Beverage and food cans.
Plastic Bottles & Jugs: Food and liquid containers with the lids on.
Glass bottles
The list of no-no's is long, and includes paper cups, plants and other yard waste, Styrofoam containers, plastic bags, clothing and batteries. See more info from Republic Services here.
Phoenix (Including Anthem's West Side)
"All materials must be emptied of liquids and free of food scraps and grease before tossing them in the container," the city says. "Plastic bags are not accepted in the recycle container. Materials must also be placed in the container loosely, and not bagged."
The City of Phoenix's list of acceptable items for your recycle container:
Paper products: Office paper, mail, newspaper, magazines and pamphlets, paper bags, food and beverage cartons (these often contain milk, juice, soup, cream, beans, water, or broth, etc.), phonebooks
Hard plastic products: Jugs, bottles, jars, cups, to-go containers (Please keep lids on)
Metal products (Steel/tin food cans, aluminum beverage cans, party trays, aluminum foil)
Cardboard products (Boxes, clean pizza boxes (no grease, if the bottom is greasy, then recycle just the top half), food packaging boxes
Glass products: Bottles, jars (Please remove all lids)
Unacceptable items in Phoenix:
Batteries
Thin paper products (Tissue paper, toilet paper, paper towels, napkins)
Soft plastics: All flexible and stretchable plastics: plastic kitchen bags, plastic shopping bags, thin film plastics, candy wrappers, chip bags, dog/cat food bags
Large metal items (Metal sheets, electronics, car parts, hoses, lights, pots/pans)
Greasy cardboard food containers (Greasy pizza boxes, greasy to-go containers)
Specialty glass items (Light bulbs, ceramics, sheets of glass)
Miscellaneous Plastic (Polystyrene (ex. StyrofoamTM),  plastic straws, plastic utensils)
Grass, yard waste, food waste, clothing, diapers, garden hoses
Find more about Phoenix recycling here.
---
Pre-Paid Solar System = Low APS Bills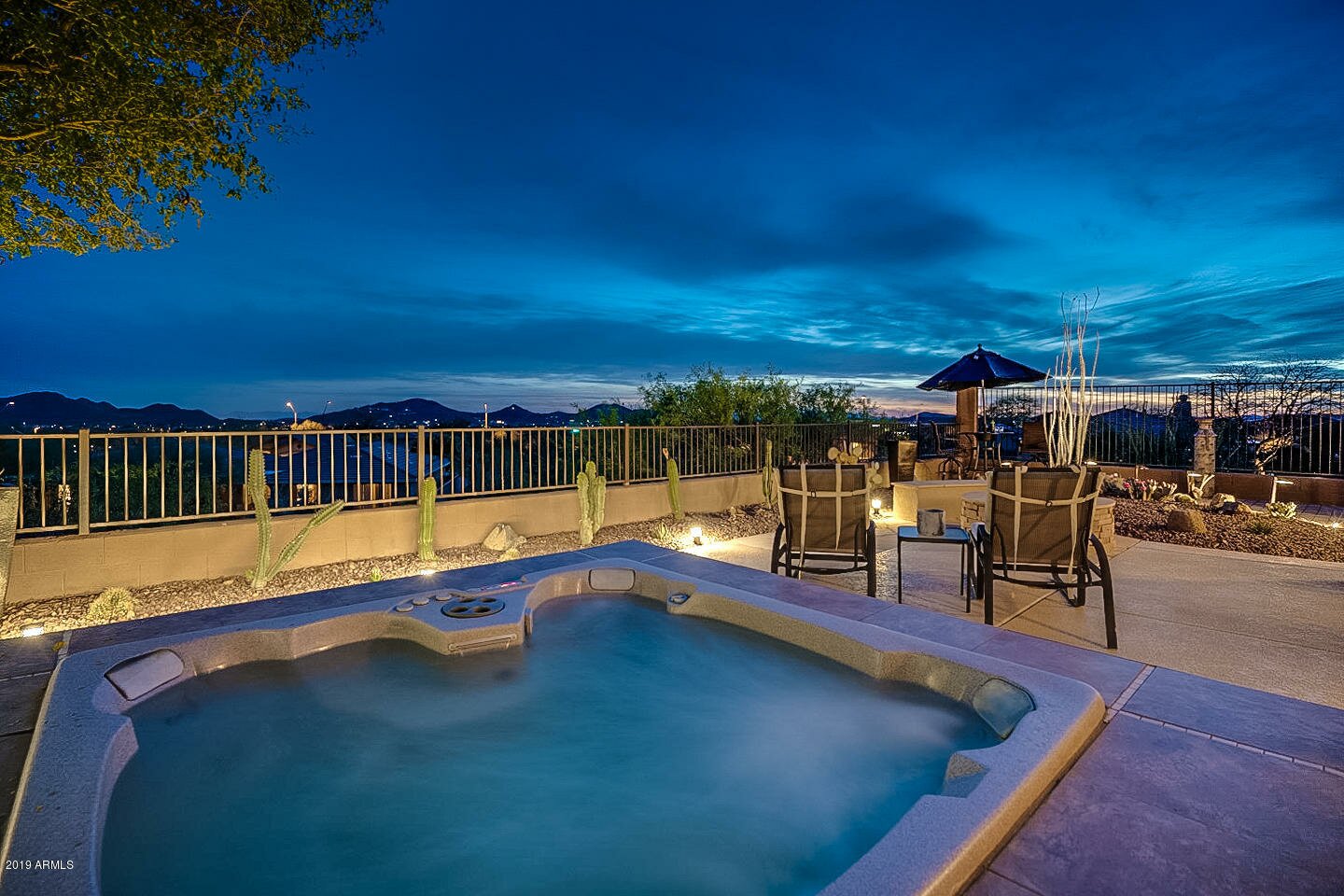 ADVERTISEMENT
A truly special property! Nestled in a tiny, private cul de sac, this contemporary renovated Bonavista has stunning mountain + city light views from the front and back of the home. 
3 BEDS + DEN | 2 BATHS | 3-CAR GARAGE | 2,039 SQFT | $435,000
41401 N MAIDSTONE Ct., Anthem Country Club
Call 623-297-2557 or CLICK TO LEARN MORE