Sonoran Foothills School's New Principal Remembers His Own Week of Detention

Editor's Note: Dennis Chartier remembers the fetal pigs episode that sent him to the principals office in high school. Now he's the principal at Sonoran Foothills School. The following text was provided by DVUSD.
Mr. Chartier is entering his thirty-seventh year in education, eight of those years as a Physical Education/Health Education Instructor in Wisconsin. In Michigan, he was the Assistant Principal and Athletic Director for six years and served one year as a Principal. Mr. Chartier was also a Superintendent in Michigan for fourteen years. When he moved to Arizona more than seven years ago, he became a Physical Education Instructor at Norterra Canyon.
Mr. Chartier's goals are to continue the excellent tradition retired Principal Sharon Matt brought to Sonoran Foothills. His first year will be spent learning and building positive relationships with staff, students, parents and community members. The school's main goal will be to have their students thrive academically, socially and emotionally. Sonoran Foothills's motto will be "Students First."
Q&A with Sonoran Foothills School Principal Mr. Dennis Chartier
What is the most important lesson being in education has taught you?
The most important lesson education has taught me is to be "caring" to all students. Students pick up on how you treat them more than anything else! Building positive relationships with your students builds a trust and confidence that goes a long way.
What advice would you give a parents to help his/her child be successful in school?
My best advice to parents would be to take a serious interest in your child's education. Communicate with your child's teacher on a regular basis to understand your child's strengths and areas that may be improved upon throughout the school year. Show your child you care by helping them with their questions/concerns they may have about school. Try to become involved with our school by volunteering, joining the PTSA or attending the numerous school events we have during the school year.
As a kid, what did you want to be when you grew up and why?
I knew right from elementary school I wanted to become a physical education teacher. My physical education teacher was a great role model and outstanding coach. He inspired me as a young child to become a teacher and leader in education.
As a student, were you ever sent to the Principal's office? What happened?
This is an easy question to answer because I will never forget it! We were in high school and my friend and I were lab partners in Advanced Biology. One day, when we had a substitute teacher, we decided to take one of the fetal pigs that we used for dissection and put it in a girl's locker. Needless to say, we got caught, were sent to the principal's office, and received a week of morning detentions!
IMAGE COURTESY DVUSD
---
---
Pre-Paid Solar System = Low APS Bills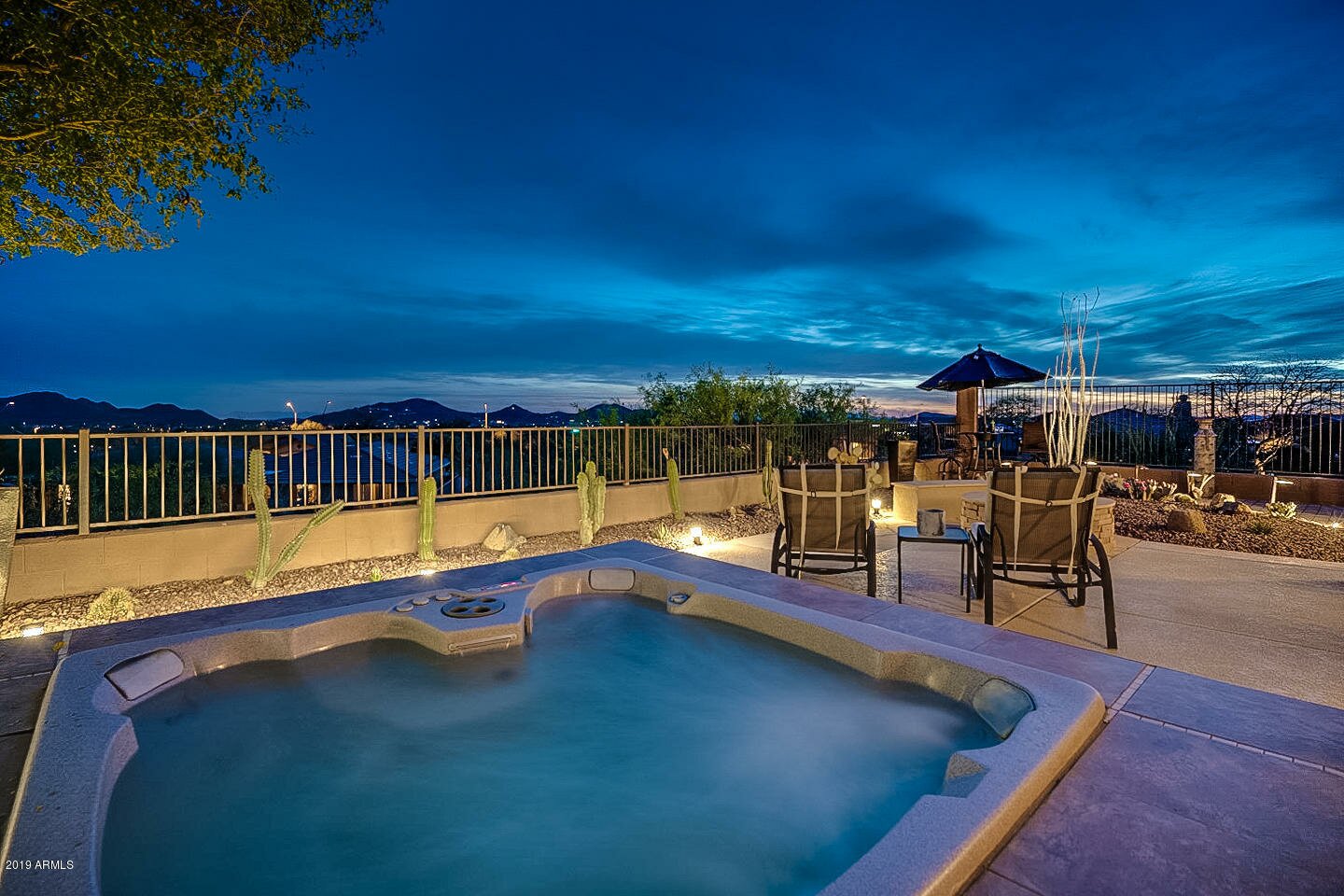 ADVERTISEMENT
A truly special property! Nestled in a tiny, private cul de sac, this contemporary renovated Bonavista has stunning mountain + city light views from the front and back of the home. 
3 BEDS + DEN | 2 BATHS | 3-CAR GARAGE | 2,039 SQFT | $435,000
41401 N MAIDSTONE Ct., Anthem Country Club
Call 623-297-2557 or CLICK TO LEARN MORE