Tight Housing Market Gets Even Tighter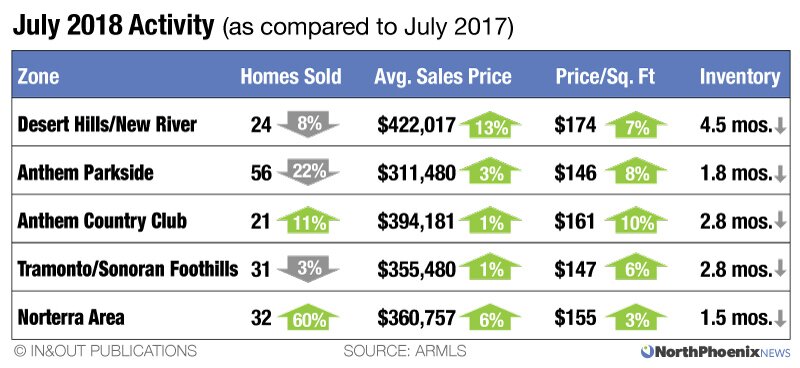 The inventory of homes available for sale in NoPho—the I-17 corridor from Norterra to New River—has been tight for months. And now it's tighter. All five zones saw inventory go down in July, based on the latest monthly analysis from North Phoenix News and In&Out Magazine.
Anything less than a six months supply is considered a seller's market. With demand high and so few NoPho homes to choose from, well-priced homes are moving quickly—often just days after hitting the market. Prices continued a years-long upward trajectory, rising in all five zones on a year-over-year basis. See details for each zone, including a list of every home sold:
Meanwhile, the pace of new home-building has not kept up with demand, analysts say. In the Phoenix Metro area, from 1985 to 2000, 9.2 single-family home permits were issued for every 1,000 residents. From 2008-2018, that pace slowed to 2.9 permits for every 1,000 residents, according to an analysis released last week by Zillow.
In NoPho, home sales slowed in July to 164, compared to 187 in June and 169 in July 2017. Home sales typically begin to decline in summer and bottom out in December and January.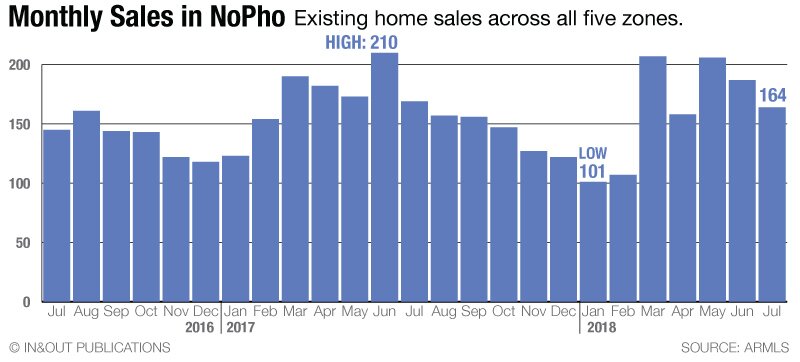 Two other measures suggested fewer sales in coming months: The number of pending sales (resale homes under contract) stood at 167 at the end of July, down from 185 in June; and active listings fell from 451 at the end of June to 436 at the end of July.
---
The Home You've Been Waiting For!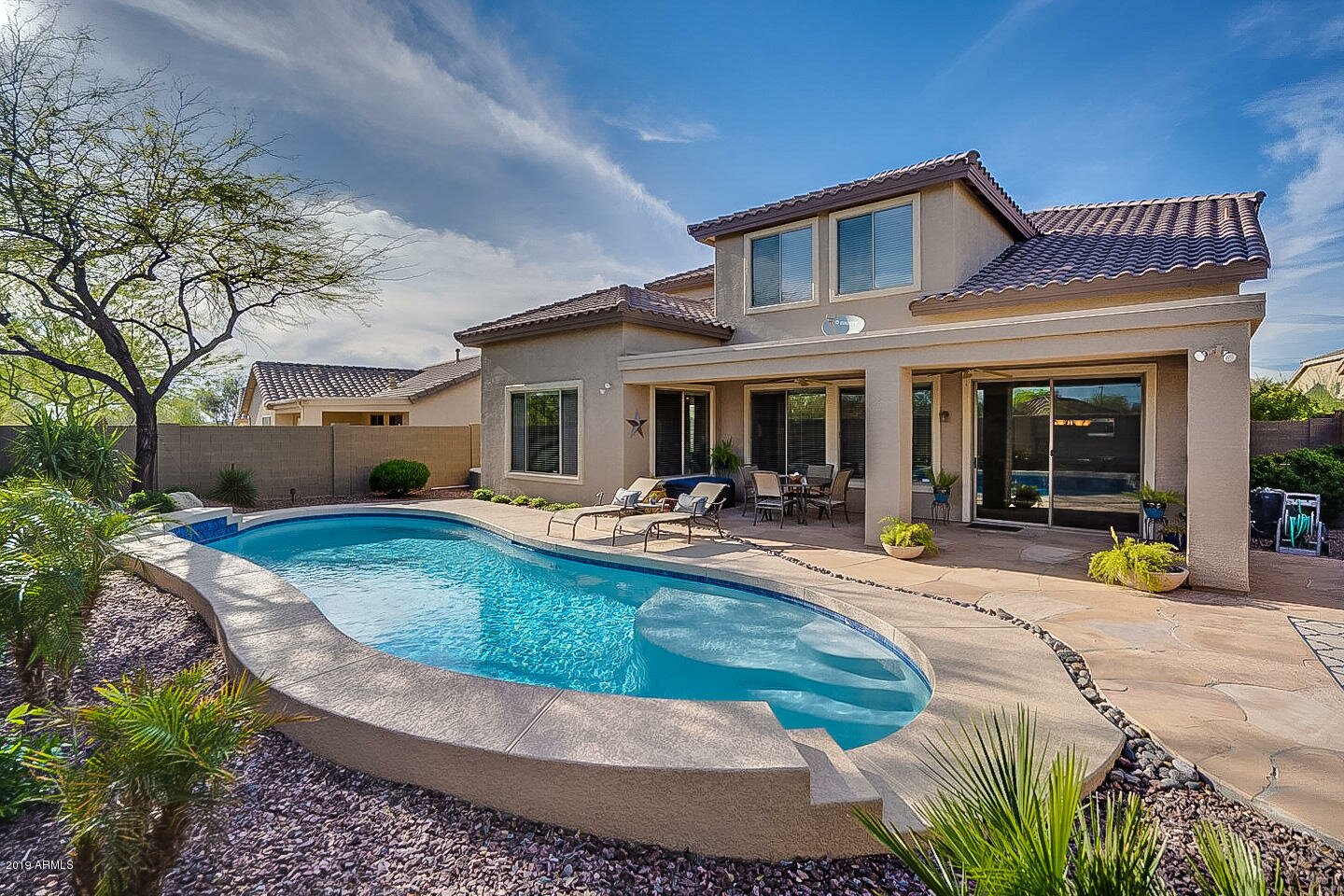 ADVERTISEMENT
This expanded Victory model has 5 bedrooms + large bonus room upstairs + a tech center + office downstairs! No homes behind. This home exudes pride of ownership. It will be your happy place!
5 BEDS + OFFICE & BONUS ROOM | 3 BATHS | 3-CAR GARAGE | 3,361 SQFT | $424,900
2551 W Kit Carson Trail, Anthem Parkside
Call 623-297-2557 or CLICK TO LEARN MORE