Voting Hours Will Not Be Extended Today

Despite a snafu that delayed the opening of dozens of polling places in Maricopa County this morning, the Board of Supervisors declined to endorse a proposal by the County Recorder to keep polls open two hours later this evening, until 9 p.m. Anyone in line at a polling place by 7 p.m. will be allowed to vote, the county said.
The Daisy Mountain Fire Station in New River was one of four polling stations around the Valley that didn't open until after 10 a.m., rather than the planned 6 a.m. opening. Maricopa County Recorder Adrian Fontes said 62 polling places saw delayed openings, due to a contractor failing to deploy enough technicians yesterday to set up the computers. The scope of the problem was known by late afternoon yesterday, Fontes said in a press conference this morning.
Maricopa County Board of Supervisors Chairman Steve Chucri issued the following statement mid-afternoon about the decision not to petition Superior Court for extended polling site hours:
"The Board of Supervisors receives a plan from the Elections Department that members expect to be sound – providing one of the most basic and important services in our democracy.
"The Recorder's Office received $3.9 million for new technology last fiscal year (FY18) and appropriated almost $20 million for elections this fiscal year so there is no shortage of resources to run a successful election.
"Today we learned 62 polling places were not ready at the start of the day. Members of the Board were not told of any concerns yesterday, when the Recorder first became aware of issues, nor were members notified prior to the polls opening this morning. Now the Board is being asked to step in and take unprecedented action that may confuse voters, delay returns, and have other unintended consequences.
"We encourage any voter who wants to cast their ballot to be in line at any of your designated polling places by 7 pm and their vote will be counted."
---
The Home You've Been Waiting For!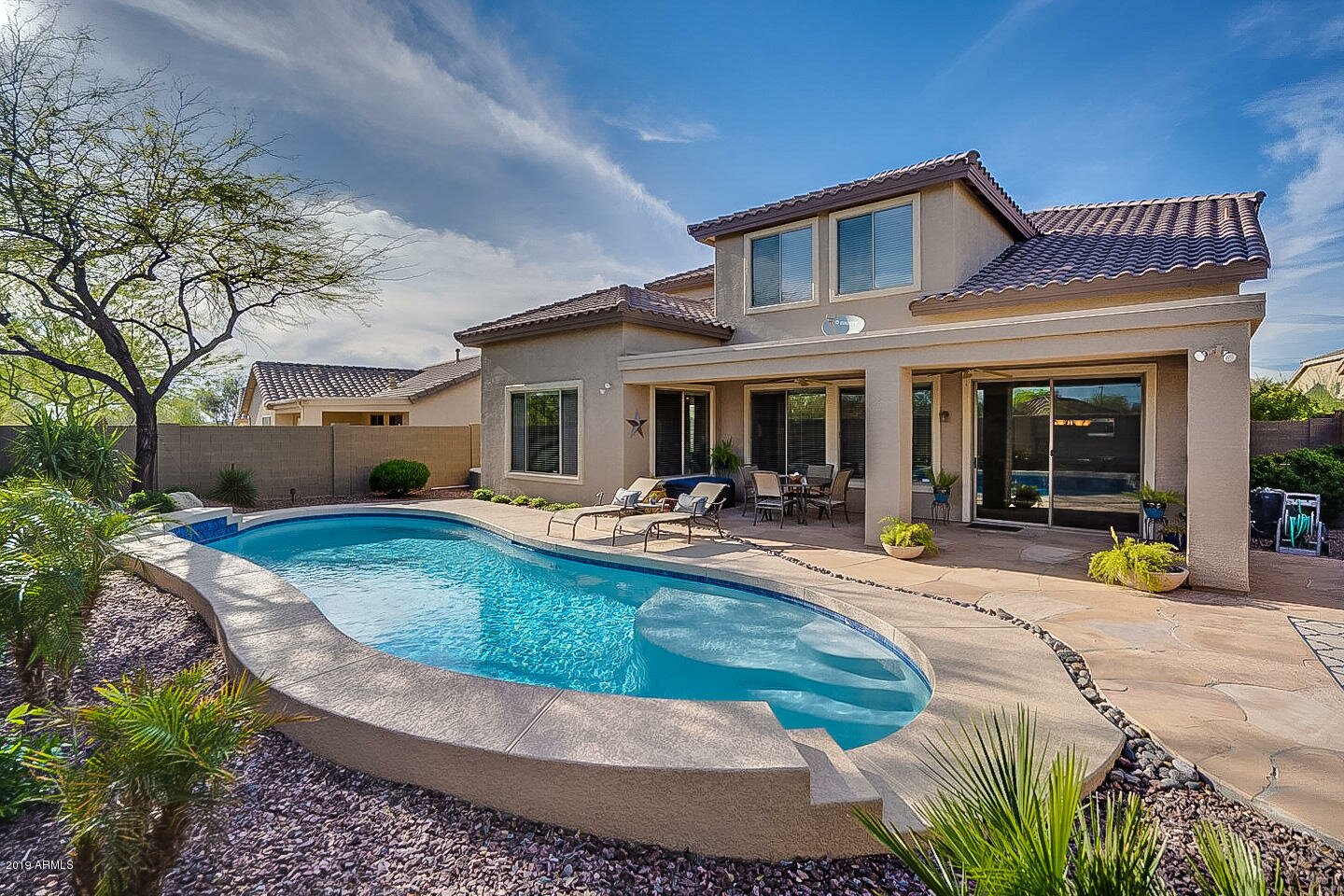 ADVERTISEMENT
This expanded Victory model has 5 bedrooms + large bonus room upstairs + a tech center + office downstairs! No homes behind. This home exudes pride of ownership. It will be your happy place!
5 BEDS + OFFICE & BONUS ROOM | 3 BATHS | 3-CAR GARAGE | 3,361 SQFT | $424,900
2551 W Kit Carson Trail, Anthem Parkside
Call 623-297-2557 or CLICK TO LEARN MORE