Voters Turned Away from Daisy Mountain Voting Center

UPDATE 12:12 p.m.: "All polling locations have now been opened," Sophia Solis, a spokesperson for the Recorder's Office, told North Phoenix News. 
Some voters in the North Valley and elsewhere in Maricopa County reported not being able to vote this morning because some polling places were not operational. As of 10 a.m., the Daisy Mountain Fire Station in New River was one of four polling stations around the Valley that was still down, said Maricopa County Recorder Adrian Fontes.
The situation "looked pretty bad" a couple hours ago, Fontes said at about 10 a.m. in a press conference. The problem was related to computers not being set up at some neighborhood polling locations, he said, adding that the contractor hired to set the machines up did not send enough technicians. Fontes said his office received more than 100 calls this morning about the problems.
What You Can Do
Maricopa County residents who experience problems at their designated polling location can also vote at any Bonus Vote Center [see list below]. To find your polling location and nearby Bonus centers, you can also go to Locations.Maricopa.Vote and enter your address. "Any voter can vote at any one of those [bonus] sites," Fontes said. "Those Bonus Vote Centers are not having any challenges at all." Polls will be open until 7 p.m.
The advice for City of Phoenix residents is the same for today's voting: "Because Maricopa County will be conducting the election, polling places will be designated by the County," the City states on its election website.
The other three sites that remained down at 10 a.m.: Cielo/Via Linda Senior Center; Lakeview/Lakeview Rec Center; Palm Valley/LDS Church. Fontes said his agency is working to get the four final sites operational.
Meanwhile, at 9 a.m., several voters were casting ballots at the Maricopa County Library in Anthem, with just one person standing in line.
Anyone dropping off a mail-in ballot won't have to wait in line. "You can turn in your early ballot at any polling location in Maricopa County," Fontes said.
Bonus Vote Centers
What Happened
The problem became evident around 2:30 yesterday, when troubleshooters from the Recorder's Office deployed to polling locations said the contracted technicians were not showing up at some of them. About two-thirds of the expected contractors were at work yesterday, Fontes said. At about 6 p.m., "we realized it was probably going to be a real problem."
Fontes at one point yesterday had his deputy and his chief of staff trained on the systems and sent them out to "fill in the gaps" to get some sites operational. At one point in the afternoon there were 250 polling locations that looked like they might not be ready.
As of 6 a.m. today, 62 polling places weren't ready to go, Fontes said in an afternoon update today. "All sites were functional by 11:30 a.m.," he said.
"There's never been an election in Maricopa County where we were open 100 percent right on time," Fontes said. But he did not sidestep the seriousness of this problem. "This is not a hiccup. This is a serious concern."
---
---
Pre-Paid Solar System = Low APS Bills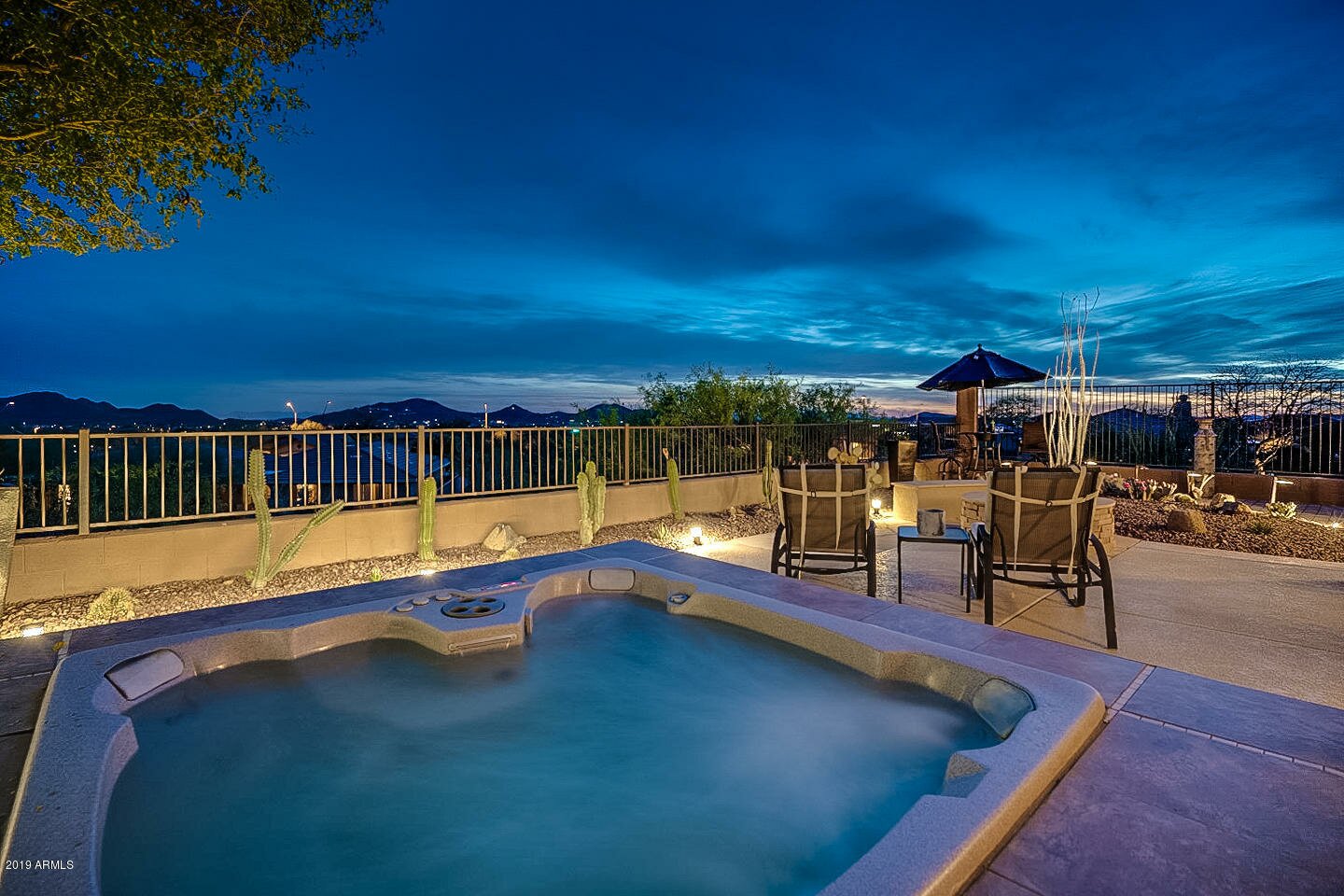 ADVERTISEMENT
A truly special property! Nestled in a tiny, private cul de sac, this contemporary renovated Bonavista has stunning mountain + city light views from the front and back of the home. 
3 BEDS + DEN | 2 BATHS | 3-CAR GARAGE | 2,039 SQFT | $435,000
41401 N MAIDSTONE Ct., Anthem Country Club
Call 623-297-2557 or CLICK TO LEARN MORE