Alliance Formed to Confront Growth in Daisy Mountain Region

Amid a building boom in the far North Valley, community leaders in New River and Desert Hills have formed the Daisy Mountain Area Action Alliance (DMAAA) in a collaborative effort to address common issues "that threaten the unique lifestyles of our allied communities."
Anthem officials have been in on the discussions and are considering formal involvement in the group, and a Tramonto official is involved as a liaison.
The goal is to leverage collective knowledge, resources and contacts to work with the county, state and other organizations "to promote responsible growth" and confront problems such as increasing traffic, declining water supplies and rezoning requests, according to a statement from the group.
The kumbaya moment comes as tempers flare frequently over proposed new projects such as a 286-home development between Anthem and New River, which was withdrawn after public outcry, and a recently proposed 170-home development near the Anthem post office—which drew an angry crowd of about 125 residents from Anthem and New River at a neighborhood meeting last week.
Behind the New Group
The DMAAA was announced by the New River/Desert Hills Community Association, a volunteer organization that has no formal governing power but aims to inform residents, governing bodies and other vested parties on important issues and bring them together to seek solutions. (Among the community association's efforts was working with Anthem, EPCOR and the Arizona Corporation Committee to fast-track a water-hauling station that was built last year on Anthem property.)
"Each community has its own identity, but we have common issues we can work together to solve," said Ed Taylor, president of the community association and spokesperson for DMAAA.
In stepping up its game, the community association has also created other new committees to address growth issues: Communications, Community Resources, Grants, Transportation.
Meanwhile, DMAAA has about 25 members, including the president of the Tramonto homeowners association, Taylor said. There will also be a liaison to the Anthem Area Chamber of Commerce and to local fire districts.
20 Years in the Making
The road to creation of the DMAAA stretches back to 1999, explained Roger Willis, president of the Anthem Community Council.
"Twenty years ago, when the first settlers staked their claims in Anthem, most people from New River and Desert Hills wanted nothing to do with Anthem," Willis said. "Our communities have some distinctive differences, but over time, the folks around Daisy Mountain found that we had some things in common, too. Preserving Daisy Mountain and opposing a rumored resort on the frontage road north of Anthem were the first 'joint' efforts.  There was also some talk about providing common amenities such as a performing arts center."
"Fast forward and many residents in the three communities seem to have the same desire—maybe for different reasons—to control growth, relieve traffic issues and ensure that police and fire services are adequate for the growing population," Willis told North Phoenix News. "We certainly agree that we need to protect open space (Daisy Mountain in particular) and provide more recreational opportunities in the area."
Anthem is not yet officially participating in DMAAA, but several residents are involved in the discussions, and Willis said he supports DMAAA's goals. Official involvement would require input from ACC staff and a council vote.
Among the reasons Anthem officials worry about growth: When new homes are constructed near Anthem, and few if any amenities are added, the new residents add to crowds at Anthem parks, while Anthem is not compensated for their use.
The DMAAA springs also from concerns over the dwindling aquifer that supplies water to homes in New River and Desert Hills, and the ongoing construction of new homes on parcels split into 1-acre plots that then tap into that underground resource.
Unrelated to Incorporation
The DMAAA is "totally separate" from the New River-Desert Hills Incorporation Committee, Taylor told North Phoenix News.
The grassroots incorporation committee, after a tense confrontation with Anthem that resulted in the group dropping a section of Anthem from its incorporation proposal, continues seeking to incorporate the rural region.
"Many of us believe that the alliance will be necessary regardless of the outcome of that effort," Willis said. "The alliance is intended to address common needs that will make the whole Daisy Mountain area a better place to live, while respecting those distinctive differences that define each community."
Residents seeking more information or wishing to volunteer for committees can visit NRDHCA.org or contact Ed Taylor at 623-742-6923.
---
Beautifully Upgraded!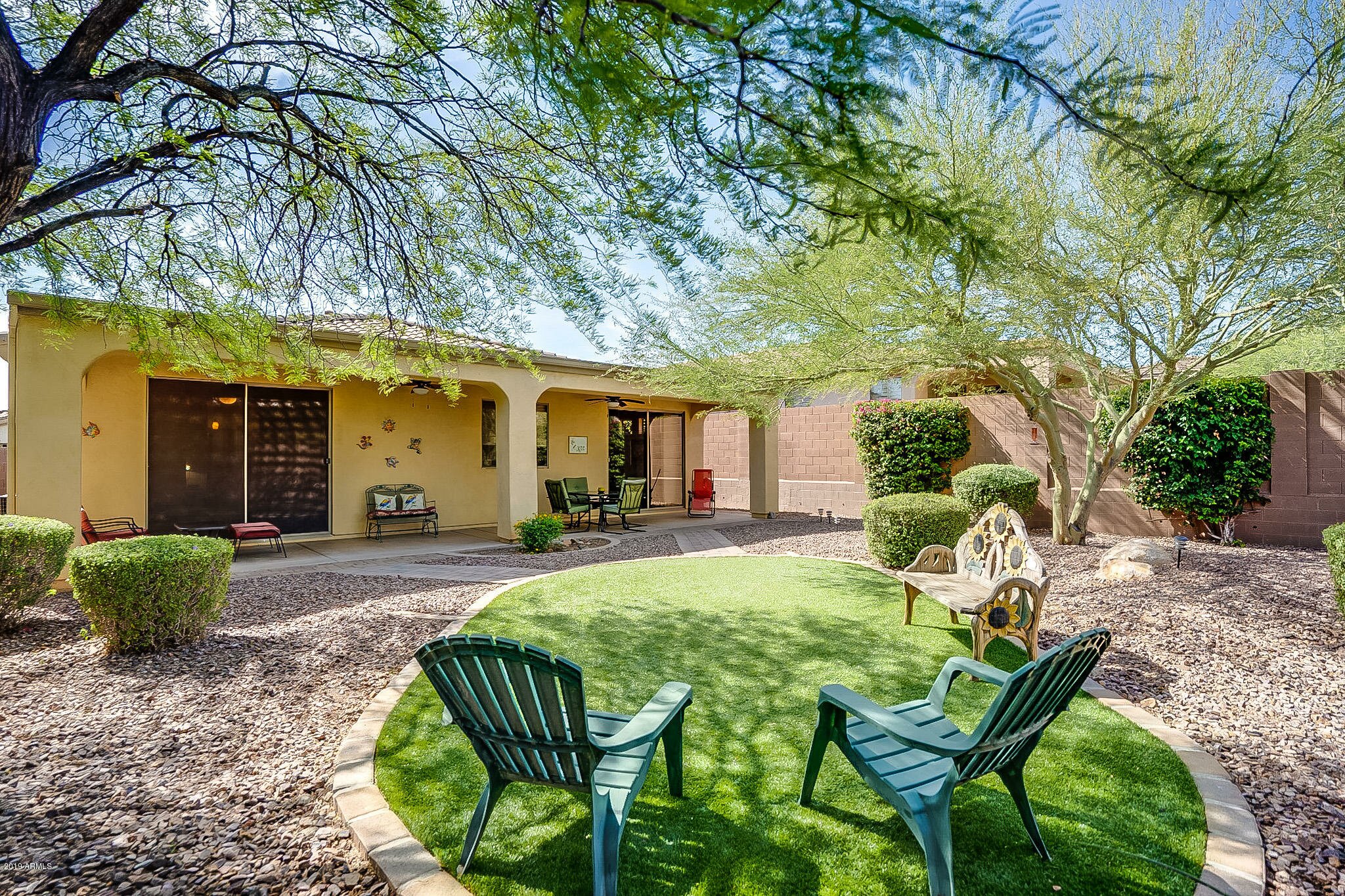 ADVERTISEMENT
This Lexington model has high-end materials throughout. The French Country kitchen has granite counters plus stone backsplash and white cabinets.
2 BEDS | 2 BATHS | 2-CAR GARAGE | 1,344 SQFT | $254,000
41503 Chase Oaks Way, Anthem Country Club
Call 623-297-2557 or CLICK TO LEARN MORE