Cave Creek Regional Park: Hiking, Biking, Horseback Riding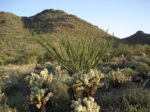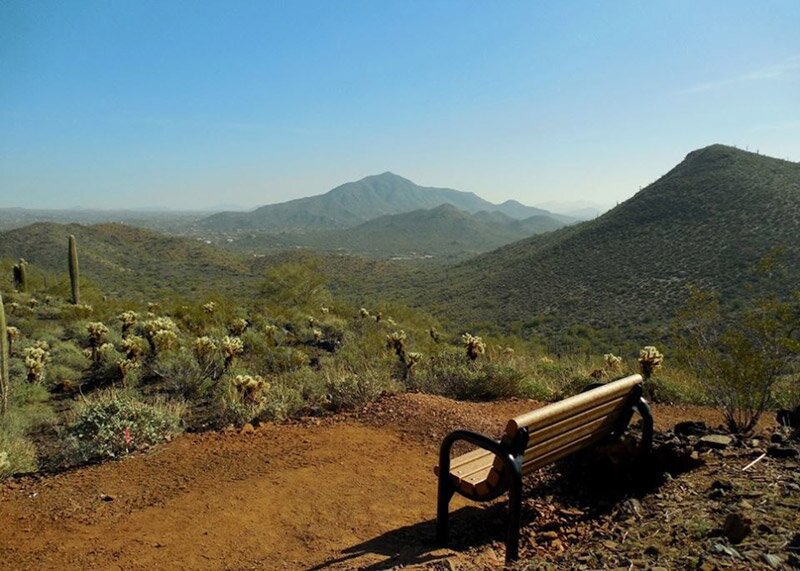 Why You Should Go
The unspoiled Sonoran Desert vegetation of the park and well maintained facilities invite visitors to quickly escape the local urban environment and become enveloped in a tranquil, largely undisturbed natural world.
Rangers lead hikes out of the Nature Center. See the park's calendar of events.
Dogs are also allowed but must remain on a leash at all times, and waste must be immediately cleaned up and properly disposed.
When To Go
October through May, when weather is cooler, are the best months for any mid-day hiking. But the Nature Center offers ranger-led hikes and environmentally oriented programs even during summer.
Trails range from just 0.2-miles to 5.8-miles and from easy to difficult. Rangers recommend the Slate Trail if you want something fairly short and easy. Need a challenge? Try the 5.8-mile Go John Trail.
Be Safe
The joy of experiencing the beauty of the Sonoran Desert must be tempered with the knowing the risks. Heavy sole shoes are a must as well as sunscreen, and a large-brimmed hat. Sufficient water must be carried along while on the trail for any hike or ride. Always let someone know where you have gone in case of an emergency. Carry a mirror or whistle in case you need to signal for help.
History
The name Cave Creek comes from a high, overhanging bluff along the western bank of the local stream that forms a large, open cavern some five miles northeast of the park. Native people often used the large cave for shelter.
During a time in Arizona history known as the Apache Wars (1865-1885), the land in and around the park was the scene of many skirmishes and deadly confrontations between the US Cavalry and the local Yavapai Apache and Tonto Apache people. 
Just north of the park in an area known as Bloody Basin, a March 1873 early morning battle atop Turret Peak resulted in the death of 26 Yavapai warriors and is considered the turning point in the conflict in central Arizona between settlers and the local, Apache people.
Another skirmish occurred along the west bank of Cave Creek just east of the park on Christmas morning of 1873 resulting in the death of Apache leader Nanotz and eight of his Tonto Apache warriors. By 1877 the remaining Apache people of this area of Arizona had been moved to the San Carlos Reservation. The land was now free of the Apache people and open to miners, ranchers and settlers to occupy. 
Distance from I-17/Carefree Highway:  9.5 miles
Hours: See the park's website.
Cost:  $6.00/vehicle
---
Large Country Club View Lot 
ADVERTISEMENT
Bennington with 14-foot ceilings, fireplace, no homes behind, and near the first gate!
N Moss Springs Road, Anthem Country Club
3 BEDS | 2.5 BATHS | 3-CAR GARAGE | 2,542 SQFT | $440,000
Call 623-297-2557 or CLICK TO LEARN MORE