City of Phoenix (Trash, Water)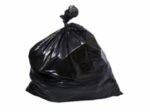 Water
To start, stop or transfer residential water service, click here.
Trash & Recycling
Find your trash collection day by inputting your address here.
Just three holidays impact collection days: Thanksgiving Day, Christmas Day and New Year's Day. See the holiday schedule.
Trash and recycling containers should be placed curbside by 5:30 a.m. on the day of pickup. They should be 4 feet apart and 15 feet from any obstruction (cars, light posts, etc.).
Bulk Trash Collection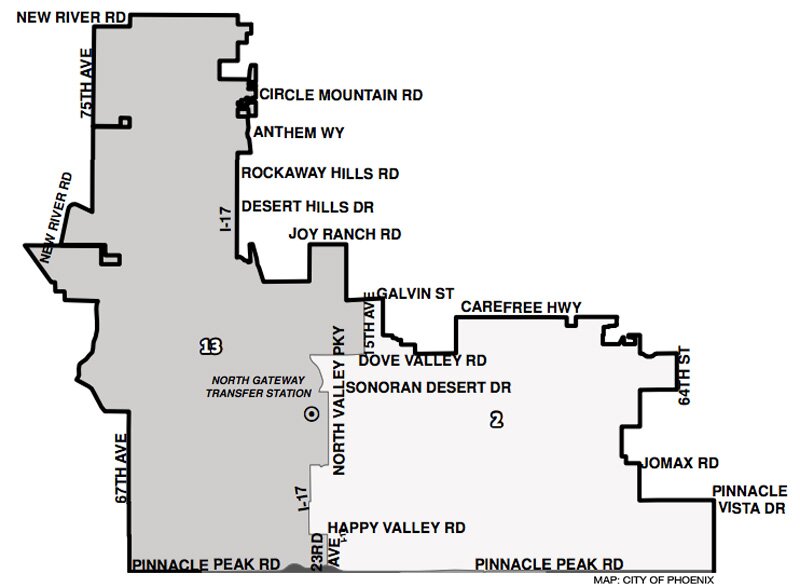 Bulk pickup, for things such as furniture, appliances and large amounts of vegetation, is scheduled four times a year. The days vary by location.
Area 13: Includes Anthem residents west of I-17 and other North Phoenix residents in specific areas on both sides of I-17 (see map above):
Week of Feb. 19, 2018
Week of May 21, 2018
Week of Aug. 20, 2018
Week of Nov. 19, 2018
Area 2: Includes many North Phoenix neighborhoods east of I-17 down to Pinnacle Peak Road.
Week of March 5, 2018
Week of June 4, 2018
Week of Sept. 3, 2018
Residents between Pinnacle Peak Road and the Loop 101 are in areas 1, 3 and 4 (map & schedules).
Bulk Trash Placement
Bulk material can be put out no more than "nine days prior to the week of collection." Loose material must be boxed or bagged (they're not going to rake things up for you). There are several items not accepted, including (but not limited to) tires, hazardous waste and appliances that use refrigerants. See the list and other rules.