Daisy Mountain Fire & Medical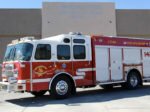 Locations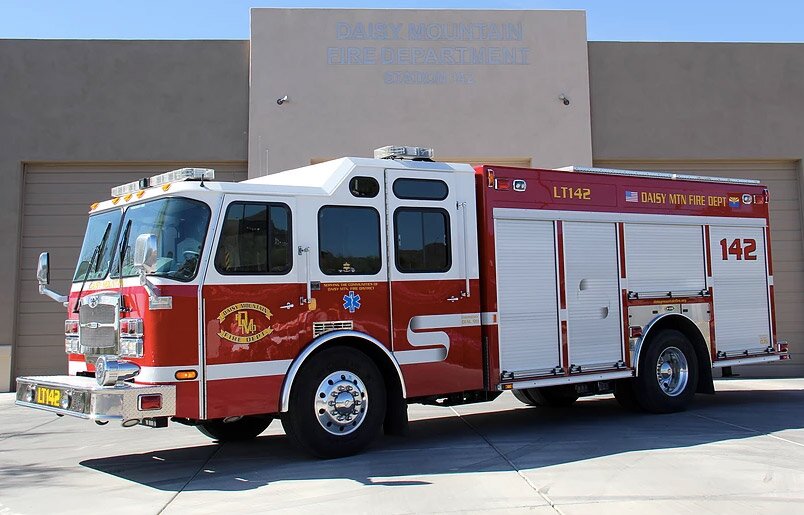 Daisy Mountain Fire Department Adds 'Medical' to Name
Feb. 8, 2018 — More than 85 percent of all calls to Daisy Mountain Fire Department (DMFD) have nothing to do with fires. So, to better reflect its evolving responsibilities, the organization has changed its name to Daisy Mountain Fire & Medical (DMFM).
Fire Chief: Mark Nichols
Administration was moved to Station 142  in late 2017 upon completion of a new administration building. Station 145 was rebuilt and reopened in late 2017.
Fire Station 141, 43814 N. New River Road, New River, AZ 85087
Fire Station 142, 41104 N. Daisy Mountain Drive, Anthem, AZ 85086
Fire Station 145, 1120 W. Desert Hills Road, Desert Hills, AZ 85086
Fire Station 146, 3116 W. New River Road New River, AZ 85087
---
Everything is New!
ADVERTISEMENT
Private backyard on natural wash. New stainless 6-burner gas range, French-door fridge & Samsung dishwasher. Pool & Spa installed in 2014. Travertine flooring & epoxy flooring in garage.
3 BEDS | 2 BATHS | 2-CAR GARAGE | 1,884 SQFT | $367,000
W Eastman Drive, Anthem Country Club
Call 623-297-2557 or CLICK TO LEARN MORE