Two Dogs Seek New Home, Ideally Together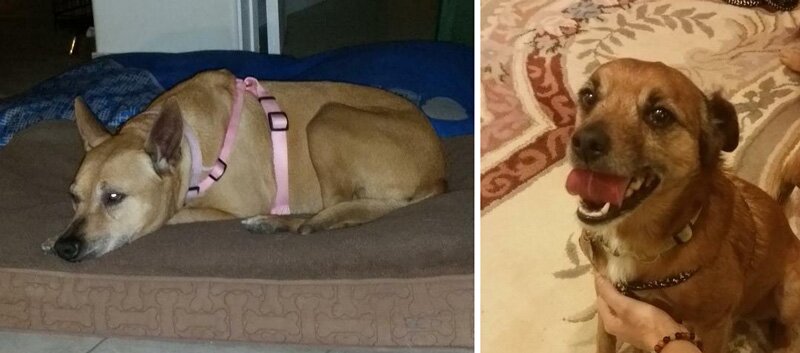 Ruby and Little are best friends. Ruby is a very sweet and gentle 8-year-old mix (Carolina dog and Thai Ridgeback). She is well behaved and uses a doggy door. She loves car rides, playing with children and going for walks. She is spayed, vaccinated and microchipped.
Little, a terrier, is also 8 years old and weighs about 20 pounds. He is full of personality. Little is just like his buddy, Ruby—he's house-trained and loves using a doggy door, going for car rides and walks, and playing with children. He would love to be adopted along with Ruby as she has been his BFF for the past 8 years. Little is fully vaccinated, microchipped and neutered.
Both Little and Ruby are currently living with a foster, so if you'd like to meet them, please fill out our dog matchmaker form. We hope to find them a home together, but it is not required.