2 Area Schools Get A+ Awards
For 15 years, In&Out Magazine has been the definitive source of "Everything that's going on" in and out of the community. We thank you, our readers, as well as the businesses that support the magazine through advertising, for that opportunity. But with little going on, and many businesses suspending or canceling their ads during the Covid-19 crisis, we are suspending publication of the magazine and web sites for the month of May. 
---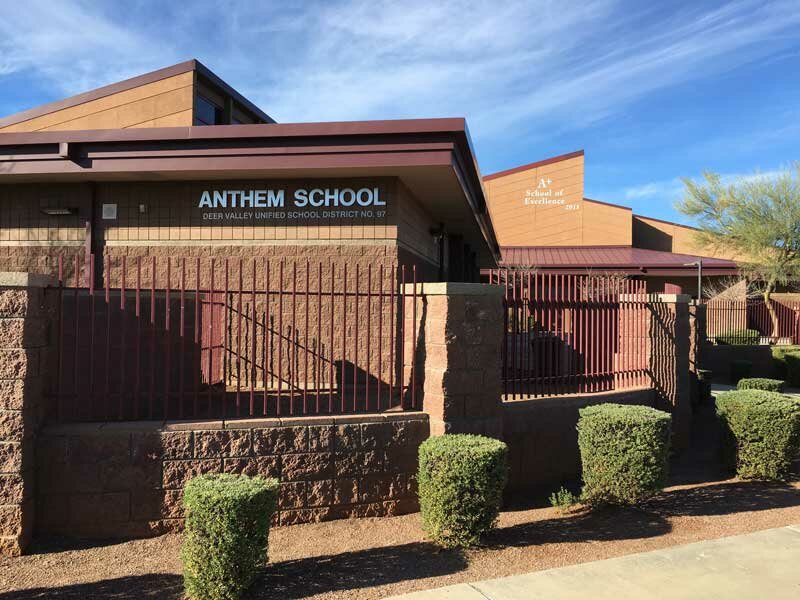 Two North Valley schools—Anthem School and Diamond Canyon School—got the coveted A+ rating last month from the Arizona Educational Foundation, an independent nonprofit that awarded the top ranking to 52 Arizona public schools statewide this year.
Schools are evaluated based on student focus and support, school culture, active teaching and learning, curriculum, leadership, community and parent involvement and assessment data. "The application and evaluation process for this program is comprehensive and rigorous," said AEF Executive Director Kim Graham.
Other DVUSD schools in our area that received the award in recent past years (the award is based in part on a school's stability and can be touted for  3-½ years):
Sandra Day O'Connor High School (2018)
Canyon Springs STEM Academy (2016)
Gavilan Peak School (2016)
Stetson Hills School (2016)
See Schools that Make the Grade, our feature article from last year explaining how the awards work.