July 30 is Deadline to Register to Vote
The voter registration deadline of Monday, July 30, applies to all residents of Arizona who wish to vote in the Aug. 28 election, which includes: primaries for Governor, Secretary of State, Superintendent of Public Instruction, Attorney General and other state offices; primaries for federal, county and City of Phoenix offices; plus numerous ballot measures.
To find out who'll be on your ballot, enter your address here. To check your registration and early-voter status, go here. Below is a press release from the City of Phoenix, issued today.
Additional dates:
Aug. 1: Early voting starts
Aug. 1: Last day to request a ballot by mail
Aug. 22: Last day to mail in early ballot
Aug. 24: Last day to vote early in person
Aug. 28: Election day
CITY OF PHOENIX — Monday, July 30 at midnight is the deadline to register to vote in the upcoming City of Phoenix Special/State Primary Election. In this election, in addition to state and county offices and issues, registered voters in the City of Phoenix will have the opportunity to vote on the following:
Proposed Charter Amendment that would change regular City of Phoenix candidate elections from the fall of odd-numbered years to November of even-numbered years, with Runoff elections in the following March.
Proposed Charter Amendment that would permit the City Council to remove elective office holders for violating the City of Phoenix Non-Discrimination and Anti-Harassment Policy.
Proposed Southwest Gas Corporation franchise agreement.
Proposed Charter Amendment that would eliminate the Charter requirement to have the full text of propositions printed on the ballot without unanimous approval by the City Council.
Proposed Charter Amendment that would change the terms of the Citizens' Commission on Salaries for Elected City Officials to align with Mayoral elections in even numbered years, and require the Commission to meet every four years rather than every two years.
Proposed Charter Amendment that would allow the City Clerk to verify a 20% random sample of initiative and referendum petition signatures.
To be eligible to vote, a person must be a registered voter and reside within the City at least 29 days immediately prior to this election. Voter registration forms are available at most libraries and government facilities, including the City Clerk Department on the 15th floor of City Hall. Registration forms are also available from the Maricopa County Recorder's office at Maricopa.vote. Those paper forms must be delivered to the Maricopa County Recorder's office or the Phoenix City Clerk's office by the close of business on Monday, July 30.
Voters can also register to vote online at servicearizona.com with a valid Arizona driver's license or state-issued identification. For questions about voter registration, contact the Maricopa County Recorder's office at 602-506-1511.
For more information about the upcoming election, contact the Phoenix City Clerk Department at 602-261-VOTE (8683), visit Phoenix.gov/Elections, or use the 7-1-1 Relay System. Follow on Twitter @PHXElections.
---
Brand New Anthem Home for Sale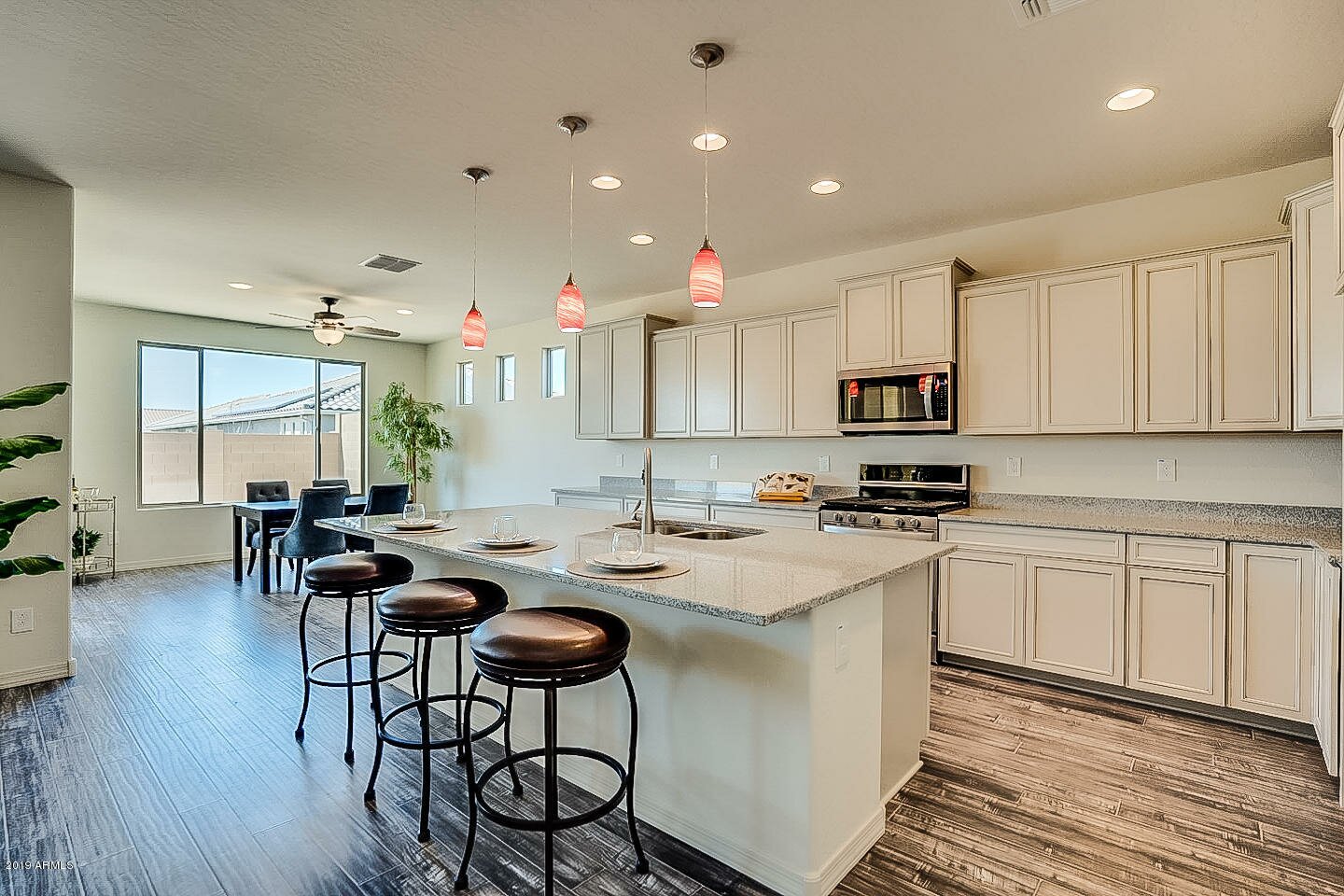 ADVERTISEMENT
This never-lived-in Ravenna model in Circle Mountain, by Pulte, is fresh and ready to make memories. Perfect floorplan! Phoenix utilities.
4 BEDS | 2.5 BATHS | 3-CAR GARAGE | 2,582 SQFT | $415,000
44622 N 41st Drive, Anthem
Call or CLICK TO LEARN MORE