For 15 years, In&Out Magazine has been the definitive source of "Everything that's going on" in and out of the community. We thank you, our readers, as well as the businesses that support the magazine through advertising, for that opportunity. But with little going on, and many businesses suspending or canceling their ads during the Covid-19 crisis, we are suspending publication of the magazine and web sites for the month of May.
---
The Deer Valley Unified School District (DVUSD) has five high schools (grades 9-12). We've researched and presented key information on the district's three high schools attended primarily by students in our coverage area, the I-17 corridor from Norterra to New River. See the boundary map below or click on any school to learn more.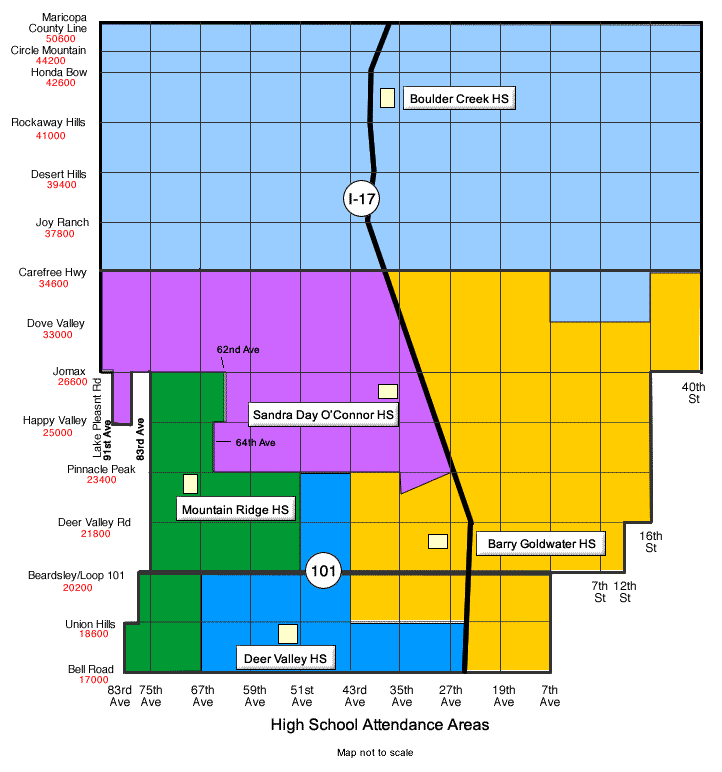 See also the Deer Valley Unified School District web site.