Transfer Vehicle Title Online: Arizona Announces 'eTitle'
ADOT — For many Arizonans, transferring a vehicle title may no longer require a visit to an Arizona Department of Transportation Motor Vehicle Division or an Authorized Third Party office.  MVD has unveiled the eTitle online service, which gives many customers the option to do this transaction on their computer, tablet or mobile device.
"Going to an MVD or third-party office can be time-consuming, so having  eTitle available for basic customer-to-customer transactions simplifies the process by allowing many customers to do this online," said MVD Director Eric Jorgensen. "People go online to do their banking, pay bills, file taxes and a lot more, so expanding our digital offerings to include basic title transfers is a common-sense innovation. It's one more way MVD is getting Arizonans out of line and safely on the road."
A basic transfer is one in which the seller must be an individual owner, or two or more owners who have the "or" legal status. The vehicle must be titled and registered in Arizona and have no liens or brands (such as salvage title). The buyer must be an individual owner with an Arizona credential.
With eTitle, the first step is for the buyer and seller to each set up a personal account at AZ MVD Now, an online portal available through ServiceArizona.com where customers establish a secure online account to do multiple MVD transactions.
AZ MVD Now uses multi-factor security protocols requiring an account to be password-protected and verified by sending the customer a text or phone message to verify the security code. Out-of-state residents cannot use the system.
The eTitle process should not begin until after shopping and negotiations are done, and both parties are ready.  It takes just a few minutes but customers are given 24 hours to complete the process.
eTitle guides the buyer and seller through the process and once completed, the title information is verified and updated in the MVD database. Paper titles are more susceptible to fraud, so eTitle is a consumer protection enhancement as well as a convenience.
With the transfer complete, the buyer can print a temporary registration at home as well as the temporary paper license plate to be displayed on the vehicle until the permanent plate is sent to the buyer. The buyer finalizes the transaction by paying applicable title and registration fees to the MVD.
The MVD does not have any role in the actual sale of the vehicle such as determining the price.
For more information: www.azdot.gov/eTitle
---
Pre-Paid Solar System = Low APS Bills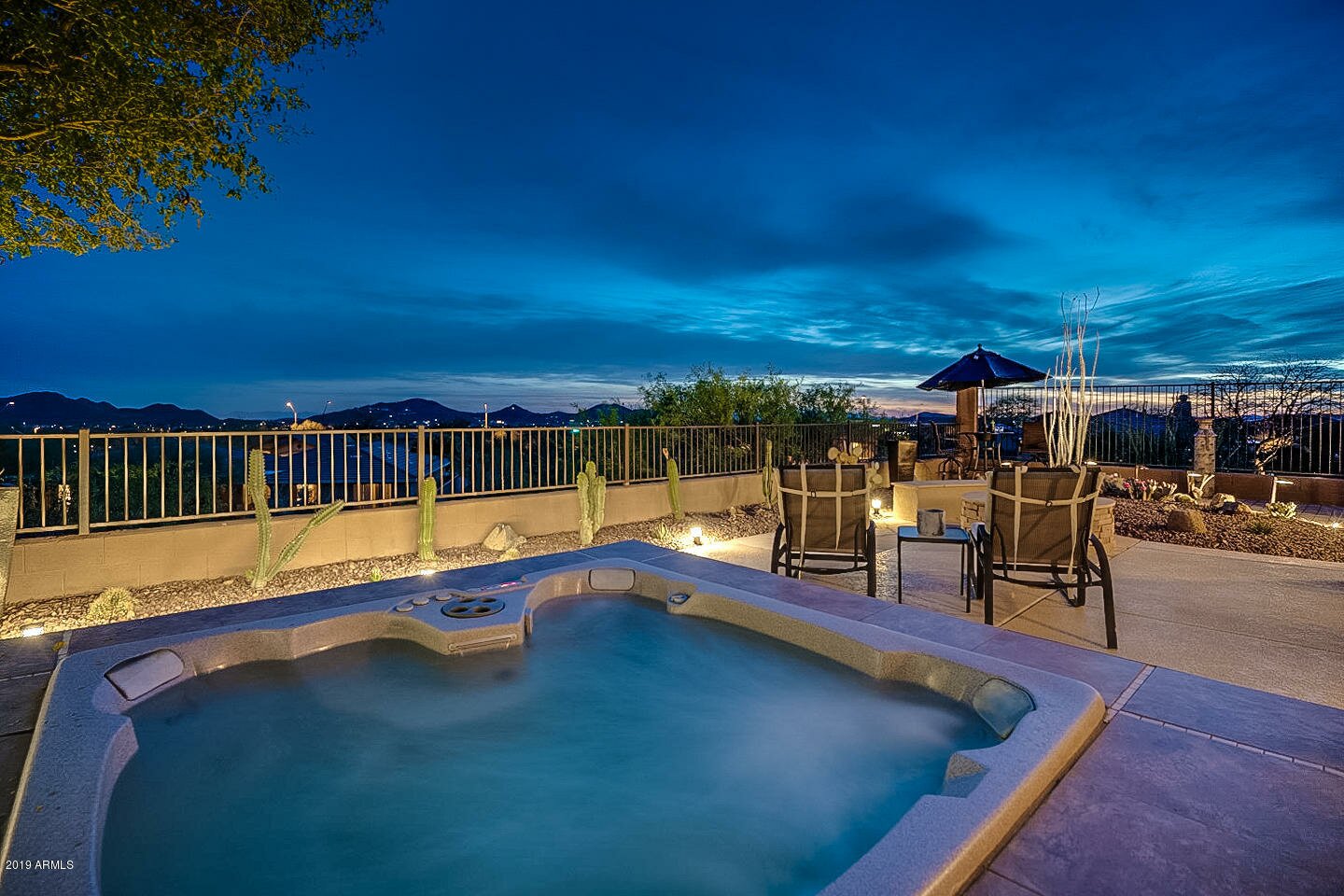 ADVERTISEMENT
A truly special property! Nestled in a tiny, private cul de sac, this contemporary renovated Bonavista has stunning mountain + city light views from the front and back of the home. 
3 BEDS + DEN | 2 BATHS | 3-CAR GARAGE | 2,039 SQFT | $419,000
41401 N MAIDSTONE Ct., Anthem Country Club
Call or CLICK TO LEARN MORE