Brush Fire Slows I-17 Traffic Near Table Mesa Road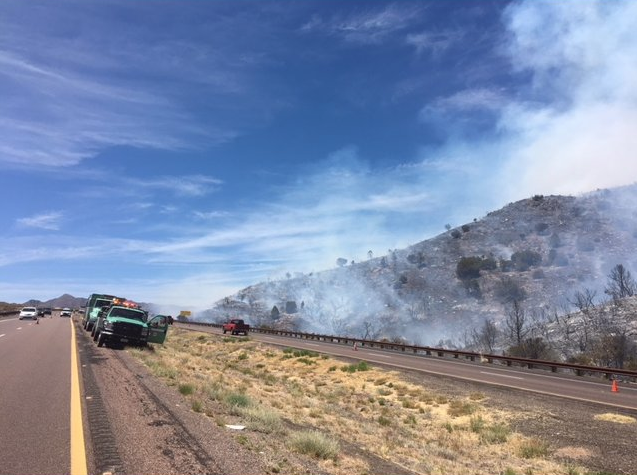 An outbreak of wild fires around Arizona today included one along I-17 near Table Mesa Road north of Phoenix that slowed traffic in both directions of the Interstate Sunday afternoon, causing miles-long backups in both directions.
By around 2 p.m. the fire had burned about 5 acres on state land within the Daisy Mountain Fire & Medial jurisdiction, according to the Bureau of Land Management, which was on the scene.
"Traffic is building both directions on I-17 at MP 236," the Arizona Department of Transportation said. The fire forced closure of the left lanes northbound and southbound, while the right lanes remained open in each direction, ADOT said at about 2:30 p.m.
By 3 p.m., the interstate was re-opened, ADOT said, with some ongoing delays expected.
At least three other brush fires started today in Arizona: the Potato Fire south of Payson had burned about 25 acres in the Tonto National Forest by mid-afternoon; the Pan Fire south of Seligman has burned about 50 acres; and the Prison Hill Fire  near Yuma had burned about 20 acres.
An extremely dry winter coupled with a 21-year drought has fire officials concerned about a repeat of last year's devastating fire season. Much of the state is in Stage II fire restrictions, and some federal and state land in Arizona has been closed due to extreme fire danger and Stage III restrictions.
Two large fires and several smaller fires have torched more than 48,000 acres in Arizona already this year. Last year, 2,262 fires burned more than 400,000 acres across the state.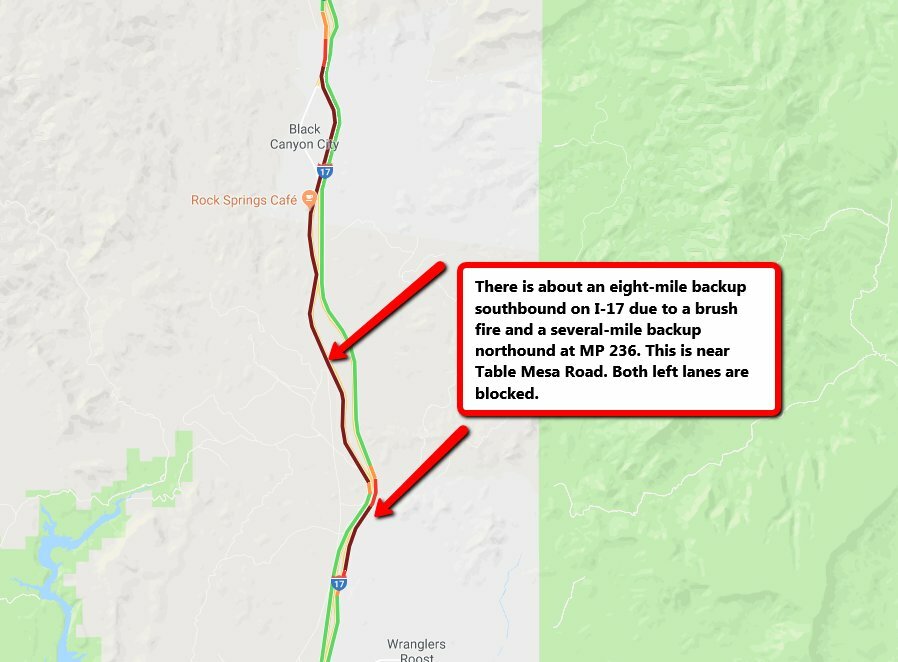 ---
East-Facing, Elevated Lot with Sweeping Views
ADVERTISEMENT
Watch shadows dance on mountains near + far as the sun sets, and city lights flicker all the way to Scottsdale.
4 BEDS | 3 BATHS | 3-CAR GARAGE | 2,793 SQFT | $445,000
41521 N Laurel Valley Way, Anthem Country Club
Call or CLICK TO LEARN MORE