For 15 years, In&Out Magazine has been the definitive source of "Everything that's going on" in and out of the community. We thank you, our readers, as well as the businesses that support the magazine through advertising, for that opportunity. But with little going on, and many businesses suspending or canceling their ads during the Covid-19 crisis, we are suspending publication of the magazine and web sites for the month of May. 
---
Hotshot Memorial State Park: Challenging Hike, Somber Destination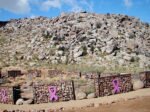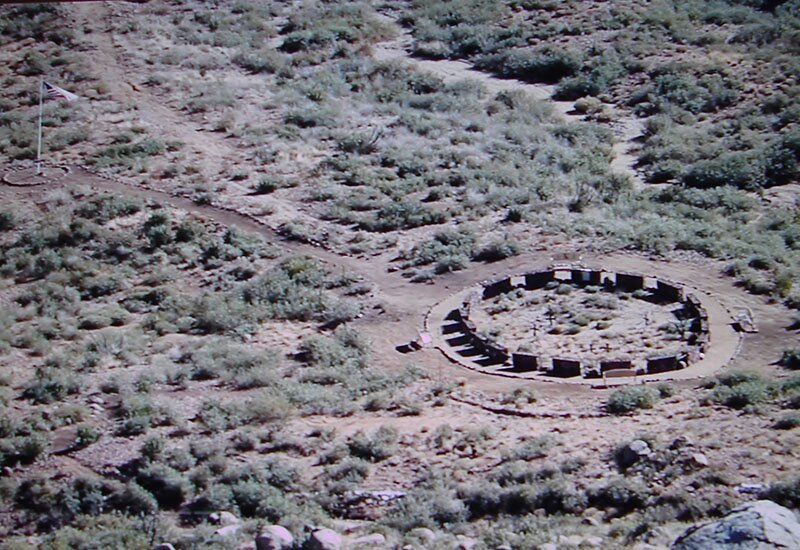 A 7-mile hike to the solemn site involves two trails. The 2.85-mile Hotshot Trail, considered difficult, rises roughly 1,200 feet from the trailhead to the observation deck. Every 600 feet, a granite plaque shares the photo and story of one of the victims. Interpretive signs explain wildland firefighting.
At the observation deck, visitors can look into a small valley upon the fatality site and eastward to Yarnell. Personal thoughts, patches and mementos can be left on a tribute wall.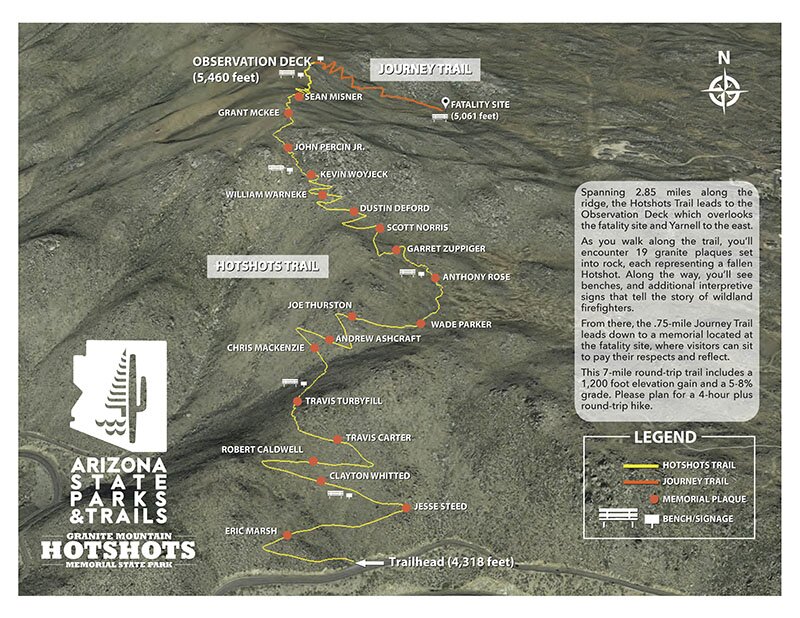 From the observation deck, the 3/4-mile Journey Trail descends 400 feet, following the same path the Hotshots rushed down while clearing ground brush in a failed attempt to survive the howling wildfire.
At the site of the tragedy, 19 gabion baskets encircle 19 crosses that mark the closely bunched, fallen positions. Each gabion is filled with rock from the surrounding hills and has an attached large metal, purplish ribbon. The gabions are joined by chains that tie the firefighters in eternity. A path with reflection benches surrounds the site and leads to a memorial flagpole.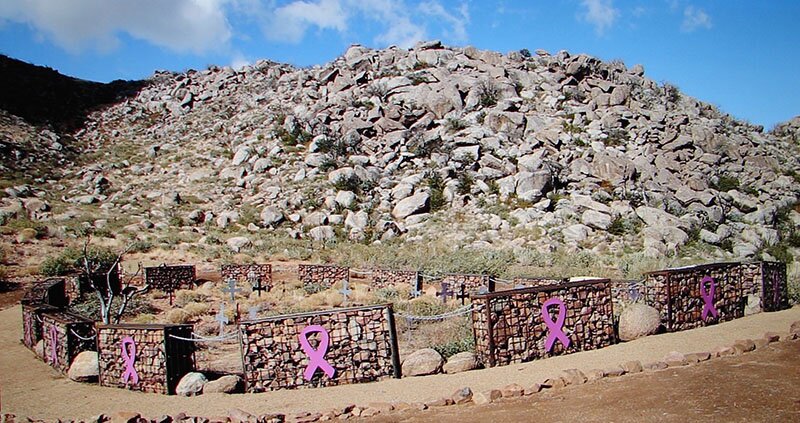 Gov. Doug Ducey called the memorial "a place to reflect, to mourn, and to learn."
The hike can take 4–5 hours. In winter it may snow; in summer it can be hot. There are no restrooms on the trails. Hikers are advised to bring water and food and remove all trash. Leashed dogs are welcome as long as owners pick up after them. There are 15 parking spaces at the trailhead.
Get Directions
IF YOU GO: Granite Mountain Hotshot Memorial State Park
LOCATION: Two miles south of Yarnell on the southbound lane of Highway 89A. The park is 67 miles from Carefree Highway & I-17.
COST: Free
HOURS: Daily, sunrise to sunset
Trail Map