Construction Starts on New HonorHealth Hospital
HonorHealth broke ground this week on a new hospital off Dove Valley Road, part of a plan to increase the company's footprint in North Phoenix with what will eventually be a health campus that could include residential space and a hotel.
"The new hospital represents HonorHealth's commitment to improve the health and well-being of patients in the fast-growing communities of north Phoenix and Anthem," said Kim Post, the company's CEO for hospitals and chief clinical officer. "We'll provide comprehensive care that's close to home."
The HonorHealth Sonoran Medical Center will be three stories tall and 210,000 square feet. It will be built on an 85-acre plot where the company's existing Sonoran Health and Emergency Center opened in 2013, along the east side of I-17 at Dove Valley Road.
Details of the new hospital have been reported previously. They include:
40 inpatient beds with the ability to expand as needs for services increase.
Comprehensive obstetrical and gynecological care, including prenatal and postpartum care, labor and delivery services, and a Level II neonatal intensive care unit.
Surgical services with state-of-the-art technology and clinical expertise in joint replacement and minimally invasive orthopedic, spine and general surgery procedures, treatments and therapies.
24-hour emergency care for patients of all ages with staffing from residency-trained, board-certified emergency physicians using the latest technologies and treatments.
The new hospital will open with 40 beds, with capacity to expand to 300 beds in the future, the company has said. The new building will be part of an eventual health campus that could include office space, residences and possibly a hotel, the company has said previously.
If fully built out several years from now, the new facility could eventually be similar to the 204-bed Deer Valley Medical Center at I-17 and Loop 101. But in the near term, there are no plans to make it a trauma center. Any possible trauma-center designation would likely be at least 15 years out, company spokesperson Preston Allred told In&Out earlier this year. Deer Valley, previously a Level 3 Trauma Center, was upgraded last year to a Level 1 Trauma Center, able to handle the most severe cases, Allred said.
Sonoran Health and Emergency Center (the facility currently on Dove Valley Road) is not a trauma center. Plans for that building are not fully formulated, but imaging services, breast health and physician offices currently in that building will remain, Allred said.
HonorHealth also plans to build a medical facility in Anthem to provide "care center" services ranging from MRIs and CT scans to sports medicine and possibly sleep therapy, as well as outpatient care for immediate, non-emergency situations. There is not yet a timeline for that project, the company has said.
---
Brand New Anthem Home for Sale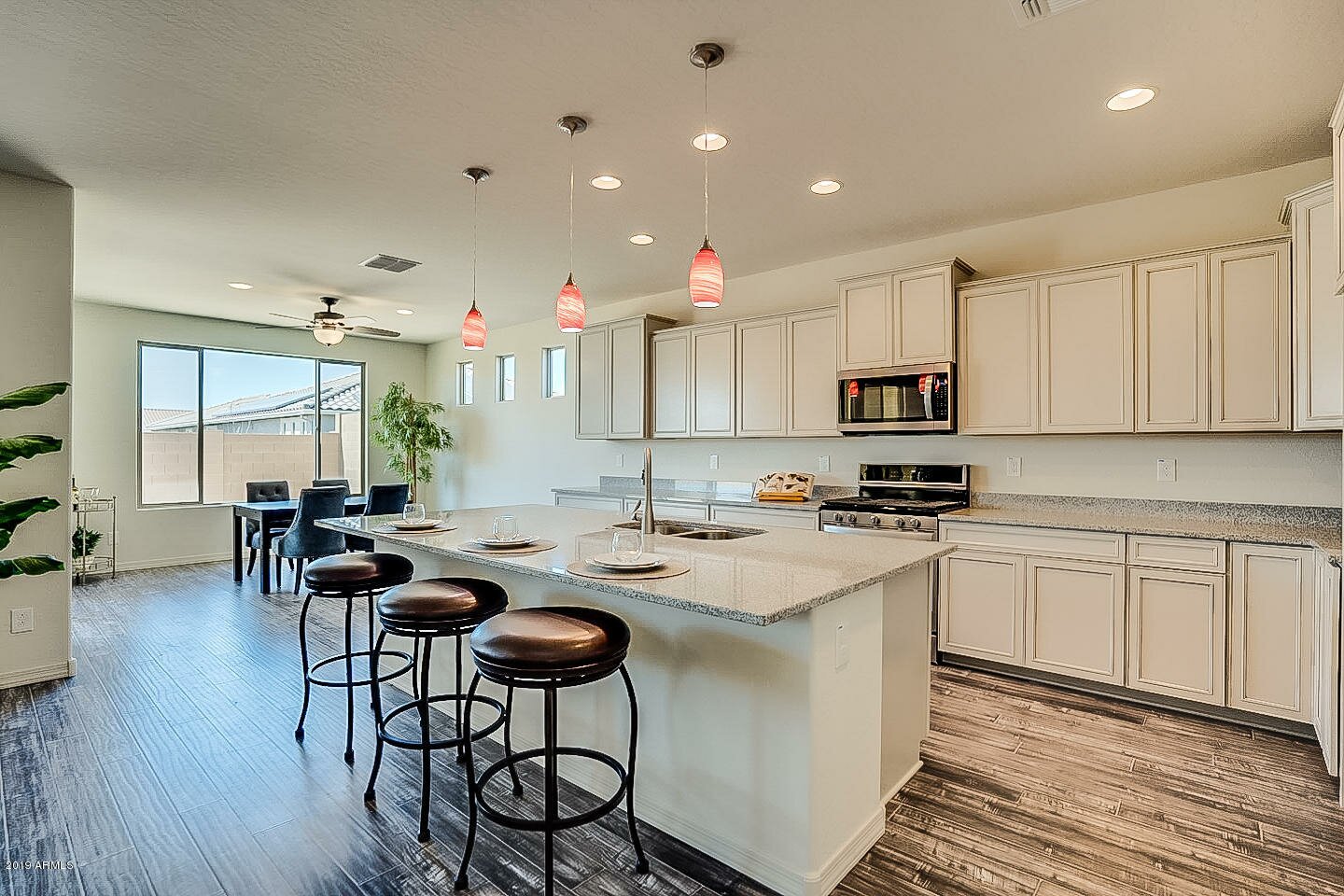 ADVERTISEMENT
This never-lived-in Ravenna model in Circle Mountain, by Pulte, is fresh and ready to make memories. Perfect floorplan! Phoenix utilities.
4 BEDS | 2.5 BATHS | 3-CAR GARAGE | 2,582 SQFT | $415,000
44622 N 41st Drive, Anthem
Call or CLICK TO LEARN MORE