New Phoenix 'City Cam' is Pretty Cool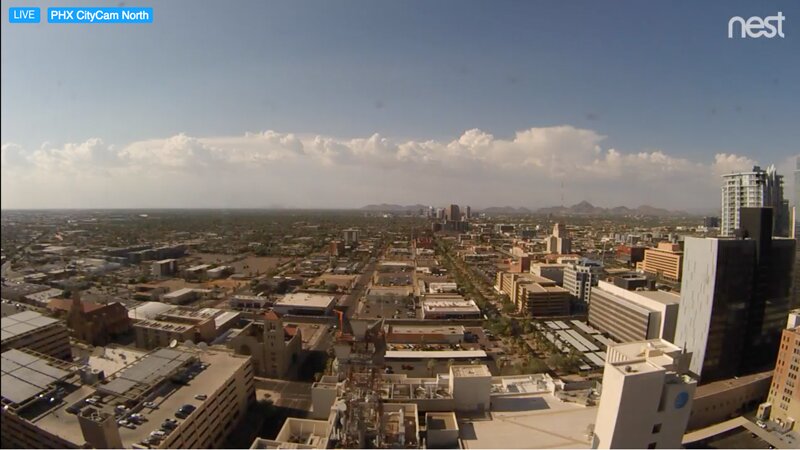 The City of Phoenix just unveiled a live video feed from the top of City Hall that's viewable on the web. There are four cameras, pointing in the four compass directions. The resolution is good, and the vistas are broad and far.
The video feeds will be put to good use. "The city's Emergency Management Team will track these live cameras, among other weather monitoring measures, during the monsoon to ensure the city is prepared to protect residents," according to a statement on the site.
NoPho is pretty much out of the picture, but the video feeds would be fun to watch in a storm. Have a look here.