Cars Crash Near Community Park in Anthem

A two-car crash Wednesday afternoon left glass strewn across the intersection of Gavilan Peak Parkway and N. Venture Drive, near the entrance to Community Park. There were minor injuries, said Sergeant Calbert Gillet of the Maricopa County Sheriff's Office.
"It appears that one car ran the stop sign and hit the other car," Gillet said. "The pedestrian lights had nothing to do with the accident."
The intersection has pedestrian-activated, flashing and steady red lights that confuse some drivers (the flashing lights mean stop and proceed if clear; the steady red lights mean stop).
There were three people involved. They were assessed, "and all refused further treatment and transport to the hospital," said Paul Schickel, spokesperson for Daisy Mountain Fire & Medical.
---
Oh, the Views!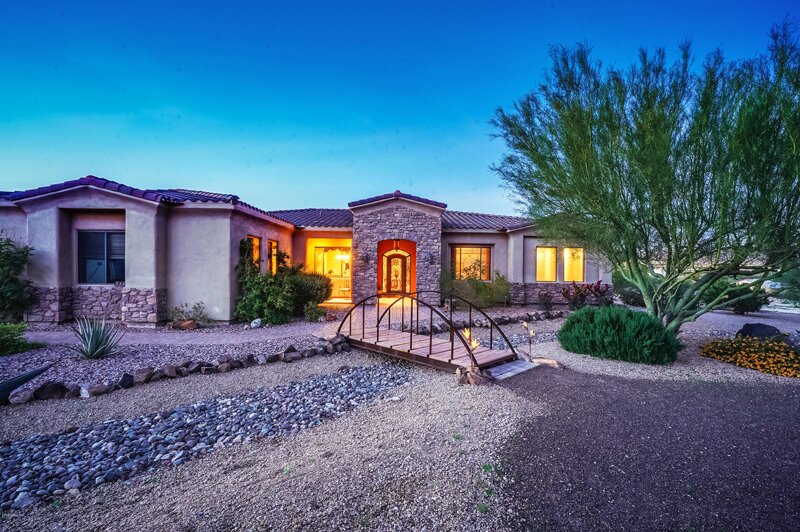 ADVERTISEMENT
Watch Daisy Mountain turn beautiful colors as day turns to night from your covered patio, great room, living room, bedroom…! By nightfall, this luxury home high on the hillside looks onto the twinkling city lights of Anthem below.
5 BEDS | 4 BATHS | 4-CAR GARAGE | 3,774 SQFT | $698,000
3308 W ADAMANDA Drive, Desert Hills
Call 623-297-2557 or CLICK TO LEARN MORE