Caurus Academy to Build New High School Campus

A new 64,000-square-foot Caurus Academy facility is planned to house the charter school's middle and high school on land recently acquired north of the post office and south of Anthem's Circle Mountain Development.
Plans include a two-story, 38,000-square-foot facility with separate wings for the high school and middle school, along with science labs, a fine arts lab and media lab, school director Dameon Blair announced last week. An 18,000-square-foot gymnasium is also planned.
Construction will take eight months, and the school is slated to open in August 2019, serving grades 6-11 and the first senior graduating class in spring 2021, Blair said.
The charter school currently runs its middle school and high school grades 9 and 10 in leased space within the Crossroads Church complex in Anthem's Commerce Park.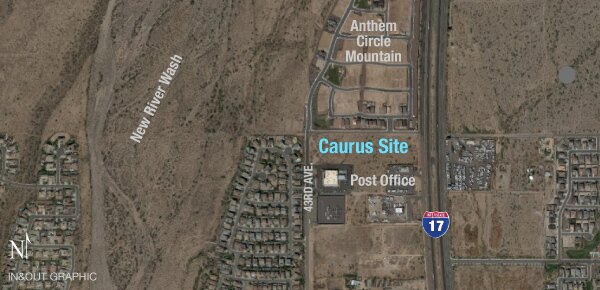 ---
Large Country Club View Lot 
ADVERTISEMENT
Bennington with 14-foot ceilings, fireplace, no homes behind, and near the first gate!
N Moss Springs Road, Anthem Country Club
3 BEDS | 2.5 BATHS | 3-CAR GARAGE | 2,542 SQFT | $440,000
Call 623-297-2557 or CLICK TO LEARN MORE