Dog Park Issues & Etiquette

More than a third of American homes have a dog, with 1.6 dogs in each of those households, according to the American Veterinary Medical Association. And those dogs gotta run.
Kelli Anderson lives near I-17 and Happy Valley Road. She takes her dogs, Marley and Kona, to a dog park every weekend. She prefers Deem Hills and Deer Valley, two city parks.
"Consistent interaction, when the dog is young, with a wide variety of other dogs/people makes for a well-behaved, happy dog," Anderson said.
Dogs and owners generally behave, she said. "Most owners are responsive when their dog is acting aggressive or causing problems." And owners usually scoop their dog's poop, though if it's busy, it can be hard to tell which one did the deed, she said. "There are always those few 'problem dogs' and problem owners no matter where you go."
The City of Phoenix has 11 dog parks, including two in the North Phoenix area. They are among the city's most popular amenities, said Gregg Bach, Phoenix Parks and Recreation department spokesperson. [Update January, 2018: The city recently opened its 12th dog park, Pinnacle Dog Park, at the Reach 11 facility near Black Mountain Blvd. and the 101, south of Pinnacle High School.]
"Ultimately, dog owners use them at their own risk, same as if they were using any city park amenity or hiking trail, but I don't often hear about issues" related to sanitation or legal trouble, Bach told North Phoenix News.
The biggest challenge, he said, is when parks don't have rotatable areas for turf regeneration. That forces closures, as is the case with Deem Hills Dog Park now through July.
Another of the city's most recently opened dog parks, in Deer Valley Park, "was built with three sections, one for small dogs and one for large dogs, and the third section can be rotated in when one of the others is closed for maintenance," he said.
Key rules at City of Phoenix dog parks:
Owners must clean up poop.

Dogs can be off leash within the park but owners must maintain voice control over dogs and keep them in sight.

Dogs exhibiting any aggressive behavior must be leashed and removed immediately.

Dogs must be at least 4 months old, licensed and vaccinated.

Children under 12 are not permitted.

No grooming.
There's a strong human social component to dog parks, too. "It's a great place for people who may be a little shy or just don't generally get to meet a lot of new people," Anderson said. "Animals are a great conversation piece and people love to talk about their pets."
North Phoenix Dog Parks
Deer Valley Dog Park
19602 N. 19th Ave, Phoenix 85023
Southeast corner of I-17 and Loop 101
Deem Hills Dog Park
(Closed for maintenance May 29 to July 30)
26606 N. Deem Hills Pkwy, Phoenix 85083
Northeast of Happy Valley Road and 51st Avenue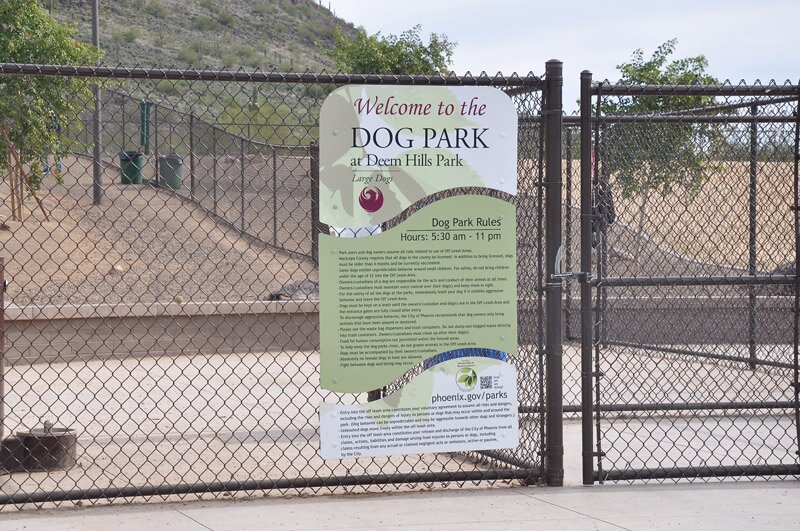 ---
The Home You've Been Waiting For!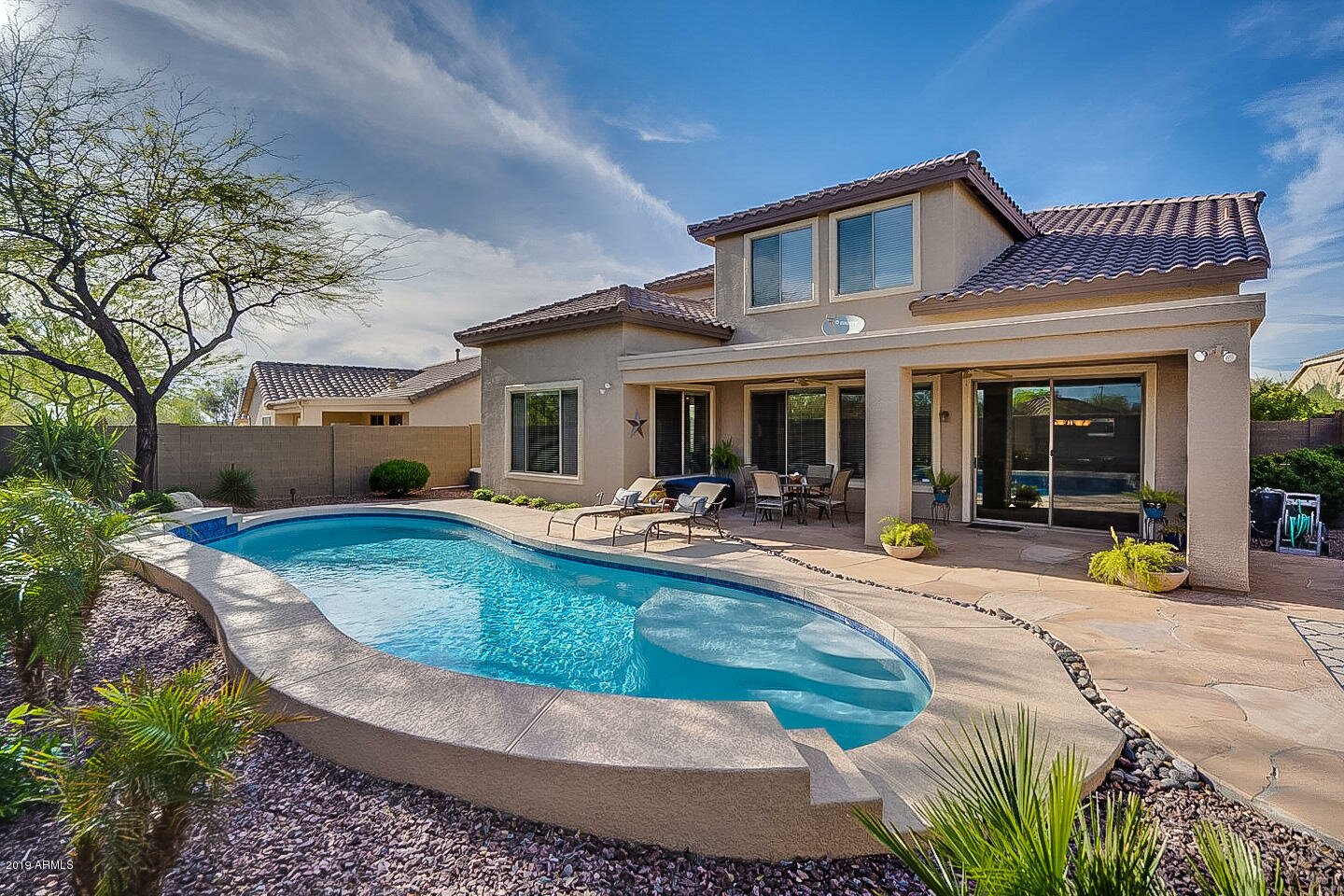 ADVERTISEMENT
This expanded Victory model has 5 bedrooms + large bonus room upstairs + a tech center + office downstairs! No homes behind. This home exudes pride of ownership. It will be your happy place!
5 BEDS + OFFICE & BONUS ROOM | 3 BATHS | 3-CAR GARAGE | 3,361 SQFT | $424,900
2551 W Kit Carson Trail, Anthem Parkside
Call 623-297-2557 or CLICK TO LEARN MORE