EPCOR Customers May See 36% Surcharge
A judge will consider a request from EPCOR Wednesday, Feb. 20 to add temporary surcharges to water bills of its Arizona customers, including a 36 percent hike to the typical water bill for Anthem east-side residents.
The judge is expected to then make a recommendation to the Arizona Corporation Commission, which would vote on the case, likely in March, according to EPCOR. Under the proposal the surcharges would be retroactive to Feb. 1. (A report in another publication that the case has been decided was inaccurate.)
The typical Anthem customer with a ¾-inch meter using 7,000 gallons now pays $50.91 monthly for the water-rate portion of their bill. The surcharge would add $18.56.
The new proposal follows the Corporation Commission's tie vote last month that shot down a longer-term proposal for new rates, which would have raised water rates for the typical Anthem customer by more than 50 percent. After that vote, the commission required the utility to submit a fresh request for interim charges to increase the company's revenue until such time that a new and separate second attempt to determine permanent rate changes is approved.
Current Anthem rates are based on an analysis in 2010, and the proposed surcharge "reflects changes in operating costs and capital investments that have been made since that time," EPCOR spokesperson Rebecca Stenholm told In&Out. The sophisticated technology of the Anthem water plant adds to maintenance costs, she said.
Anthem Community Council President Roger Willis has been officially advocating on behalf of the community for less drastic increases. "Council and staff do all that we can, but residents voicing their concerns and opposition to rate increases is vitally important to the success of our intervention," he said.
Be Heard
In-person public comment will be accepted only at a hearing Tuesday, Feb. 19 starting at 10 a.m. at 1200 W. Washington St. in Phoenix.
Public comment is also accepted online. Visit azcc.gov and choose "I Want To" and "Submit a public comment." Enter docket number WS-01303A-19-0011 and the company name, EPCOR Water Arizona Inc. Comments should focus solely on the interim surcharge proposal, not the previous rate case.
Or, mail written comments to Arizona Corporation Commission, Consumer Services Section, 1200 West Washington Street, Phoenix, AZ 85007. Reference the above docket number.
---
Editor's Note: An earlier version of this story stated the typical Anthem customer's water rate is $51.90 monthly. The correct number is $50.91
---
ADVERTISEMENT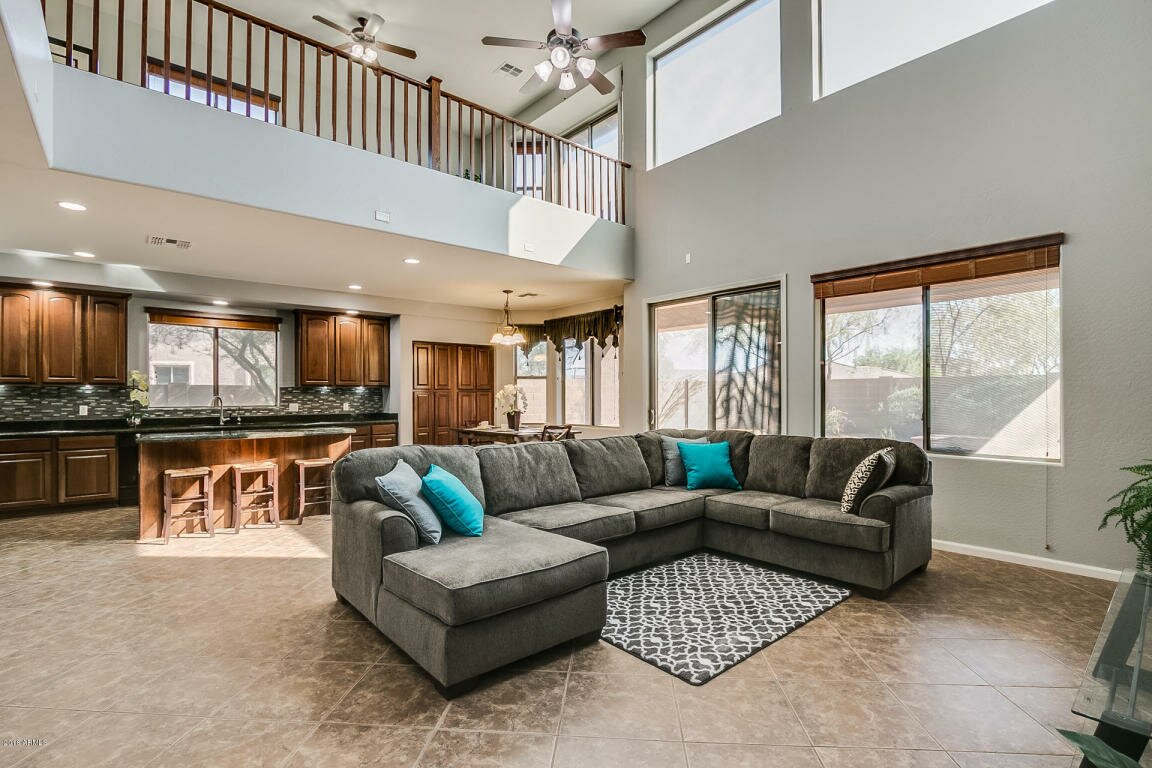 ANTHEM HOME FOR SALE: This is the home you envision for your family: spacious, pristine and stylish with private space for all, and comfortable common space for together time. Click to learn more >>>