Music in May This Week: 7 Lead Singers?!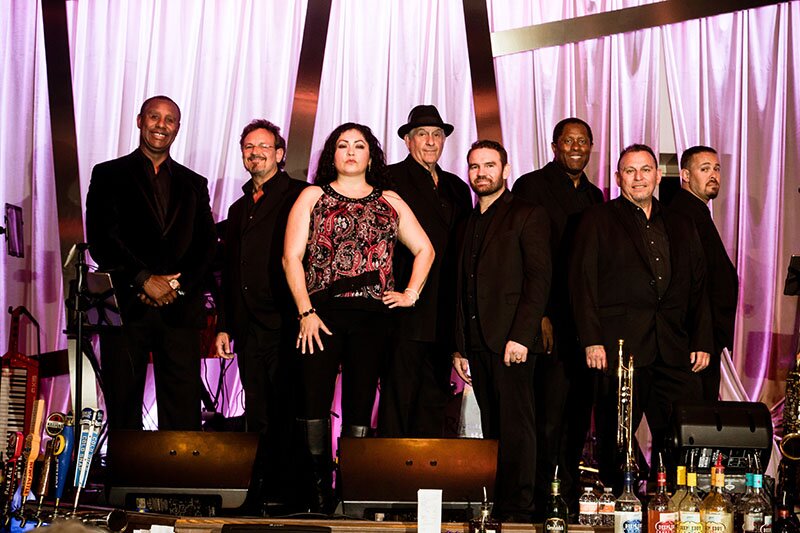 Here's something you don't see every Friday in May: Rhythm Edition has seven lead singers, each with their own style, says band manager Dennis Fike. And they've got horns to complement the usual instruments that party bands bring.
Here's a sampling of the wide range of artists the band typically covers: Bruno Mars, Justin Timberlake, Kool & the Gang, Earth Wind & Fire, Aretha Franklin, Selena, Kumbia Kings, Journey, Chuck Berry, Chubby Checker, Neil Diamond, Cheap Trick, Billy Idol, Garth Brooks, Brooks & Dunn, Stevie Ray Vaughan, Michael Jackson and the Village People.
Music in May
7–9 p.m., Friday, May 24
Anthem Community Park Amphitheater
41703 N. Gavilan Peak Parkway
Free admission
Free parking