Anthem Pets Trims Service Area
Most of us have full-time jobs, and we are doing all that we can right now." — Board President Amy Gilner
Shortage of Volunteers Cited
For the past decade, Anthem Pets has been a lifeline for lost and found dogs and cats from the Happy Valley area to Black Canyon City. But more animals in need, coupled with fewer foster homes and volunteers, has prompted the volunteer group to scale back its territory.
The group's board of directors tightened the boundaries, eliminating the area south of Dove Valley, as well as Desert Hills, New River and Black Canyon City.
"We felt that our only option was to shrink the area we serve so that we can continue to keep the organization afloat and be able to serve the pets in our community well," Board President Amy Gilner told In&Out.
The announcement garnered a lot of attention on social media. Many were disappointed by the changes, while others thanked volunteers—no member of the organization gets paid—for their work.
"This decision was not made lightly, and we hope that residents out of our new area of coverage are able to work with other rescues when help is needed," the group stated in an online post. "We are doing the absolute best we can at the moment with the volunteers we have. Most of us have full-time jobs, and we are doing all that we can right now."
The Workload
In 2016, 399 pets entered into the Anthem Pets system, according to Gilner. On average each month, Anthem Pets assists with 25 reunions between pets and their owners, while another one to five dogs need fostering, and as many as 30 kittens a month during high season, she said.
One stray dog through the Anthem Pets system "can involve, at the very least, five to seven volunteers in some capacity, with approximately 10–20 hours being spent in total by all volunteers," Gilner said. Volunteer time for one cat is between three to seven hours.
Committed volunteers must be reachable during the day and evening. They work to spread the word about lost and found pets, reunite pets with owners, transport animals, find foster homes and help with the adoption process.
How to Help
To keep operations running smoothly, Gilner estimates 15–20 committed, core members would be ideal. Currently there are 10. Volunteers are often needed for several hours a day, but generally not every day.
"It is not necessarily how many, but availability, consistency and reliability," she said. "We get a lot of people who submit a volunteer form, but they may never actually volunteer… they may only be able to help on an occasional basis. People have good intentions, but life can sometimes get in the way."
Current needs include four adoption coordinators (two for dogs, two for cats) to share duties, two to three lost-and-found coordinators, two hotline help positions, and foster volunteers.
More Info
www.anthempets.org
480-287-3542
Editor's Note: The Phoenix Animal Care Coalition (PACC911) has a long list of animal rescue groups, many of which serve the entire Phoenix metro area. Several focus on specific breeds; others are not breed-specific.
This article first published on Anthem News.
---
Pre-Paid Solar System = Low APS Bills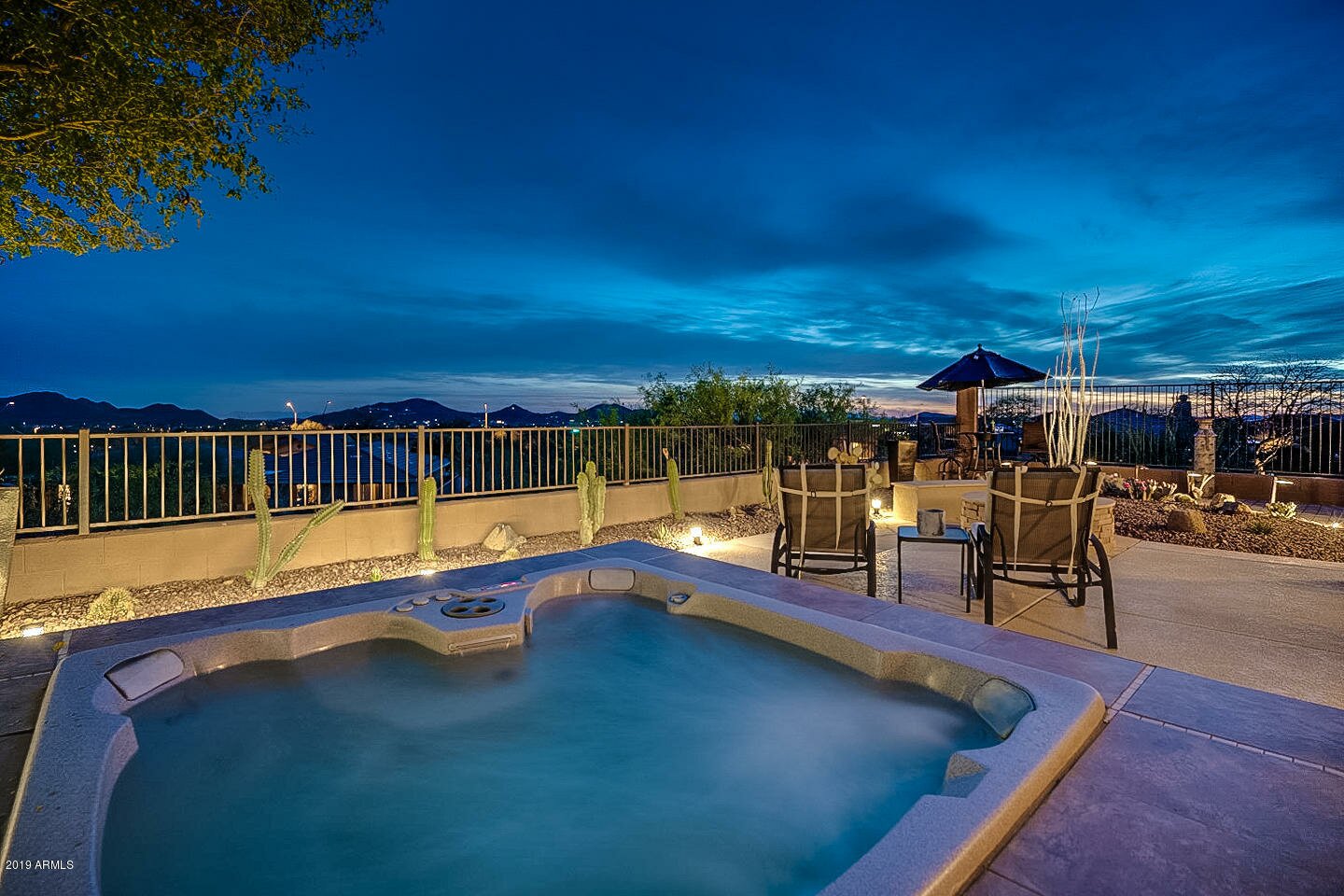 ADVERTISEMENT
A truly special property! Nestled in a tiny, private cul de sac, this contemporary renovated Bonavista has stunning mountain + city light views from the front and back of the home. 
3 BEDS + DEN | 2 BATHS | 3-CAR GARAGE | 2,039 SQFT | $419,000
41401 N MAIDSTONE Ct., Anthem Country Club
Call or CLICK TO LEARN MORE