Sweet Kitten Bounces Back From Rough Start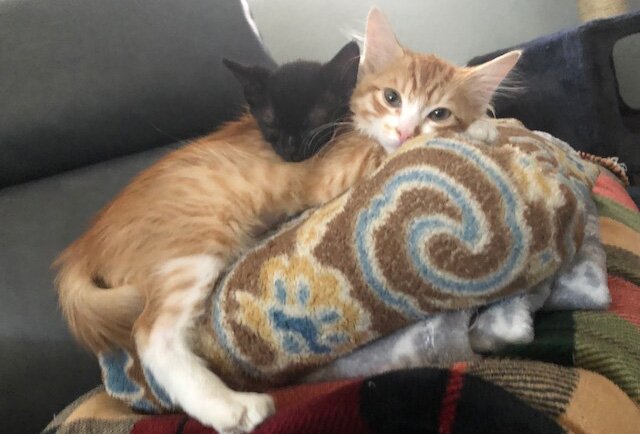 This ginger has had to overcome many obstacles in her short life. Found in the middle of a very busy city street, Marilyn was emaciated and had a tough few weeks. With constant IV fluids and tube feedings she began to bounce back. Now, at about 3 months old, she is the sweetest kitten you could possibly meet.
Marilyn loves to snuggle her person every chance they sit down. She follows her foster to bed, and she very patiently meow-screams while her breakfast and dinner are being prepared. She is very outgoing but also loves her alone time.
If you would like to meet Marilyn, fill out a matchmaker form.