DVUSD Superintendent to Retire
After five years serving as superintendent of the Deer Valley Unified School District, Dr. James Veitenheimer has plans to retire at the end of the 2017 school year.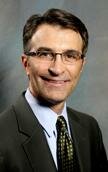 Veitenheimer made the announcement at the Jan. 24 DVUSD School Board meeting. The decision, he said in a letter, was a difficult one that comes after serving 37 years as an educator. Prior to heading up DVUSD, Veitenheimer had served in superintendent roles since 1996.
"They say it takes a village, and in Deer Valley we have just that. Great people doing great things every day for our kids," Veitenheimer said. "I will miss being a part of this village."
The DVUSD Board of Directors President plans to discuss the process to find a replacement at a planned meeting Tuesday, Feb. 14.
This article first published on Anthem News.