For 15 years, In&Out Magazine has been the definitive source of "Everything that's going on" in and out of the community. We thank you, our readers, as well as the businesses that support the magazine through advertising, for that opportunity. But with little going on, and many businesses suspending or canceling their ads during the Covid-19 crisis, we are suspending publication of the magazine and web sites for the month of May.
---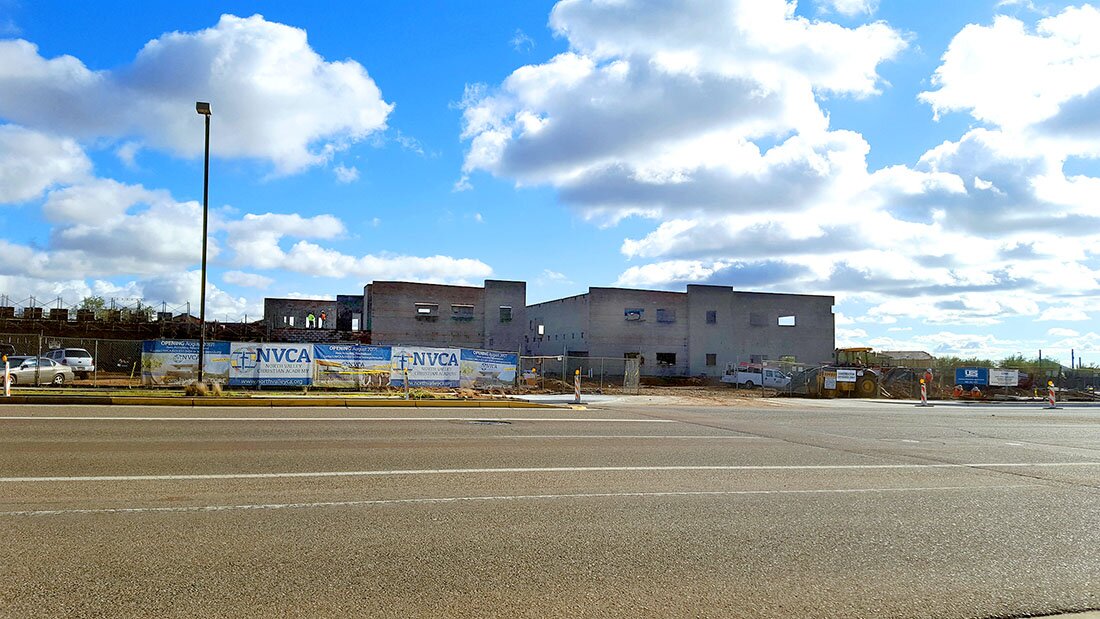 When North Valley Christian Academy opens its new campus this fall, it will also welcome the addition of high school students.
Construction is well underway along 27th Drive, just south of Carefree Highway. Foundation work was completed in December and crews are working on classrooms, the multi-purpose building, cafeteria and gymnasium, Executive Director Nate Kretzmann told In&Out.
The parking lot and a new deceleration turning lane off 27th Drive is slated for completion in February. It's expected the facility will be ready for school in August.
Since establishment in 2011, the Pre-K–8 private, tuition-based school has operated out of leased spaces in Anthem, first at Cross of Christ Church campus on the east side, then moving to the current location in the Anthem Commerce Park before the start of the 2013-2014 school year.
NVCA's high school will open with ninth grade, and the school plans to add an additional grade each year. The college-preparatory high school curriculum is described as a liberal arts program, along with performing arts, visual arts, technology integration and an athletic program that will be part of the Arizona Interscholastic Association.
When complete, the campus will include 72,000 square feet of classrooms and learning spaces. The school's design also includes outdoor patios and balconies as additional learning environments and a multi-purpose sports field. [See "First Look at NVCA's Future Campus," June 2 & June 8, 2016.]
Applications are currently being accepted for the 2017-2018 school year, Kretzmann said. "With close to 200 new inquiries already received for future admission, the school expects many classes to be full," he said.
North Valley Christian Academy (Future Campus)
33655 N. 27th Drive, Phoenix
Info 623-551-3454, , www.GoNVCA.org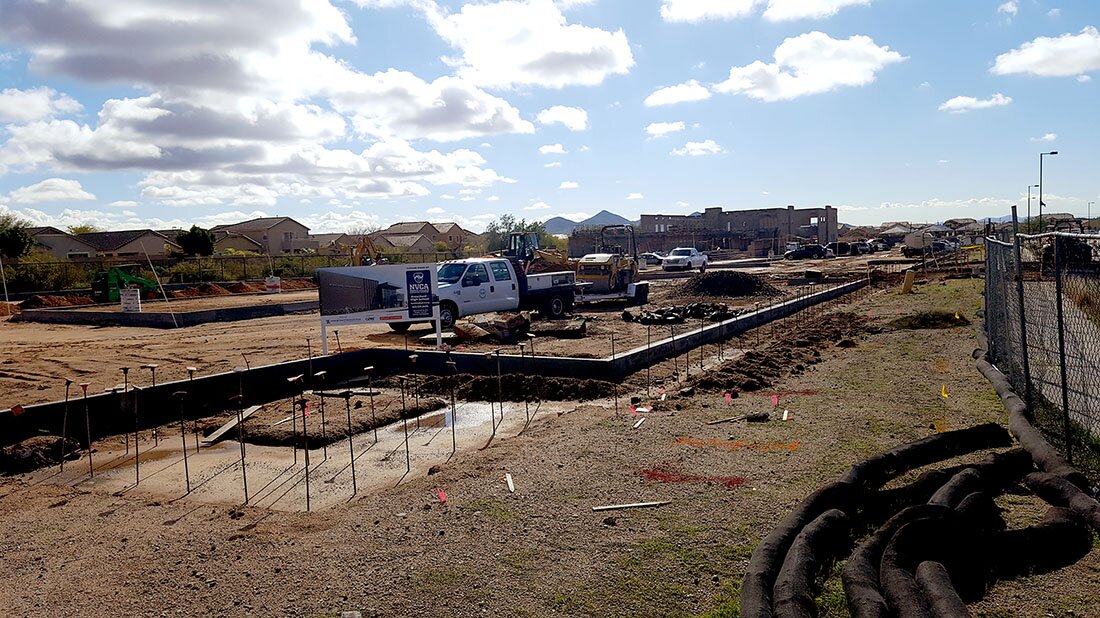 DVUSD Schools Special Report 2017-18
---
This article first published on Anthem News.