Student Body Shrinks in Aging Anthem Area
For 15 years, In&Out Magazine has been the definitive source of "Everything that's going on" in and out of the community. We thank you, our readers, as well as the businesses that support the magazine through advertising, for that opportunity. But with little going on, and many businesses suspending or canceling their ads during the Covid-19 crisis, we are suspending publication of the magazine and web sites for the month of May.
---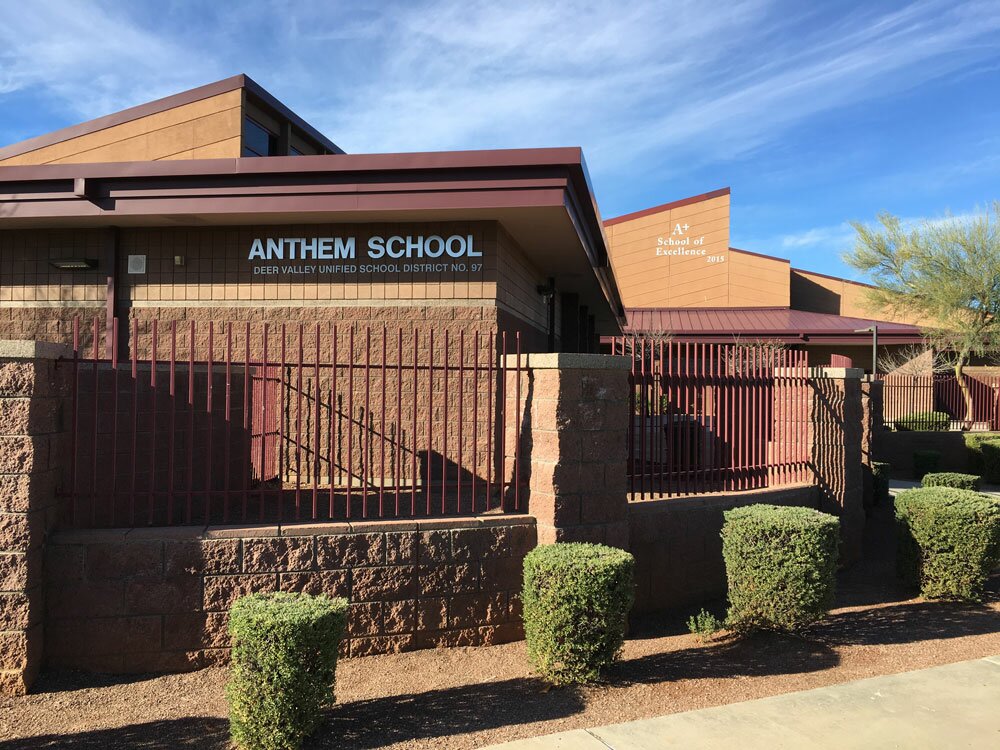 While the Deer Valley Unified School District expects to build another elementary school sometime in the next decade, none will be needed in the Anthem area, where enrollment is declining as the population ages and more charter schools compete to attract kids, said Jim Migliorino, DVUSD deputy superintendent of fiscal and business services.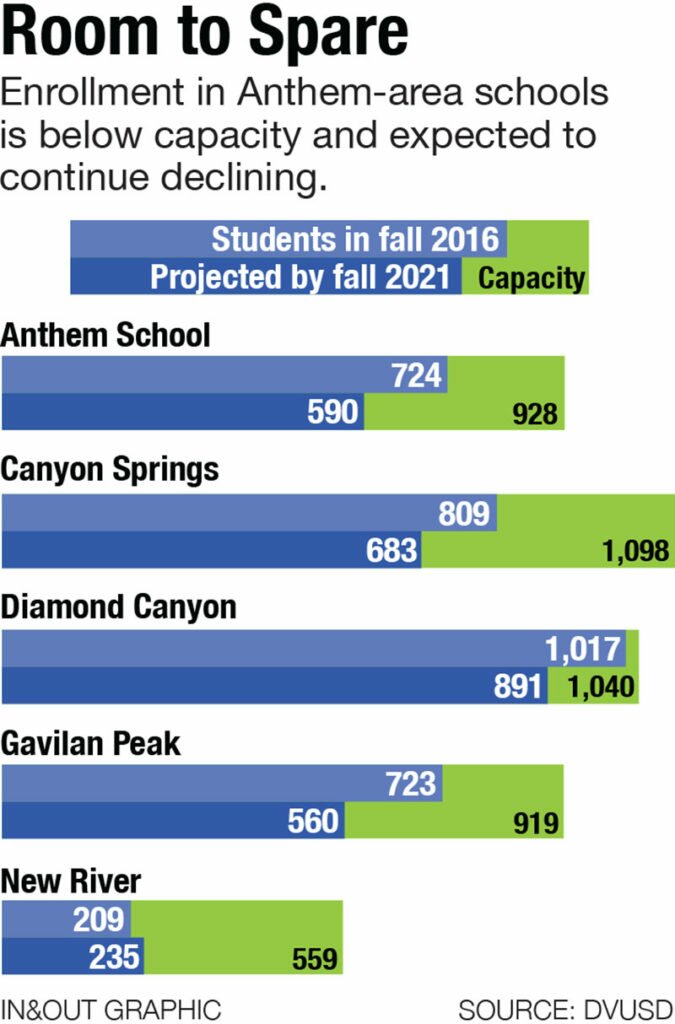 Diamond Canyon is the only one of Anthem's four elementary schools that will begin the 2017-18 school year with an enrollment greater than 90 percent of capacity.
All the Anthem schools, as well as Sunset Ridge in Tramonto and Desert Mountain in Desert Hills, are projected to experience significant enrollment declines for the next 10 years [see projections for all area schools].
The shrinking student population will make room for new students from Circle Mountain, the last neighborhood under construction in Anthem. The neighborhood is assigned to New River Elementary, which has been operating at less than 50 percent capacity and is projected to stay flat for the next decade.
Canyon Springs, an Anthem school near Circle Mountain, should to be able to handle increased enrollment from the new neighborhood if students choose to open enroll there, Migliorino said.
Editor's Note: This special report analyzed DVUSD schools serving residents from the Norterra area to New River. Not all DVUSD Schools are included.
---
Related Articles