DVUSD Reverses Decision: Schools Closed Thursday May 3
This article no longer reflects the latest information. See our School News page for the latest.
---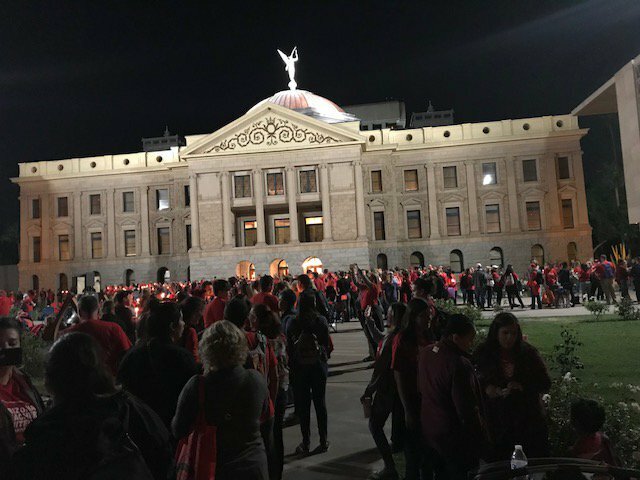 In an unexpected reversal, Deer Valley Unified School District notified parents late this afternoon that school would not reopen Thursday, as had been stated Tuesday. The decision could push the end of the school year beyond Memorial Day Weekend. Administrators hope for a Friday opening but have not made that decision yet.
There had been an expectation that state legislators would pass a budget to increase school funding by today, and #RedForEd leaders said they would return to class if and when the budget was passed.
Meanwhile, as some school districts re-opened today, many educators remained at the Capitol into this evening, vowing to advocate for their demands as various amendments that they supported, and some they do not, were debated by lawmakers.
The state legislature "is playing games with #RedForEd," said Selena Mattern, a teacher at Boulder Creek High School and a #RedForEd organizer. "They decided that since so many schools were opening back up, that we'd be gone and wouldn't notice that they are trying to pass the budget with amendments we don't support for public education—like private school vouchers."
What Happened at DVUSD?
DVUSD planned for a Thursday opening "despite the bill not being signed," Mattern pointed out. "AEU [Arizona Educators United] stated on Wednesday if the budget passes we would go back to school Thursday. Tomorrow we're closing because both certified and classified staff are ready to see this through. We need the budget signed before we'll go back to school."
"For the past five days, our contacts in the state government felt they would be able to have the budget signed by today," DVUSD spokesperson Monica Allread told North Phoenix News. "Yesterday, that still appeared to be the case. The budget may still pass late tonight or early tomorrow morning, but because everything is happening so late, 1,000 [district] teachers put in absences for tomorrow. We can't safely hold school."
Lawmakers were closing in on finishing the budget, House Speaker J.D. Mesnard tweeted mid-afternoon Wednesday.
We are presently putting the final touches on the budget. The House intends to pass the budget, including #20×2020 teacher pay package, today/tonight.

— J.D. Mesnard (@JDMesnard) May 2, 2018
The governor is expected to sign it, but by early evening it was apparent that the bill would not clear the legislature until at least later tonight.
President Yarbrough announces plan to go to Committee of the Whole for budget bills at 8 pm. Budget vote will follow. pic.twitter.com/Mpb50Ckb7v

— AZSenateRepublicans (@AZSenateGOP) May 2, 2018
Illustrating the complexity of the dealings, shortly before 5 p.m. the Arizona Education Association, one of two primary groups leading the #RedForEd walkout, said amendments supported by #RedForEd were still being added to the bill.
Here are the educator-supported amendments, according to Mattern:
Cap class size at 25 students per classroom.
Cap student-to-counselor ratio at 250:1
Provide the same raises and guarantees teachers will get to all non-administrative personnel who teach students or support student academic achievement, including, nurses, counselors, social workers, psychologists, speech pathologists, librarians and academic interventionists.
It is not known what amendments will survive the process.
Letter to Parents
DVUSD Superintendent Curtis Finch, in a letter to parents Wednesday evening, said he hopes school will reopen Friday:
"I am highly disappointed to have to send this letter," Finch wrote. "Yesterday at this time, we believed wholeheartedly that the state budget would be passed today and teachers would return to classrooms Thursday. Unfortunately, the budget process is taking longer than expected, and far too many DVUSD teachers have declared their absences for tomorrow. We do not have enough staff to safely hold school, so we must keep our schools closed for another day.
"We will continue to monitor the work on the state budget, as well as the number of planned teacher absences. We will contact parents no later than 7:30 p.m. Thursday with information about whether our schools will be open or closed on Friday. We hope to notify parents much earlier than that. If schools are open on Friday, students will have a full day of instruction instead of the scheduled half-day.
"Once schools reopen, we will complete a revised school year calendar. As soon as it is approved, the revised calendar will be emailed to parents and posted on the website.
"Please know that student safety is always the focus of our District and schools. Although we did not want to close schools, it would be unsafe to keep them open."
Makeup Days Now Get Trickier
State law requires a minimum number of school days to be completed.  Thursday will be the fifth missed school day for DVUSD (Friday, April 27 was a planned district holiday).
In a previous statement, Finch said options include adding Saturdays, nixing half-days, and adding school on May 25, the Friday before Memorial Day Weekend and the day after school was to end for the semester.
But, he said: "If we miss more than four days, I don't see a scenario where we will be able to finish the school year before Memorial Day. We will confirm plans for an extended school calendar after we reopen schools and the Governing Board has approved a revised school calendar."
Regardless,"graduation dates and times will remain as scheduled," the district said in an earlier statement. "After the graduation ceremony, seniors will not need to attend any additional class time."
Helping Hands
The City of Phoenix announced Wednesday evening it will extend hours at 24 of its recreation centers to 7 a.m. to 7 p.m. Thursday, May 3, "to provide a safe option for families with children ages 6 to 17 who are affected by the closures." [Details]
DVUSD is offering free breakfast and lunch throughout the school closures, to all students at several locations. [Details]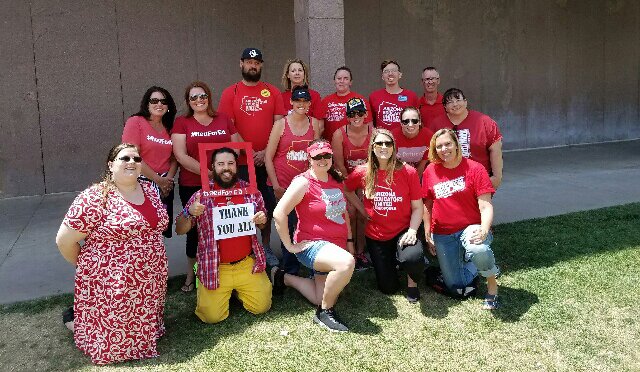 ---
Pre-Paid Solar System = Low APS Bills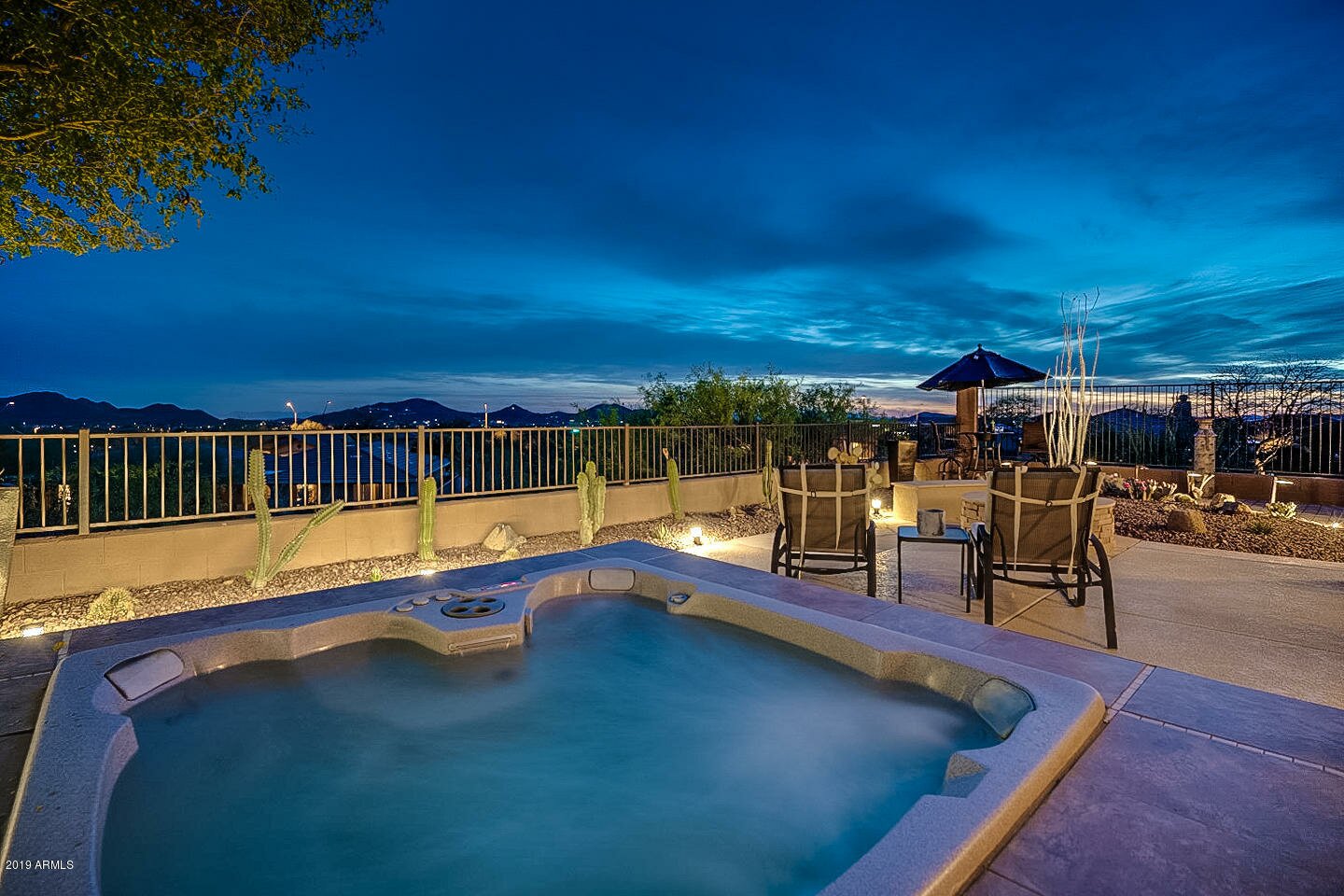 ADVERTISEMENT
A truly special property! Nestled in a tiny, private cul de sac, this contemporary renovated Bonavista has stunning mountain + city light views from the front and back of the home. 
3 BEDS + DEN | 2 BATHS | 3-CAR GARAGE | 2,039 SQFT | $419,000
41401 N MAIDSTONE Ct., Anthem Country Club
Call or CLICK TO LEARN MORE