EPCOR Seeks Wastewater Surcharge
For 15 years, In&Out Magazine has been the definitive source of "Everything that's going on" in and out of the community. We thank you, our readers, as well as the businesses that support the magazine through advertising, for that opportunity. But with little going on, and many businesses suspending or canceling their ads during the Covid-19 crisis, we are suspending publication of the magazine and web sites for the month of May. 
---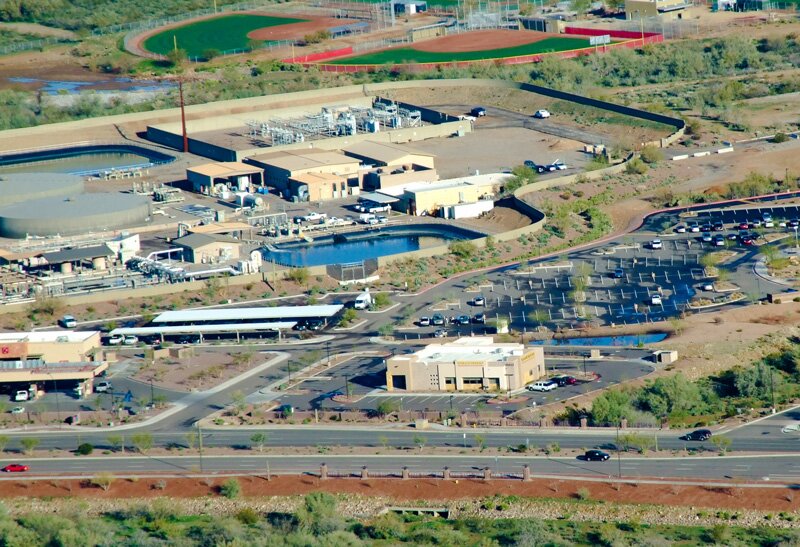 Editor's Note: This article, originally published in January 2018, was updated June 19, 2018, to note that the Arizona Corporation Commission has not yet made a decision on this proposal.
On the heels of EPCOR's consolidation of Arizona wastewater districts, approved in June 2017, the utility is filing a System Improvement Benefits proposal, as expected. The SIB would tack on a monthly surcharge for wastewater service to all EPCOR customers, including east-side Anthem residents (west-side residents are served by the City of Phoenix).
The proposed SIB surcharge, a concept that was built into the consolidation plan, starts at 41 cents a month the first year and grows to $2.43 cents a month after five years. It would fund "routine infrastructure improvement work, like repairing and replacing old manholes and pipes," said company spokesperson Rebecca Stenholm. It is a "multi-year capital-investment program focused on maintenance, repairs and replacements in the [wastewater] collection systems."
The proposal is expected to be considered by the Arizona Corporation Commission, which as of June 19, 2018, had not made a decision on it.
The changes would affect only the wastewater portion of a bill, not the water portion. (A separate proposal to consolidate EPCOR's Arizona water districts, and change the water rates, is scheduled to go before the Corporation Commission in 2018, too.)
Under wastewater consolidation, all EPCOR customers in Arizona now share costs equally. The SIB surcharge would apply to every bill, Stenholm explained. In this case, however, it will fund $18 million in repairs and infrastructure replacement in Sun City and Sun City West.
The SIB is designed to allow the utility to cover costs after they occur, but quickly, and avoid sudden, larger rate increases, Stenholm said. Also, the proposal calls for a modest "efficiency credit" of 5 percent of the SIB surcharge to be refunded to customers each month. The credit accounts for efficiencies EPCOR is expected to see as a direct result of the SIB investment, and it's paid out whether those efficiencies are realized or not. Discuss this Article on Facebook >>>
Public Hearing
10 a.m., Monday, Feb. 26
Arizona Corporation Commission
1200 W. Washington St., Phoenix 85007
Submit Public Comment
Go to www.azcc.gov and click on "I want to…" and "submit a public comment." Enter Docket No. WS-01303A-16-0145.