Small House Fire Doused in Anthem Attic
For 15 years, In&Out Magazine has been the definitive source of "Everything that's going on" in and out of the community. We thank you, our readers, as well as the businesses that support the magazine through advertising, for that opportunity. But with little going on, and many businesses suspending or canceling their ads during the Covid-19 crisis, we are suspending publication of the magazine and web sites for the month of May. 
---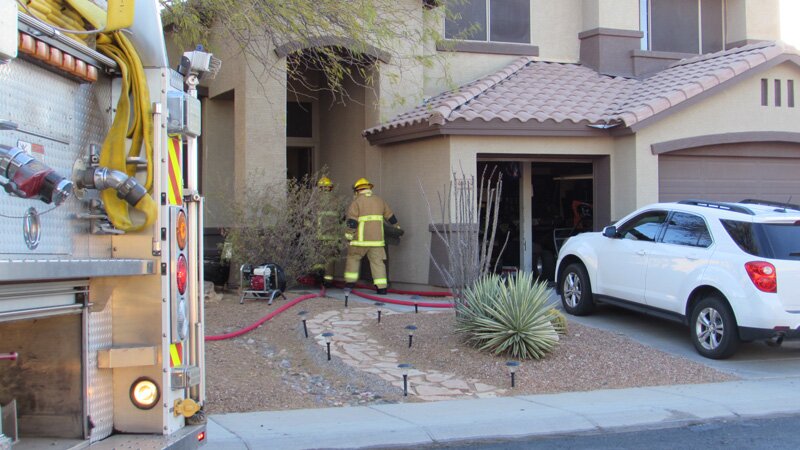 A house fire that began before 8 a.m. on the 40400 block of North Michner Way Anthem this morning was put out by Daisy Mountain Fire Department.
"Upon arrival, the first unit reported smoke coming from under the eaves," said DMFD spokesperson Paul Schickel. "Crews immediately went [inside] and found a small fire in the attic. It's believed that the cause was electrical, most likely a vent fan in a bathroom caught fire, which extended to the attic space.
Schickel said that as the fire was being extinguished, "other crews were working to protect the occupants possessions from further damage. There were no reported injuries."
---