Identical Twin Kittens Seek New Home(s)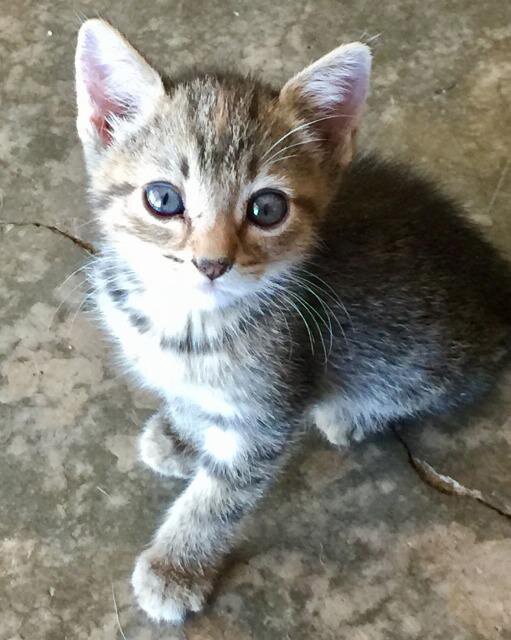 Mara, a 2-month-old kitten, is a domestic short hair tabby. She's a very typical kitten: sweet and likes to cuddle—and loves to play with her almost identical sister Maisie.
You can tell them apart by dark ring of hair at the front of their necks—the ring is complete on Mara, while Maisie has some white fur at the front that breaks up the ring.
How cool is that? Both kittens are up-to-date on vaccines, spayed, and microchipped. If you'd like to meet one or both of them, fill out a
matchmaker form
.