New Brewery Coming to North Phoenix
For 15 years, In&Out Magazine has been the definitive source of "Everything that's going on" in and out of the community. We thank you, our readers, as well as the businesses that support the magazine through advertising, for that opportunity. But with little going on, and many businesses suspending or canceling their ads during the Covid-19 crisis, we are suspending publication of the magazine and web sites for the month of May.
---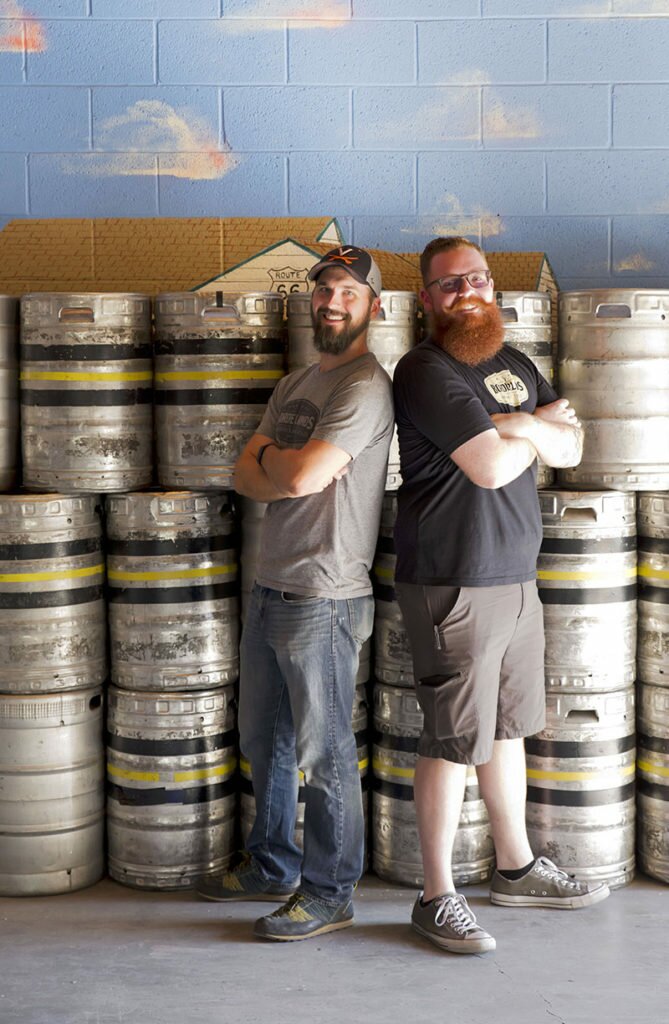 Craft brew is brewing in North Phoenix. Construction is set to begin later this month on Borderlands Brewing and Public House in Deer Valley.
Matt Wright and Marshall Norris have been on the hunt for the perfect space to open a brewery for the past couple of years. The business partners looked at space in craft brew hotspots in downtown Phoenix and around the Valley, and discovered the desire for craft brew strong in North Phoenix. And, the Borderlands brand is already being distributed in the Phoenix area from its sister brewery in Tucson.
"The craft beer industry is dominating North Valley bars and we'll be able to fit in that group… helping to grow the service," Norris said.
Plans are to open the taproom mid-summer, at 701 W. Deer Valley Road, just south of the Deer Valley Airport. "Deer Valley just checked all the boxes: affordable rent, growing population, and the demand for good beer," Wright told In&Out.
Expect 24-30 taps with small-batch beer brewed on-site by Norris, and several Borderlands flagship brews from the Tucson location, owned and operated independently, plus a variety of guest beers. Local wines, ciders and mead will also be served, Wright said. Packaged beer will be sold for carry-out.
There won't be a kitchen but the owners plan to serve snacks and partner with local restaurants, including Habenero Fresh Mexican Grill next door, and bring in food trucks on weekends. Future plans include a patio build-out.