New Store Prints T-Shirts While You Wait
For 15 years, In&Out Magazine has been the definitive source of "Everything that's going on" in and out of the community. We thank you, our readers, as well as the businesses that support the magazine through advertising, for that opportunity. But with little going on, and many businesses suspending or canceling their ads during the Covid-19 crisis, we are suspending publication of the magazine and web sites for the month of May.
---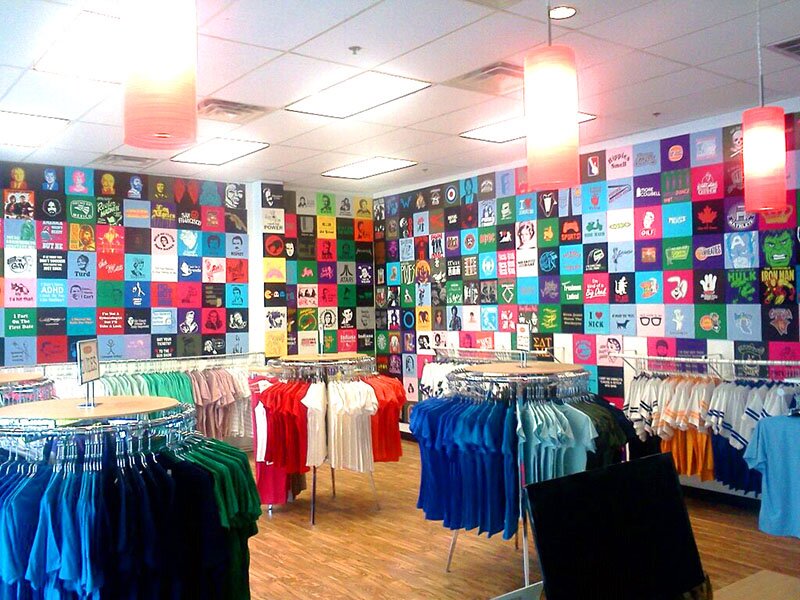 UPDATE 5/2/17: The target date for a soft opening has been changed from May 1 to May 8, store owner Chris Yano said today.
A new specialty store in Anthem prints custom T-shirts, hats and other apparel on demand. The Tee Shirt Shoppe, which also has a location in Indiana, has thousands of designs, or you can bring your own on a computer file.
Custom orders take 15-20 minutes, said owner Chris Yano. A soft opening was planned for May 8 and a grand opening with music and giveaways Saturday, May 13.
The Tee Shirt Shoppe
42101 N. 41st Dr., Suite 156
(Anthem Commerce Park)
602-341-5996
theazteeshirtshoppe.com