Schools Challenge State's Letter Grades
After a couple of years off, the Arizona State Department of Education is back to issuing A–F letter grades to public and charter schools throughout the state. The results, albeit preliminary and in some cases contested, are in. 
Letter grades were suspended in 2015 and 2016 while the state revised its grading formula based on two years of AzMERIT test results. According to data released by the ADE earlier this month, 12 of the North Phoenix-area's 15 Deer Valley district schools received an A or B.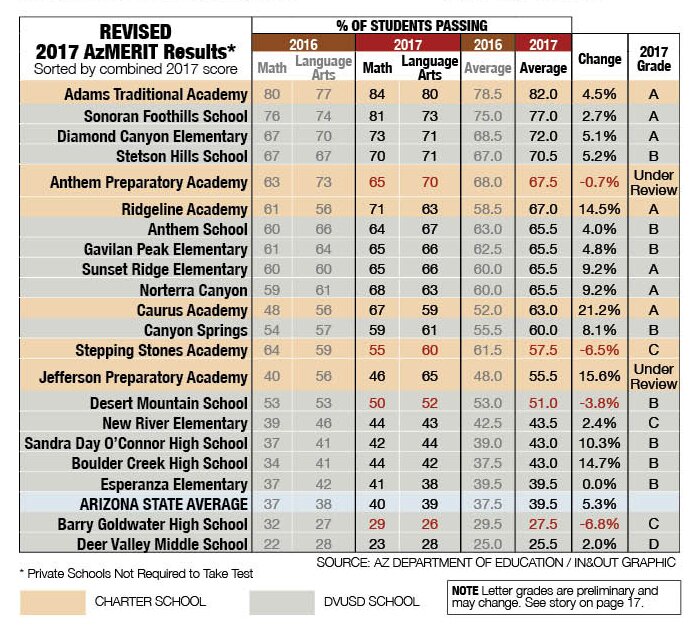 In a letter to parents, DVUSD Superintendent Curtis Finch said 85 percent of the district's 30 schools received either an A (excellent) or B (highly performing) grade, which he referred to as "good news," along with a caution: "The grades and test results can give us an indication of how well we are doing, but they don't paint the whole picture of student achievement," he said.  
Some of the grades could change. Like students unhappy with their own grades, two of the area's five charter schools joined a number of schools around the state in filing appeals regarding the methodology, which aims to measure student proficiency and growth in language arts, math and science, as well as student readiness for college.
Anthem Prep, part of Great Hearts Academies, and Jefferson Preparatory, part of Choice Academies, have yet to have an official grade assigned by the state, and are listed as "under review" while the state addresses formula-weighting questions and concerns.
In a letter to parents, Robert Wagner, Great Hearts superintendent, said the charter organization is questioning the equity of the K-8 formula that appears to reward improvement but not consistent high performance. "For now, it appears that this new formula actually penalizes schools where the majority of students are performing at or above grade level," Wagner said.
A memo from the state board of education indicated it will work with its newly created Technical Advisory Committee over the next three months to continue to analyze data used in the A-F Accountability Plan, as well as consider public input on the formulas through a series of public hearings. The process is expected to be complete in December, according to the state board of education's website.

"The situation is fluid," said Stefan Swait, spokesperson for the department of education. "The state hasn't had an accountability system the last few years and is looking at a system that is absolutely brand new. There's going to be a validation process to get the optimal results."
---
Golf Course View + Casita!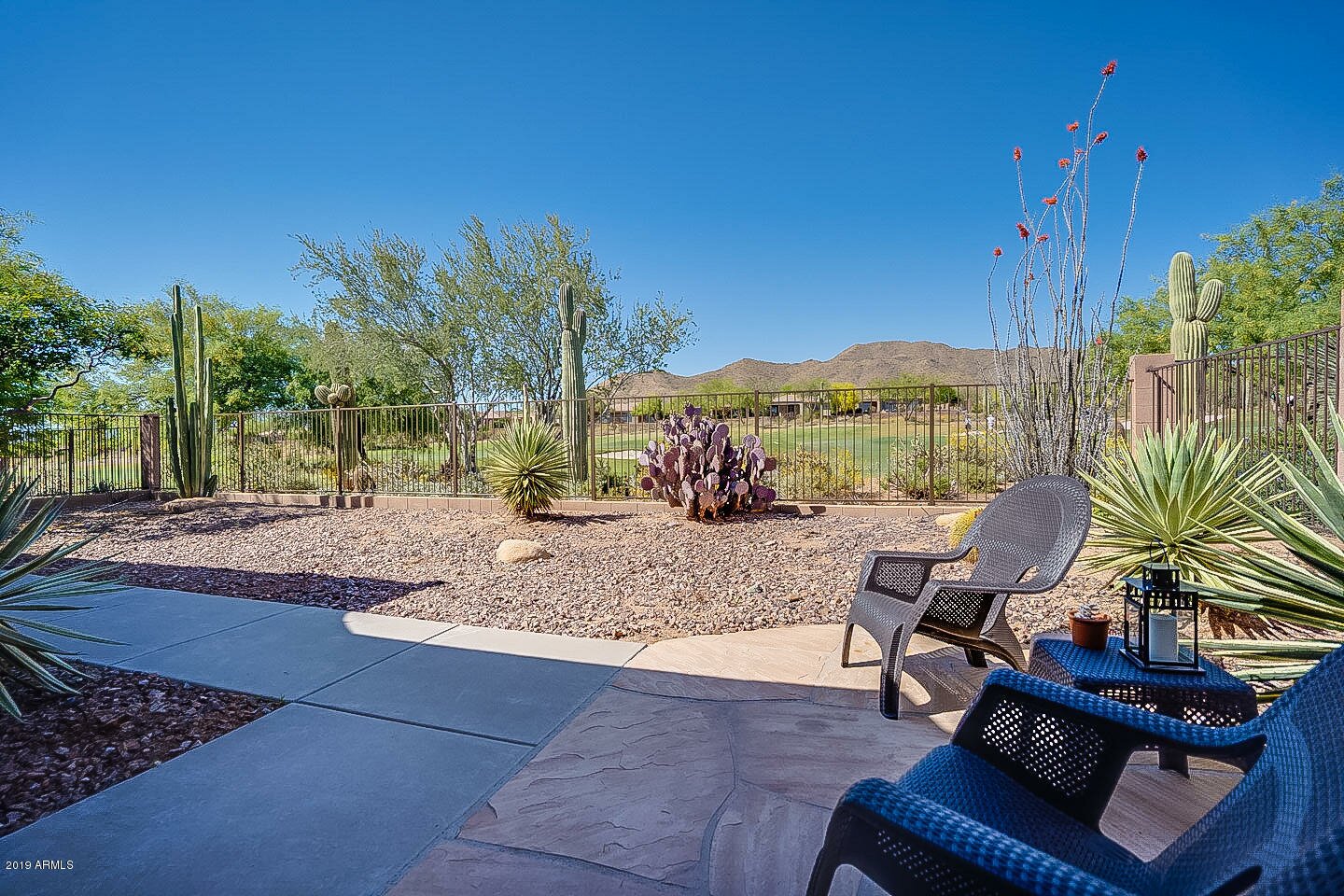 ADVERTISEMENT
Fabulous north-facing golf-course lot with straight-on views of Daisy Mountain. Refreshed with new carpet and paint, Acadia model with casita and extended master.
3 BEDS + DEN | 3 BATHS | 2-CAR GARAGE | 2,017 SQFT | $335,000
2428 W Muirfield Dr., Anthem Country Club
Call or CLICK TO LEARN MORE