State Botches School Math Scores
The 2017 AzMERIT math scores reported in the majority of North Phoenix-area schools were corrected by the Arizona Department of Education since North Phoenix News and In&Out Magazine first reported on the scores earlier this month. [See "School Performance Compared," In&Out, Oct. 5, 2017.]
A state error in Anthem Preparatory Academy's math scores was brought to the attention of In&Out Magazine by officials from the school's charter holder, Great Hearts Academies. Upon further investigation, In&Out learned that 16 of the area's 21 schools had incorrect data in the mathematics category for each school's overall percentage of students passing. Most schools affected saw a 1‒2 percent increase or decrease from scores originally released by ADE Sept. 6. Anthem Prep's overall math score increased 5 percent.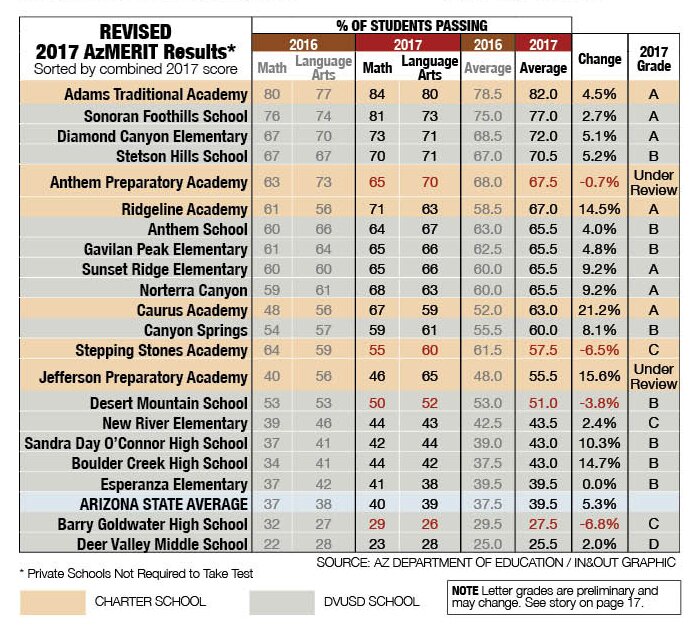 [<[Related Story: Schools Challenge State's Letter Grades]p>
Stefan Swait, spokesperson for the department of education, did not speak directly to the cause of the errors, but said discrepancies were likely the result of a "distinct difference in the calculation" used in determining eighth-grade math scores for 2017, as directed by the state board of education. While it's unclear how many schools were affected in the state, statewide averages in both math and english remained the same as initially reported.
Swait said the initial data release was preliminary, and the changes likely came during the "validation process," when schools are given an opportunity to verify the data and calculations.
"There's always going to be glitches, but this year [t[the process]as more rushed than usual, and it got released before the data was verified," Swait told In&Out. In the past, the validation was done before scores were posted.
The corrected scores were updated the second week of October, Swait said. When asked whether the preliminary school letter grades released Oct. 9 reflect the update to the math grades, he said "they should." Discuss This Article on Facebook >>>
---
Golf Course View + Casita!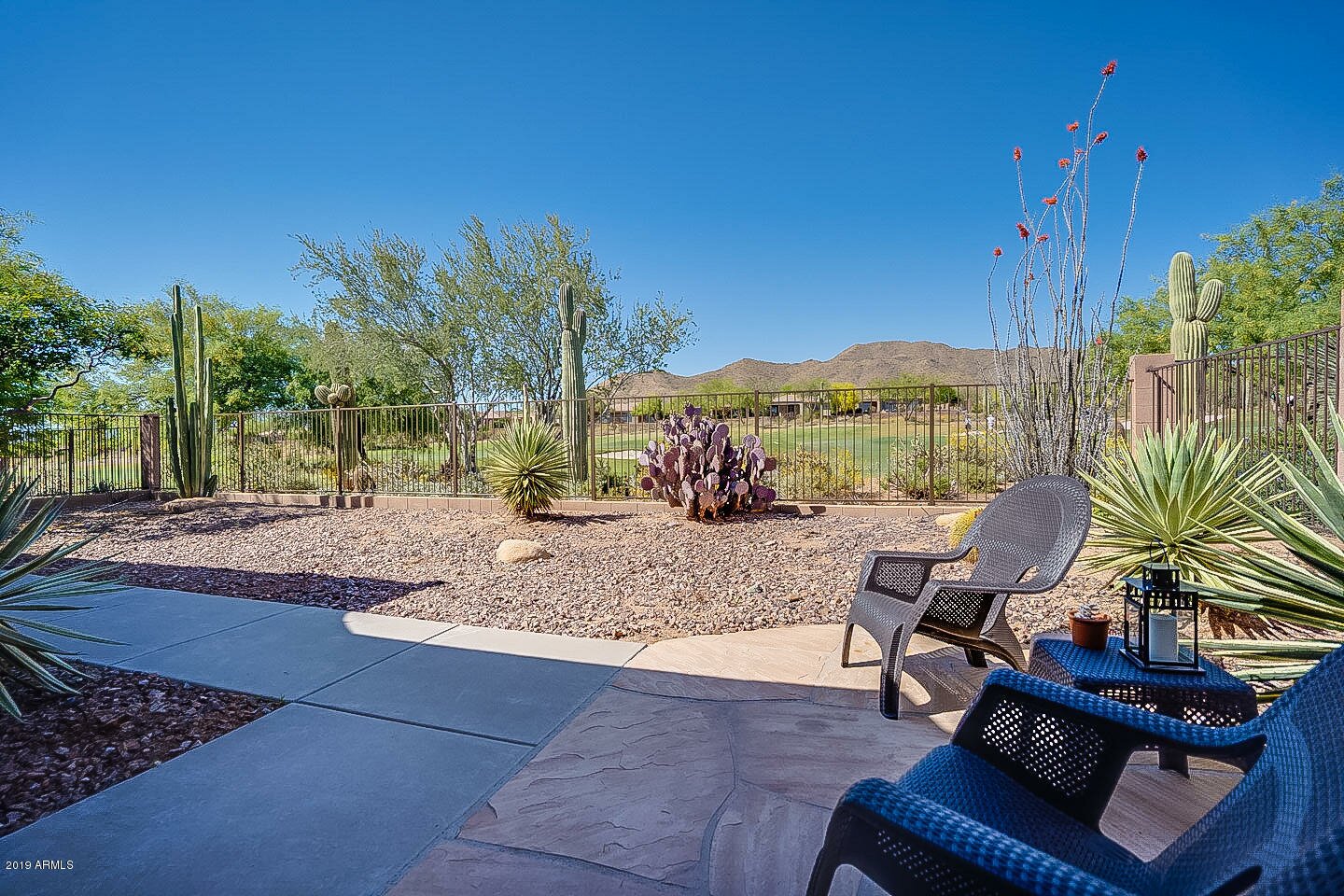 ADVERTISEMENT
Fabulous north-facing golf-course lot with straight-on views of Daisy Mountain. Refreshed with new carpet and paint, Acadia model with casita and extended master.
3 BEDS + DEN | 3 BATHS | 2-CAR GARAGE | 2,017 SQFT | $335,000
2428 W Muirfield Dr., Anthem Country Club
Call or CLICK TO LEARN MORE