Mamma, Mia! Shops at Norterra is Cookin' Up Something Good
For 15 years, In&Out Magazine has been the definitive source of "Everything that's going on" in and out of the community. We thank you, our readers, as well as the businesses that support the magazine through advertising, for that opportunity. But with little going on, and many businesses suspending or canceling their ads during the Covid-19 crisis, we are suspending publication of the magazine and web sites for the month of May.
---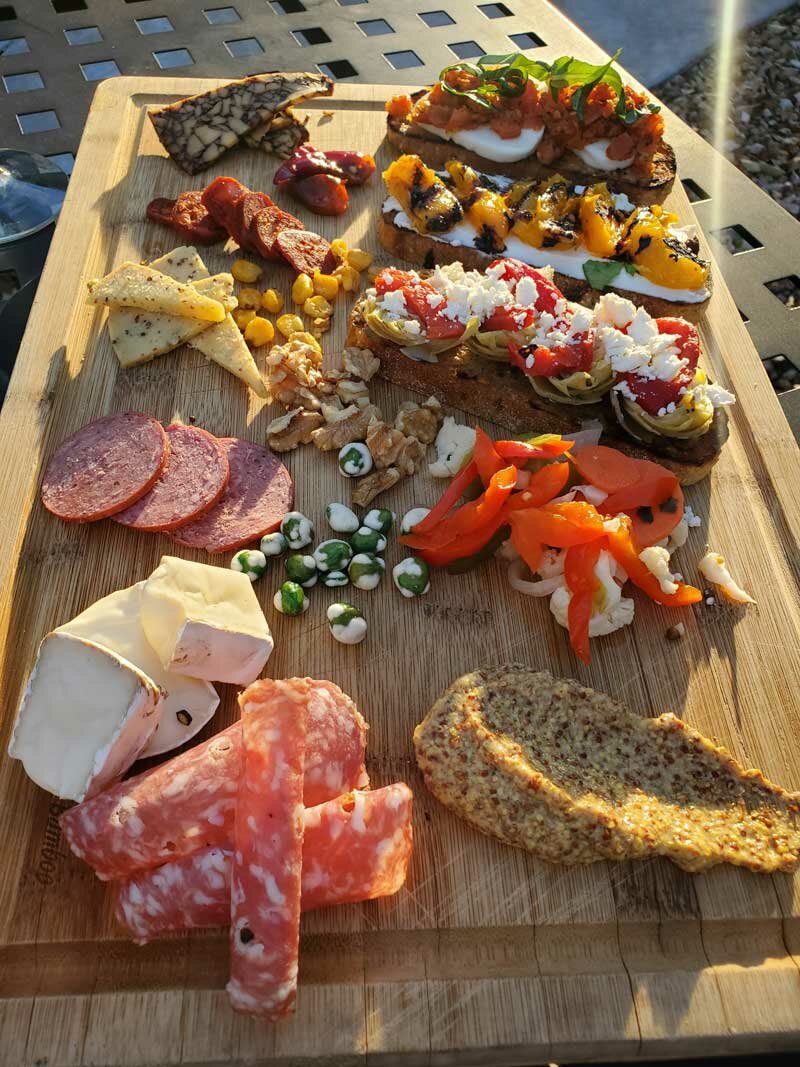 The dining and entertainment scene in Norterra is about to get livelier as a handful of new restaurants and eateries prep for their grand openings.
Think freshly prepared scratch-made Italian cuisine, casual Indian favorites, a brunch spot, a new brewery, and gourmet cookies—coming to the Shops at Norterra all in the next three months.
The transformation began back in 2018 when then-owner Red Development heeded the need to repurpose some of the center's existing retail space into a dining district more suited for gathering and socializing. The property was purchased in October by Scottsdale-based Yam Properties, one of several businesses owned by the colorful character Bob Parsons, founder and former CEO of GoDaddy. A Yam spokesperson told In&Out there are no current plans for any major makeover of the center, but the new owner aims to bring in several new shops.
One of the first places slated to open is Osteria Mia, a full-service, family owned restaurant, featuring a mix of classic and modern Italian dishes.
Owners Mario and Kayla Rana are no strangers to the restaurant business. With more than a decade of experience in restaurant operations in Arizona, the couple decided to pursue their newest venture, leaning on Mario's experience as a classically trained chef specializing in Italian cuisine, and Kayla's extensive wine knowledge and restaurant-management expertise.
"My wife Kayla and I have always dreamt of opening an Italian restaurant and wine bar, and cooking Italian food is what makes me happy," said Mario.
Mario will leave his post as chef at State 48 Brewery, also opening a location in Norterra, to head up the kitchen at Osteria Mia, creating classic Old World Italian dishes infused with local flavor as well as modern dishes with ingredients traditionally found in Italian cuisine. Scratch-made Neapolitan-style pizzas will be cooked in a wood-fired pizza oven.
On the lighter side, Osteria Mia will offer a wide variety of small plates and build-your-own charcuterie and bruschetta boards, which Mario expects to be a popular choice.
The menu will change, with specials and different hand-made and dried pasta options, along with daily specials and vegan and gluten-free options. Opening is targeted for late March.
More Eateries Planned
State 48 Rock House Brewery plans to open next to Pita Jungle in April. The brewpub will offer scratch-made food, and will include an indoor stage for live bands.
Morning Ritual, serving brunch, mimosas and other cocktails, plans an April opening.
Tikka Shack, offering traditional Indian curries, masalas and naan in a casual atmosphere announced plans to open in May.
Crumbl Cookies plans to open its 13th Valley location in March, serving its signature gourmet, fresh cookies.
Retailers on the Way
Cosmetics retailer Sephora plans a grand opening open near Victoria's Secret on March 8.
Luv 2 Play, an indoor playground, plans to launch in March.
Cookie Cutter Haircuts for Kids expects a March opening.
Red Effect Infrared Fitness is aiming for a summer start. The fitness center combines infrared therapy, heart-rate monitoring and high-intensity interval training in group classes.
Visionworks plans a May opening.