Vehicle Fire on I-17 Sends Black Smoke Over Anthem
For 15 years, In&Out Magazine has been the definitive source of "Everything that's going on" in and out of the community. We thank you, our readers, as well as the businesses that support the magazine through advertising, for that opportunity. But with little going on, and many businesses suspending or canceling their ads during the Covid-19 crisis, we are suspending publication of the magazine and web sites for the month of May.
---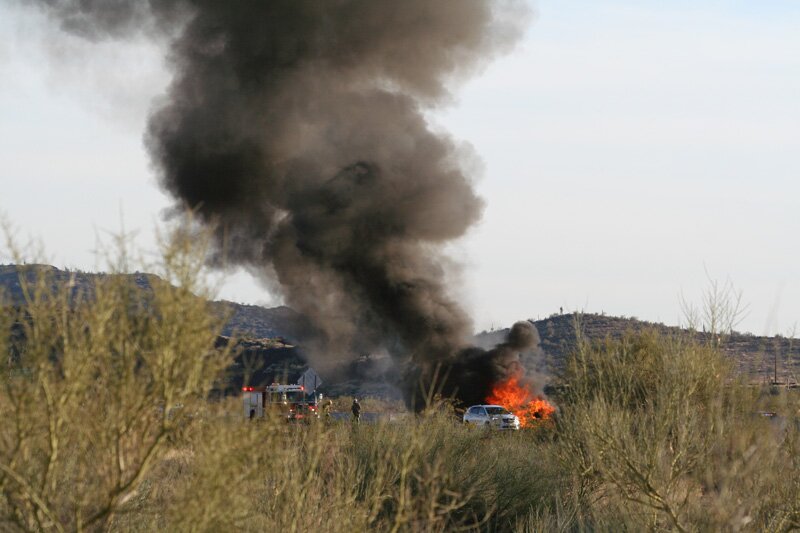 A vehicle fire on I-17 at rush hour Tuesday evening sent a plume of black smoke over the east side of Anthem.
The fire was in the leftmost northbound lane, and traffic was able to pass on the right shoulder, according to ADOT. Southbound traffic was not affected. By about 5:45 fire crews had doused the flames and the smoke turned white.
ADOT said to expect heavy delays. As of this writing, there was no word of the cause or whether anyone was injured.