Wet 'n' Wild Makes More Fun for the Little Ones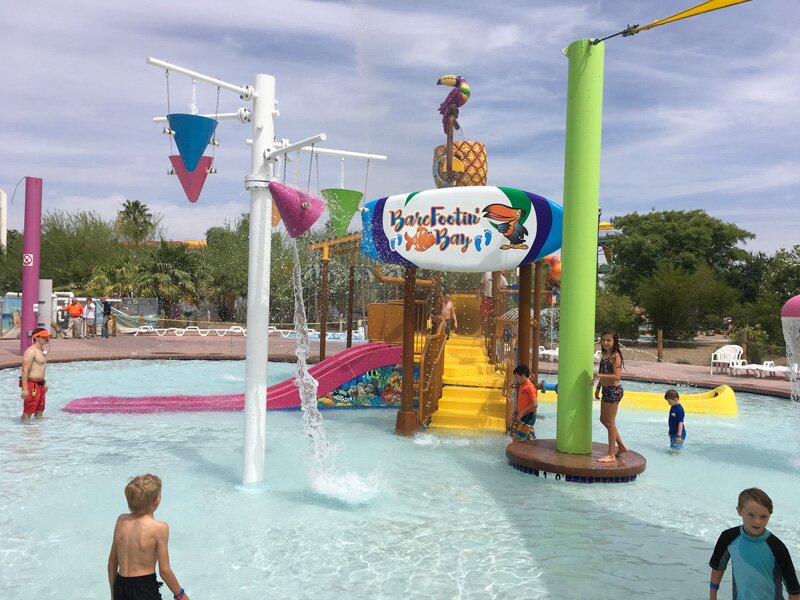 The largest theme park in Arizona just got a little bigger and a whole lot better for the little kids. Wet 'n' Wild, right here in the North Phoenix area, opened Barefootin' Bay, a toddler- and baby-friendly section with several new features:
Small water slides with no age restrictions
Giant pineapple tipping bucket that dumps hundreds of gallons of water
Water sprayers, tipping cones and valves for kids to control
4,700-square-foot kid's pool
Splash area for babies
A family restroom was added, along with more shade and chaise lounge chairs.
Barefootin' Bay complements the features of Wet 'n' Wild Jr., which includes water slides for kids 36-inches tall. Other rides in the general area of the park, for older kids, have height minimums of 42 or 48 inches. All ages are welcome in the wave pool and the lazy river—life jackets are provided.
The park is open seven days a week through Aug. 6, then weekends through Oct. 15.
Recreational Water Facilities Free of Crypto Parasite This Summer
Park Information
Get more information on the park's water features and sections at NoPhoNews.com/wet-n-wild-water-park. For ticket pricing information visit wetnwildphoenix.com or call 623-201-2000.