Most Kids Fail Arizona's Standardized Test (Again)

The results are in for the latest statewide school achievement test, and a mere 41 percent of Arizona students passed math and reading.
The 2018 AzMERIT test (Arizona's Arizona's Measurement of Educational Readiness to Inform Teaching) was administered to students in grades 3‐12. It was the test's fourth year—and the final one for some schools. Under a new state law, districts and charters can opt for other standardized tests like the SAT instead.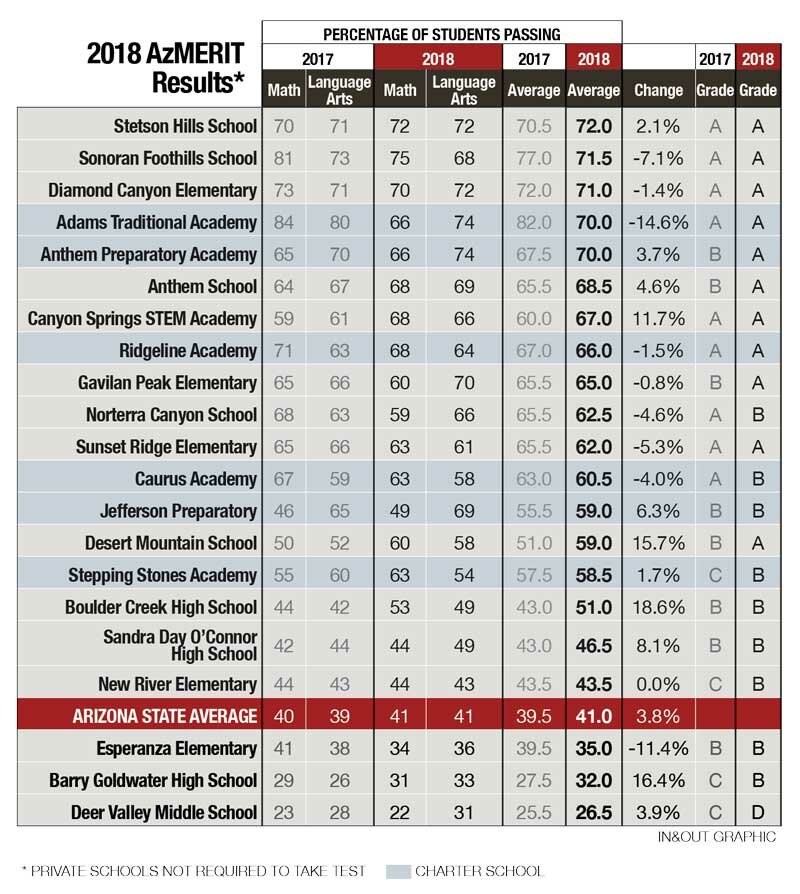 The news wasn't all bad. Scores rose at all three Deer Valley Unified School District high schools in the North Valley: Boulder Creek High School led on the improvement front with an average 18.6-percent increase over 2017 scores. Barry Goldwater High School improved 16.4 percent, and Sandra Day O'Connor High School improved 8.1 percent.
Still, none of these high schools got beyond a 51-percent pass rate. Since its first year of results in 2015, Arizona students have struggled to pass the exam that officials said was developed with more rigor and tougher scoring than previous tests, in order to better align with scoring of the National Assessment of Educational Progress (NAEP).
"The AzMERIT test has a long way to go to become the most effective tool of student assessment in our state, [but] I am pleased to announce that our students have improved in 26 of the 30 grade-level and test categories," said Diane Douglas, Arizona Superintendent of Public Instruction. "While we still have much work to do, I congratulate all of our educators and students for widespread gains across the board."
Separately, annual letter grades for 2018 individual state public and charter schools have been issued by the Arizona State Department of Education. Out of 21 schools in NoPho, the I-17 corridor from Norterra to New River, 11 received an A grade, nine received a B, and only one school received a D. Schools have until Oct. 25 to appeal their letter grade based on mitigating factors, including incorrect data.
---
Huge Side Yard for RV & Toys!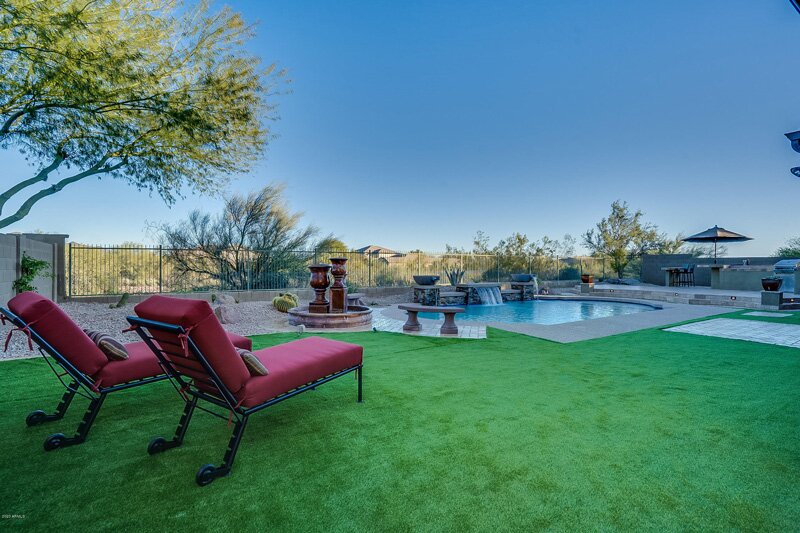 ADVERTISEMENT
3-Car garage and big attic for storage or… use your imagination!
43817 N 50th Dr., Anthem Arroyo Grande
4 BEDS + Office + Teen Room + "Attic" | 3.5 BATHS | 3-CAR GARAGE | 4,009 SQFT | $549,000

Call 623-297-2557 or CLICK TO LEARN MORE