Dry and Drier: First Totally Rain-Free October Since 1999
The drier-than-average monsoon is giving way to an unusually dry fall. October on average brings about 3/4 of an inch of rain to Deer Valley Airport in North Phoenix, but this October will be totally dry for the first time in 18 years, according to the National Weather Service's Phoenix office, which today tweeted: "Last time #Phoenix saw a rainless #October was back in 1999!"
This year's monsoon, measured from June 15 to Sept. 30, brought 2.32 inches of rain to Sky Harbor Airport, the region's official measuring station. That's 0.39 inches below normal. The 10 measuring stations in NoPho, where higher terrain and proximity to mountains often fuel greater monsoon precipitation, each saw even lower numbers (which is partly an indication of how fickle monsoon storms can be).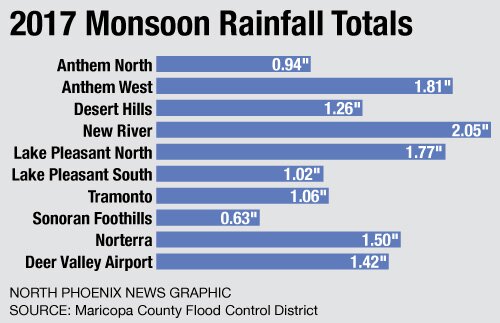 There's still time to catch up on the whole year's total, as November and December typically combine to bring nearly 2 inches of precipitation to Deer Valley Airport.
Meanwhile, Arizona is in the midst of a 21-year drought, according to the state climate office. Most watersheds in the state have experienced only seven or eight wetter-than-normal years during that span, state officials say.
The current situation is not considered extreme, however. Though a wet winter gave way to a dry summer, right now about two-thirds of the state is said to be in abnormally dry or moderate drought conditions, which are the first- and third-mildest rankings on a five-point scale of severity (thus, no extreme drought in the state as of now).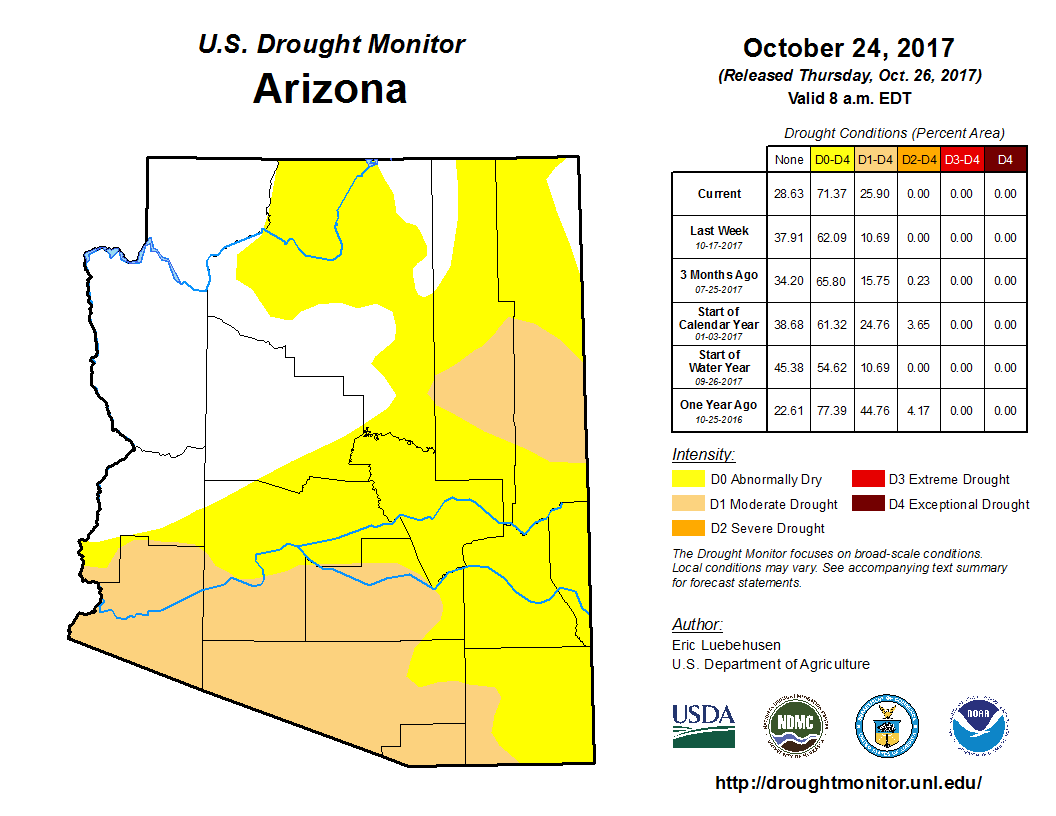 ---
---